Published 06-16-20
Submitted by ImpactAssets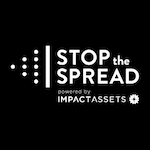 As 22 states across the country see a spike in new coronavirus cases, ImpactAssets and Stop the Spread combined forces today to bring together impact investing and private and public sector resources to solve the immediate and evolving needs of this urgent public health crisis. The new partnership between ImpactAssets, a $1.1B nonprofit impact investment firm, and Stop the Spread, a coalition of 1,300+ volunteer CEOs and executives working to catalyze actions and support governmental response to COVID-19, will work in part to address the devastating health and economic impact of COVID-19 on communities of color in the U.S. 
Through this partnership, Stop the Spread will become a part of the ImpactAssets COVID Response Program and ImpactAssets will assume support for the activities of Stop the Spread. Under the ImpactAssets umbrella, Stop the Spread will continue to mobilize corporate America through the facilitation of partnerships between companies looking to retool operations to meet critical needs in personal protective equipment, testing and tracing on the frontline.
Together, the two organizations will provide thought leadership, resources and research on the leading edge of the evolving pandemic situation and its societal impacts. Stop the Spread's subject matter expertise and pipeline of projects amplifies ImpactAssets' ability to identify and catalyze the most promising and urgent COVID-19 solutions with philanthropic and investment capital.
"Stop the Spread has built a phenomenal movement and an impressive group of committed CEOs and executives, volunteers and subject matter experts," said ImpactAssets CEO Margret Trilli. "ImpactAssets is honored to be the new home for this important work. Our partnership levels up our combined ability to provide crucial help to business partners as they work together to support heroes on the frontline and the most vulnerable at this critical time."
"Stop the Spread emerged from a shared compassion of leaders around the U.S., focused on how they might lead boldly and by example in the response to COVID," said Rachel Carlson, CEO of Guild Education and Stop the Spread Volunteer. "What started as a movement has now found a perfect organizational home in ImpactAssets, which will carry on the important work of supporting and championing critical response efforts around the U.S." 
Urgent Action
While the U.S. has made progress addressing staggering shortages in important supplies, significant gaps remain. Communities of color are disproportionately impacted by COVID-19. For example, the CDC reports that nearly one-third of infections nationwide have affected Black Americans, though Blacks represent only 13% of the US population. Likewise, nearly one-third of those who have died as a result of COVID-19 in the US are Black.  
In addition, the COVID Racial Data Tracker found that Hispanics test positive for the coronavirus at rates two times higher than Whites in 30 states, and over four times higher in eight states, while Native American communities have accounted for 60% of cases in New Mexico but only 9% of the population. In Arizona, 136 Native American have died from COVID-19, accounting for 21% of deaths but just 4% of the population. These disparities and others, resulting from the ongoing and compounding impacts of systemic racism, make this partnership absolutely critical.
Further, recent reports from the National Institutes of Health make the case that medical equipment continues to be needed for distribution right now, for national stockpiles in anticipation of future crises, and for use in other countries as they battle COVID-19. There are also dramatic projected shortages in testing and diagnostic equipment that will be required for safe 'return to work' decisions in the coming months.
"ImpactAssets and Stop the Spread are committed to working tirelessly to support COVID-19 relief, helping catalyze private sector response and building innovative solutions that go beyond the immediate crisis to address issues of social equity and support the communities and individuals hit hardest by the crisis at hand," said Christian Peele, Director of Stop the Spread Operations. 
Mission Alignment
Since its founding in March, STS has played a catalytic role in corporate America's response to fighting the COVID-19 crisis. To date, STS has been contacted by more than 400 companies, including Fortune 500 companies, startups, and regional manufacturers, and in turn, connected more than 85 partners to spur the manufacture of PPE, ventilators, and research in testing and diagnostics. Drawing on STS's library of resources and its network, STS' partners have gone on to supply more than 40,000 ventilators when critically needed and manufacture more than 20 million units of personal protective equipment, including N95 face masks, face shields, and more. 
ImpactAssets has been one of the nation's leading impact investing organizations since its founding in 2010, channeling catalytic investments to more than 700 companies and funds, recently cresting $1.1B in assets under management, and establishing one of the strongest brands in the impact investing sector. The firm is allocating much needed philanthropic and investment capital to three key areas of need during the COVID-19 pandemic:
IA Stop the Spread Fund: investing in frontline COVID healthcare and PPE needs;

IA Preserve the Progress Fund: supporting a set of companies who have materially advanced Climate and Social Equality initiatives and whose survival is integral to preserving and advancing that progress;

IA Business and Community Resilience Fund: providing financial and reinvention support to small businesses and individuals hit hardest by the economic downturn.
About the ImpactAssets Stop the Spread COVID Response Program
The ImpactAssets Stop the Spread COVID Response Program is the convergence of an impact investing and private sector response to solving the immediate and evolving needs of COVID-19, including the devastating health and economic impact on communities of color in the U.S. The Program harnesses the collective power of ImpactAssets' leading impact investment and organizational capacity and Stop the Spread's agile partnership model connecting and catalyzing private and public sector response to COVID-19. In the immediate term, combined forces are addressing acute frontline healthcare needs by helping companies access knowledge and connections to spur rapid production of personal protective equipment, ventilators and testing. Identified models of critical-needs innovation are connected to investment capital through the ImpactAssets Stop the Spread Fund, a philanthropic and impact investing fund addressing frontline COVID healthcare and personal protective equipment needs. By bringing together a powerful community of 1,300+ CEO's and executives, supporters, donors, subject-matter experts and a 400+ pipeline of potentially promising COVID initiatives, the Program strengthens the nation's COVID response.
Learn more at www.impactassets.org and www.stopthespread.org. 
# # #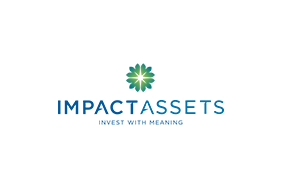 ImpactAssets
ImpactAssets
ImpactAssets is an impact investing trailblazer, dedicated to changing the trajectory of our planet's future and improving the lives of all people. As a leading impact investing firm, we offer deep strategic expertise to help our clients define and execute on their impact goals.  
Founded in 2010, ImpactAssets increases flows of money to impact investing in partnership with our clients through our impact investment platform and field-building initiatives, including the IA 50 database of private debt and equity impact fund managers.  
ImpactAssets has more than $2 billion in assets in 1,700 donor advised fund accounts, working with purpose-driven individuals and their wealth managers, family offices, foundations and corporations. ImpactAssets is an independent 501(c)(3) organization. 
More from ImpactAssets