Published 06-16-20
Submitted by Johnson & Johnson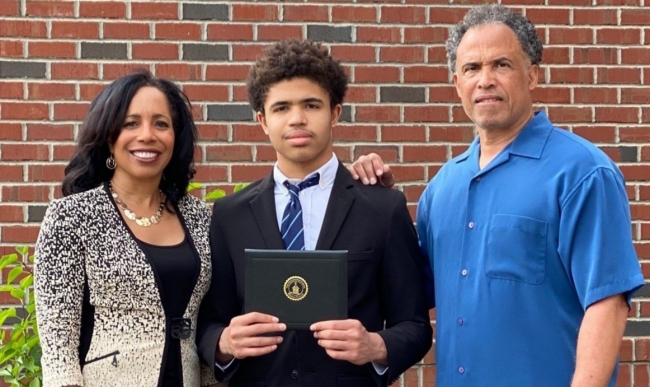 Originally published on Linked In
The past few weeks have been traumatizing and painful. The unjustified killing of Ahmaud Arbery, Breonna Taylor, George Floyd, and the blatant examples of racism have now forced many to understand what the Black community has known and experienced our entire lives. I'm no different. 
I've been called the N-word multiple times. My family has been unjustly pulled over by cops at gunpoint. I've been accused of shoplifting. I've been asked to justify my reason for being in a place where I belonged. My son doesn't enjoy the same privileges and freedom as his white teenage friends. For example, I won't allow him to jog, ride his bike, or take a walk alone in our neighborhood because I fear for his life. I know that the next Black person killed could be my son, my husband or me. I am outraged, sad, scared, and tired.
I am also encouraged that so many are now trying to understand the Black experience in America. I'm hopeful that by working together we can drive the systemic changes necessary.
I'm incredibly proud to lead the efforts of Diversity and Inclusion at Johnson & Johnson. Our company continues to be committed to driving change. Today, Johnson & Johnson announced a $10 Million commitment over three years to help create a more just and equal America. Our focus will be in three key areas:
What can you do?
Educate yourself on Black history and racism. Get comfortable with talking about race and our differences. Start with the NMAAHC Talking About Race digital platform.

When racism or injustice happens, no matter how small, speak up and stop it. Silence is consent.

Stop saying you "don't see color." When you don't see color, you don't see me and my experiences.

Listen to your Black friends and understand their experiences. If you only have one Black friend, expand your circle. This will help you to better understand people different than you and enrich your life.

Diversify your social media feeds. Follow Black voices and publications to increase your understanding of being Black in America.

Teach your children what you learn about the Black experience and systematic racism. Make the next generation better humans.

Donate money and time to organizations fighting racism and injustice.
Thanks for having an open heart and mind to learning about the Black experience in America and joining with us to create a more equal and just America.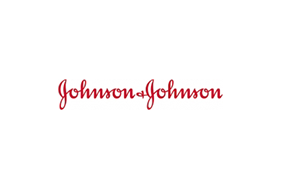 Johnson & Johnson
Johnson & Johnson
Caring for the world, one person at a time... inspires and unites the people of Johnson & Johnson. This year, we celebrate 126 years of embracing research and science – bringing innovative ideas, products and services to advance the health and well-being of people. Employees of the Johnson & Johnson Family of Companies work in more than 250 operating companies in 60 countries throughout the world. The passion and commitment of our people yield innovations that further minimize our impact on the planet, drive new alliances to address major health challenges in developing and developed countries, and help to create economic opportunity for people. Improving human health and well-being is our crucial mission and the ultimate measure of upholding our responsibility now and for generations to come.
At Johnson & Johnson, our top priority is health-health of people and the planet. That's why we set aggressive corporate wide goals to reduce our environmental impact, outlined in our Healthy Future 2015 goals. To this end, we established the proprietary Earthwards® process for developing and marketing greener products through lifecycle analysis. Every Earthwards® recognized product must achieve a greater than 10 percent improvement in at least three of the seven goal areas:
Materials used
Packaging reduction
Energy reduction
Waste reduction
Water reduction
Positive social impact or benefit
Product innovation
More from Johnson & Johnson