Published 06-16-20
Submitted by Adobe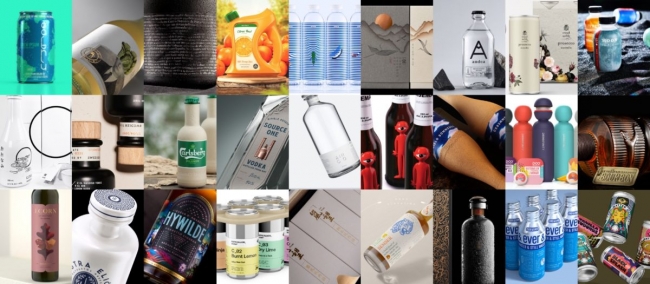 The Dieline Awards, known as a benchmark of impeccably designed consumer packaged goods, is one of the largest packaging design competitions in the world. With thousands of entries from 23 different countries, the awards continue to evolve and shape the design community, highlighting the impactful trends in the industry.
"This event brings together a global community of like-minded people — brand owners, influencers, consumers, marketers, agencies, in-house creatives, graphic designers, photographers, students, and enthusiasts — to celebrate the year's best packaging and inspire tomorrow's work in the industry," says Sebastian Shaw, head of strategic development for 3D and immersive development  for enterprise offerings at Adobe. "It's important to foster these types of events that build genuine relationships in the creative community and drive innovation. It's one of the main reasons we're behind this event."
Here's another: Advancements within the CPG industry, especially the beverage sector, have an immense value, particularly when it comes to sustainability and designing for circularity. Today's design process is driven by desktop software, but many creatives still turn to physical mock-ups and traditional photography to show their work. Adobe is committed to innovating this process, developing Adobe Dimension to give designers the ability to easily visualize 2D packaging designs in a 3D environment.
3D scenes showcase what the packaging looks like in context, so stakeholders can get a better idea and give feedback to refine the design even before having to make a physical mock-up. Once designs are finalized, Dimension can take this to the next level, providing an easy way to make a photorealistic render and skip a final photoshoot altogether.
Digital workflows have another added benefit. Creatives can develop designs quickly and remotely — saving time, cost, and CO2e emissions associated with shipping prototypes or traveling to locations. Once created, 3D assets are ready to be used in marketing materials, websites, e- commerce pages, and virtual showrooms — anywhere you'd typically use a photo.
The power of what we drink
Water is the world's most consumed and popular drink; tea is second. Next comes beer. In a $1.4 Trillion industry, growth is a constant and big shifts are not often seen. But one notable opportunity may change that. Traditionally, 99% of all beverage sales are offline. With online sales taking off among consumers, retail off the shelf may have to give way to online beverage sales.
Change can be good: Emerging trends such as virtual photography offer the ability to transform digital advertising in this industry and make personalization achievable — and most of all affordable. Plus the materials used in beverage packaged goods will need to be suited for transport, bringing the plastic vs aluminum can debate to the forefront.
Annual consumption of plastic bottles is expected to top half a trillion by 2021. Even more startling, over 90% of the material isn't recycled and all the plastic ever made in this world still exists.
Shifting to circular materials — things that will never go to landfill because they are highly reusable or recyclable (glass is better than plastic, but aluminum is far more toward circular). In the US, aluminum recycling is prevalent with 75% of aluminum produced is still in circulation.
When it comes time to buy, 23% of consumers are looking for choice and selection. Graphic designers have to make their products stand out and appeal to what interests buyers. Check out what the top designers are doing to distinguish their product.
Click here to learn more and see some of the 2020 Dieline Award Winners

Adobe
Adobe
Adobe is changing the world through digital experiences. For more information, visit www.adobe.com.
More from Adobe