Published 06-12-20
Submitted by Johnson & Johnson
Originally published on jnj.com
Fifty years ago this month, the first LGBTQ Pride marches took place in cities across the United States to commemorate the anniversary of the Stonewall riots in New York City, giving rise to what's now known as LGBTQ Pride Month, which is celebrated each June in support of equal rights for gay, lesbian, bisexual, transgender and queer citizens.
And for more than 25 years, Johnson & Johnson has been a leader in supporting the LGBTQ+ community through its employee policies, business practices and public advocacy.
"To serve the healthcare needs of people everywhere, we need diverse perspectives and viewpoints," says Ashley McEvoy, Worldwide Chairman, Medical Devices, Johnson & Johnson and Executive Sponsor of the Open&Out employee resource group for LGBTQ+ employees and allies. "The values of diversity, fairness and equality are central to who we are at Johnson & Johnson. I'm proud to be an ally for our LGBTQ+ colleagues to make sure all employees can be their authentic selves and feel safe and supported at work. Every voice matters—and the more voices who speak up for diversity and speak out against discrimination, the more inclusive our culture becomes. While the COVID-19 pandemic will prevent us from celebrating Pride Month together in person, we are always together in our support for the LGBTQ+ community."
Read on to learn about some of the pivotal ways Johnson & Johnson has been an ally and leader for the LGBTQ+ community.
1. Open&Out Employee Resource Group
Johnson & Johnson has more than 130,000 employees across the world, and 12 Employee Resource Groups (ERGs) that help unite colleagues through their shared interests, identities, affinities and experiences.
Open&Out is the fastest-growing ERG at the company, with more than 3,400 LGBTQ+ employee and ally members across 80+ chapters around the world.
The group's goal: help foster an inclusive work environment where all employees feel safe, heard and embraced.
But beyond that, Open&Out's members are crucial sources of new and diverse ideas that the company can use to build a stronger community overall—and even create better business outcomes.
"When we can be our authentic selves in the workplace, we have greater energy and enthusiasm and focus in the work we do," explains Zachary Langway, Public Affairs Leader, Consumer Health North America, Johnson & Johnson, and the communications lead for Open&Out. "Seeing so many campuses raise rainbow Pride flags and celebrate Pride virtually reminds me every day that I matter and I belong."
Recent innovative initiatives the group has sponsored include "Why It Still Matters," which engaged allies in a candid dialogue on the best ways to help promote equality for LGBTQ+ colleagues and friends. Open&Out has also sponsored global recruiting events to help drive greater diversity across the company worldwide.
"When I was an intern at Johnson & Johnson, applying for other jobs, I would ask about affinity groups like Open&Out, and many companies didn't have any," says Andrew Whitten, now an IT Product Analyst for Procurement at Johnson & Johnson and co-lead for the corporate chapter of Open&Out. "What's kept me at the company is the mindset that learning about diverse backgrounds and groups is important—and the strong leadership support for that."
2. Johnson & Johnson Care With Pride
This ambitious volunteer initiative, now in its ninth year, brings together more than 10 Johnson & Johnson brands and 2,000 employees to champion love, equality and care for all people within the LGBTQ+ community.
Care With Pride is the corporate sponsor for more than 40 Pride parades and events across the globe. Earlier this month, Care With Pride sponsored a Virtual Pride Kickoff to take the place of physical parades that couldn't go on as planned during the COVID-19 pandemic.
In 2019, Johnson & Johnson also began selling OGX and Listerine products with special Pride-themed packaging in Target and Walmart stores. This year, Neutrogena products join the themed line (some shown at right), as do retail partners Amazon, Ulta, Walgreens, Kroger and Giant.
But Care With Pride's most important work is partnering with LGBTQ+ nonprofits to make a difference, says Care With Pride co-lead Reed Harris, Senior Customer Development Manager, Vogue International, Johnson & Johnson Consumer Health. To date, the campaign has raised more than $1 million dollars for its nonprofit partners, which, over the years, have included PFLAG, Trevor Project and GLAAD.
One of this year's exclusive beneficiary partners is Family Equality, whose mission is to advance legal and lived equality for LGBTQ+ families and for people who wish to form them.
"They are doing very meaningful, powerful work," Harris says. "The organization is on the smaller side, so our donation has the potential to really make an impact."
Care With Pride is proud to serve as title sponsor of Family Equality Family Week, the largest gathering of LGBTQ+ families in the world, held annually in Provincetown, Massachusetts. While this year's event was canceled in light of COVID-19, Care With Pride is creating 500+ Family Week Care Packages for families who were planning to attend. The packages will include Johnson & Johnson Pride-themed products, puzzles, coloring books, games and food from local Provincetown retailers for families to enjoy in the safety of their own homes.
"LGBTQ families rely on this trip as a safe and fun event," Harris says. "Hopefully this is a little way to bring enjoyment into their lives during our new normal."
3. Inclusive Johnson & Johnson Benefits
Recognizing the equality of all forms of families has long been a priority for Johnson & Johnson, dating back to when the company began granting domestic-partner benefits nearly 20 years ago.
Today, the company offers assistance with fertility treatments, adoption and surrogacy to heterosexual and same-sex spouses alike.
In the U.S., the company offers $35,000 in financial assistance for fertility treatments. Employees who adopt can receive $20,000 in reimbursement benefits per child, as can those who use surrogacy assistance.
And any new parent—maternal or paternal, adoptive or surrogacy-assisted—can take advantage of eight weeks of paid leave that can be used at any time during the first year of a new child's arrival into a family.
Johnson & Johnson also offers health insurance benefits for transgendered employees, including for transition surgery. There's even an official company process that encompasses support from mentors across the company and a "trans liaison," a dedicated person within the organization who can help you along the way.
"Diversity and inclusion is at the heart of our culture and policies that enable all our people to feel valued and heard," says Kristen Mulholland, Head of Human Resources, Global Total Rewards, Johnson & Johnson. "We have been honored for more than 15 years by the Human Rights Campaign Foundation as the Best Place to Work for LGBTQ Equality for our policies, such as transgender-inclusive health insurance coverage and same-sex partner benefits. We have an essential responsibility to provide equal opportunities and treatment, create a deep sense of belonging and allow our people to be themselves, so they can perform their best and bring fresh perspectives to deliver innovative healthcare solutions to patients, consumers and customers around the world."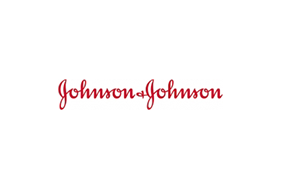 Johnson & Johnson
Johnson & Johnson
Caring for the world, one person at a time... inspires and unites the people of Johnson & Johnson. This year, we celebrate 126 years of embracing research and science – bringing innovative ideas, products and services to advance the health and well-being of people. Employees of the Johnson & Johnson Family of Companies work in more than 250 operating companies in 60 countries throughout the world. The passion and commitment of our people yield innovations that further minimize our impact on the planet, drive new alliances to address major health challenges in developing and developed countries, and help to create economic opportunity for people. Improving human health and well-being is our crucial mission and the ultimate measure of upholding our responsibility now and for generations to come.
At Johnson & Johnson, our top priority is health-health of people and the planet. That's why we set aggressive corporate wide goals to reduce our environmental impact, outlined in our Healthy Future 2015 goals. To this end, we established the proprietary Earthwards® process for developing and marketing greener products through lifecycle analysis. Every Earthwards® recognized product must achieve a greater than 10 percent improvement in at least three of the seven goal areas:
Materials used
Packaging reduction
Energy reduction
Waste reduction
Water reduction
Positive social impact or benefit
Product innovation
More from Johnson & Johnson