Published 06-11-20
Submitted by DKMS

Camp Kesem and DKMS were not going to let the COVID-19 crisis stand in the way of helping patients searching for matching stem cell and bone marrow donors. With 80 in-person donor drives canceled on college campuses across the country, both organizations were determined to continue to register potential lifesavers through DKMS' online virtual donor drive platform in a national campaign launching this week. 
A virtual drive allows a user to create their own online drive experience - which can be customized with a users' information and story. It takes just minutes to set up and then share. 
"Leveraging all the tools we have to help patients is the heart of the DKMS mission and it is what we are committed to doing, even during this unprecedented time," said DKMS Chief Operating Officer, Agata Maraszek-Dudek. "Our team is excited to provide more chances to find lifesaving matches in partnership with Camp Kesem." 
"The team at Camp Kesem knows that there are patients out there who are nervous and scared about finding their matching donors and we are in the position to make a difference," said Kesem Vice President of Brand and Marketing, Domonique Hollins. "In launching this national campaign, we are able to take our scheduled in-person events and create a digital approach to continue the support of patients and families fighting blood cancers and disorders."
The campaign will include outreach through Camp Kesem's vast network of college campus clubs and social media. Driven by passionate college student leaders, Kesem supports children through and beyond a parent's cancer. Kesem's flagship program, Camp Kesem, operates over 132 free summer camps across the country for children ages 6 to 18 who have been impacted by a parent's cancer. 
Virtual donor drives are an important tool not only for DKMS partners, but for patients and their families as well. The DKMS Patient Engagement Team has been working to convert in person drives to virtual drives, ensuring that every effort continues to be made to find their match.
Learn more about setting up a drive here.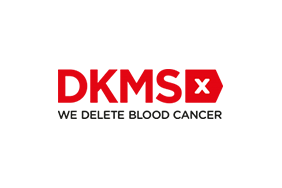 DKMS
DKMS
WHAT WE DO
We create awareness of blood cancer diseases and treatments.
We recruit stem cell donors to give those in need of a stem cell donation a second chance at life.
We engage the public as well as companies to organize donor registration events.
We raise funds to increase both the size and diversity of the worldwide pool of available stem cell donors.
We help to improve blood cancer treatment – through our own research and state-of-the-art technology in our laboratory
We maintain our donor relationship from day one of registration until stem cell donation.
More from DKMS