Published 06-10-20
Submitted by Entergy Corporation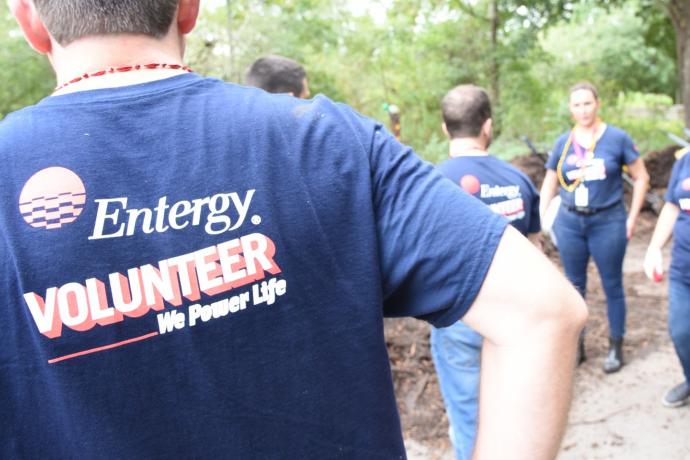 Entergy Corporation has once again been named a 2020 honoree of The Civic 50 by Points of Light, the world's largest organization dedicated to volunteer service.
For the fifth consecutive year, Entergy has been recognized as one of the 50 most community-minded companies in the United States. This recognition reinforces the company's business strategy to grow a world-class energy business that delivers long-term, sustainable value for our customers, employees, communities and owners.
"Entergy's commitment to community service is demonstrated by the generosity with which our employees lift up and help those who are hurting, especially in times of crisis," said Leo Denault, chairman and CEO of Entergy Corporation. "Through virtual volunteerism, providing financial support to nonprofit partners and countless acts of kindness, our employees have stepped up to help our neighbors impacted by the COVID-19 pandemic. As a company, our focus has been to help vulnerable customers who have been impacted economically by providing $1.3 million in shareholder-funded grants to nonprofit partners that are helping those customers weather the storm of COVID-19."
The Civic 50 sets the national standard for superior corporate citizenship and showcases how companies can use their time, skills and resources to impact their communities.
Entergy has long promoted a culture of community involvement and volunteerism.
Through its Community Connector program, Entergy offers 16 hours of volunteer paid time off and volunteer grants, based on the number of hours served, to all employees. Since tracking began in the Community Connectors volunteer portal in April 2008, Entergy employees and retirees have given more than one million hours in volunteer service. In 2019 alone, employees contributed 115,000 volunteer hours valued at $3.7 million.
Entergy shareholders commit $18-$20 million each year to programs dedicated to improving our communities in the areas of education, workforce development, arts, health and environment. To learn more about how Entergy is delivering on its business strategy and powering life throughout the communities we serve, view the company's 2019 Integrated Report.
"Points of Light believes that now more than ever, companies must drive transformative social change around the world," said Natalye Paquin, president and CEO, Points of Light. "We thank Entergy for their investment, and look forward to supporting them in innovating and expanding this work."
The Civic 50 is the only survey and ranking system that exclusively measures corporate involvement in communities. Honorees are public and private companies with U.S. operations and revenues of $1 billion or more, and are selected based on four dimensions of their U.S. community engagement program including investment, integration, institutionalization and impact. Visit civic50.org to learn more.
About Points of Light
Points of Light is a global nonprofit organization that inspires, equips and mobilizes millions of people to take action that changes the world. We envision a world in which every individual discovers the power to make a difference, creating healthy communities in vibrant, participatory societies. Through affiliates in 250 cities across 37 countries, and in partnership with thousands of nonprofits and corporations, Points of Light engages 5 million volunteers in 14 million hours of service each year. We bring the power of people to bear where it's needed most. For more information, visit: pointsoflight.org.
About Entergy Corporation
Entergy Corporation (NYSE: ETR) is an integrated energy company engaged primarily in electric power production and retail distribution operations. Entergy owns and operates power plants with approximately 30,000 megawatts of electric generating capacity, including 8,000 megawatts of nuclear power. Entergy delivers electricity to 2.9 million utility customers in Arkansas, Louisiana, Mississippi and Texas. Entergy has annual revenues of $11 billion and approximately 13,600 employees.
-30-
entergy.com
Twitter: @Entergy
Facebook: facebook.com/entergy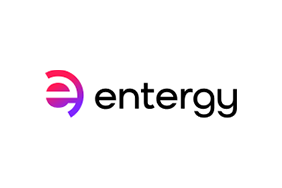 Entergy Corporation
Entergy Corporation
Entergy, a Fortune 500 company headquartered in New Orleans, powers life for 3 million customers across Arkansas, Louisiana, Mississippi and Texas. Entergy is creating a cleaner, more resilient energy future for everyone with our diverse power generation portfolio, including increasingly carbon-free energy sources. With roots in the Gulf South region for more than a century, Entergy is a recognized leader in corporate citizenship, delivering more than $100 million in economic benefits to local communities through philanthropy and advocacy efforts annually over the last several years. Our approximately 12,500 employees are dedicated to powering life today and for future generations. Learn more at entergy.com and follow @Entergy on social media. #WePowerLife
Corporate Social Responsibility at Entergy
For more than 100 years, Entergy has powered life in our communities through strategic philanthropy, volunteerism and advocacy. Entergy's corporate social responsibility initiatives help create and sustain thriving communities, position the company for sustainable growth and are aligned with the United Nations Sustainable Development Goals. Our top CSR priorities are education/workforce development, poverty solutions/social services and environmental programs. Entergy annually contributes $16-$18 million in shareholder-funded grants to approximately 2,000 nonprofit organizations in the communities where we operate. In addition, our employees volunteer more than 100,000 hours in those communities' values at more than $3 million.
More from Entergy Corporation