Published 06-10-20
Submitted by Domtar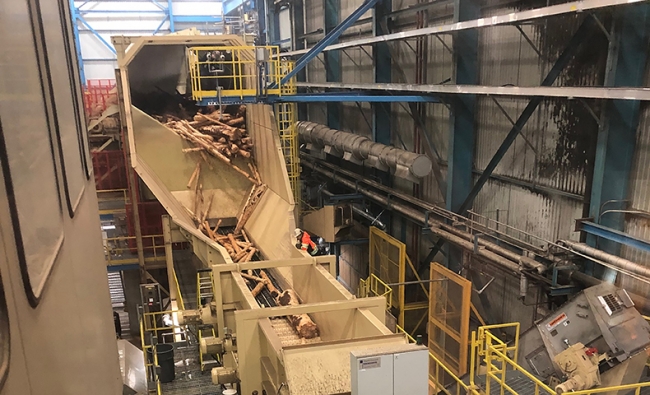 Originally published by Domtar
After nearly two years of planning and construction, Windsor Mill's newly reconfigured woodroom is now one of the largest and most modern in North America. The woodroom upgrade allows the mill to increase productivity while reducing fiber loss between the forest and the mill.
The woodroom is where logs are debarked and processed into wood chips to feed the mill. The woodroom upgrade involved replacing two existing log-processing lines with one modern, state-of-the-art line. While the previous system could process only 8-foot-long logs, the new single-line system boasts more capacity and can handle logs that are 4 to 26 feet long.
Woodroom Upgrade Offers Many Benefits
Windsor Mill Manager Sylvain Bricault says the debarking process improvement will reduce fiber loss by 4 percent each year, allowing the mill to get more usable fiber from the same amount of wood. The woodroom upgrade is another step forward in the mill's journey toward a circular economy where responsibly harvested trees from the mill's forestlands are handled carefully to ensure the highest value for their fiber.
For example, the sawmills that receive higher-value wood from our forestlands send the lower-value wood — such as bark and excess chips — back to the mill for other uses. The mill uses chips to make pulp and paper, and it burns bark to produce steam, which dries the mill's paper and powers its turbine generator. The generator produces electricity that is sold to Hydro-Québec to power homes in the surrounding communities.
"This project has changed the way we manage the fiber we receive from the forest," says Bricault. "That includes everything from the way we produce, receive, handle and store wood logs, to the way we process them into the mill. It was a complex undertaking that was made possible thanks to strong collaboration from all of our employees."
Employee safety was the project team's top priority. They spent many hours planning how to keep construction and operations staff safe during the woodroom upgrade. They also thoroughly analyzed possible health and safety risks that might arise from the project's new traffic patterns and equipment operation, and developed safe work practices for employees.
"This project has brought about a great efficiency improvement for the Windsor Mill in terms of optimizing the amount and quality of wood it can now process," says Domtar Paper Manufacturing Vice President Bill Edwards. "It's another great step forward on the mill's continuous improvement journey that will pay dividends for many years to come."
Read more about sustainability and creativity at our Windsor Mill: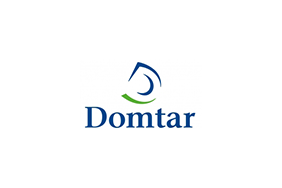 Domtar
Domtar
Domtar is the largest manufacturer of uncoated freesheet papers in North America. Domtar's EarthChoice® product line is the most extensive selection of Forest Stewardship Council (FSC) certified business and printing papers available in North America. EarthChoice® products can help communicate your message of corporate responsibility and concern for the environment.
More from Domtar