Published 06-10-20
Submitted by Bright Funds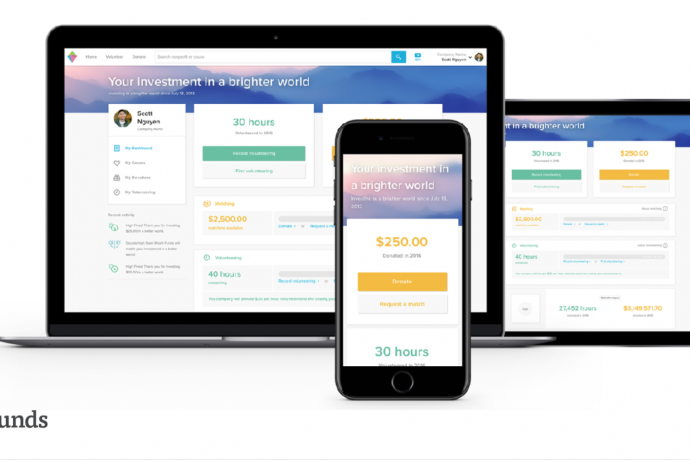 Bright Funds Giving Platform
Bright Funds, the workplace charitable giving platform, announced today that Rachel Nersesian has been promoted to Vice President of Client Success, Thara Jinadasa has been promoted to Vice President of Nonprofit Services, and David Grubman has joined the firm to lead Partnership Strategy.
In her new role as Vice President of Client Success, Rachel Nersesian will lead the Client Success team, responsible for driving employer success on Bright Funds. Rachel has been with Bright Funds for over four years and has held roles in business development, marketing, customer support, and client success. Supporting nonprofits is in Rachel's blood. Prior to Bright Funds, Rachel worked with nonprofits in the US and Armenia in a variety of roles and continues to volunteer in her spare time. Rachel is a graduate of Georgetown with a B.S. in Foreign Service and is sheltering in place in San Francisco, CA.
In Thara's new role as Vice President of Nonprofit Services, Thara Jinadasa will oversee Bright Funds Foundation's finance and operations and Bright Network's product development and nonprofit relationships. Thara recently led the launch of Bright Network, a service that helps nonprofit organizations optimize their fundraising and marketing efforts through Bright Funds. Prior to joining Bright Funds, Thara worked in the nonprofit sector for over seven years including development roles at Global Fund for Women and Hydrocephalus Association. Thara is a graduate of Barnard College, Columbia University with a B. A. in Political Economics and is sheltering in place in Bethesda, MD.
David Grubman has joined Bright Funds to manage Partnership Strategy. David is a Bay Area entrepreneur and founder of Clever Finance. David held Product Management roles at BlackRock and Financial Engines. David will be responsible for developing distribution channels and partnerships for Bright Funds. David is a graduate of Northern Illinois University with a Masters of Science degree in software engineering and is sheltering in place in San Jose, CA.
Over the last eight years Bright Funds has delivered an exceptional workplace charitable giving platform and served world class clients through an outstanding team and technology. The promotions recognize both Rachel and Thara's incredible impact over the years and position the company well for the next phase of growth. The addition of David demonstrates the focus Bright Funds is placing on creating connections in the market to widen the distribution of Bright Funds to caring employers worldwide. According to Srinagesh Vitthanala, Bright Funds CEO, "The leadership team we have created between myself, Rachel, Thara and David gives us the team that will carry Bright Funds through our next chapter of growth. I am personally so proud of what our team has already accomplished and excited for our bright future."
For more details, visit https://www.brightfunds.org/ or email info@brightfunds.org.
About Bright Funds
Bright Funds, founded in 2012, is a workplace philanthropy company headquartered in Oakland, California. Bright Funds partners with companies to provide a platform supporting employee giving, volunteerism, and grants management. Bright Funds is proud to power programs for employers of all sizes that value giving back to their communities.
For information, contact:
Srinagesh Vitthanala CEO
Phone: 650-862-6409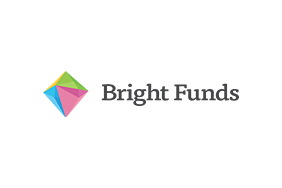 Bright Funds
Bright Funds
Bright Funds is built for a new generation of donors to bring delight and strategy to individual giving as well as workplace giving and matching programs.
More from Bright Funds