Published 06-10-20
Submitted by ISEAL
ISEAL's Credibility Principles have helped businesses, policy makers and standards developers define and identify good practice for sustainability standards. Since their launch in 2013, we have seen a lot of change in the sustainability landscape.
ISEAL has now launched a consultation to update the principles to ensure that they reflect new sustainability trends and tools. The consultation runs until 31 July. 
A growing and diversifying sustainability landscape
Over the last seven years, we have seen more sustainability movements develop around the world with critical sustainability issues reaching high levels of public awareness. It has also become increasingly challenging to operate global supply chains as the climate crisis, large-scale migration and resource conflict increase risks.
Developments in technology have been an important driver of change. From satellite imagery to data collection on workers' mobile phones: never before have we been able to capture more data and make it so valuable to the users of standards and other sustainability tools.
While many sustainability standards are adapting and evolving to this changing landscape, new tools are also emerging to meet the diversifying needs. We are seeing a wider range and greater number of new approaches being launched around the world, such as landscape-level initiatives, and tools focused on remote auditing and data-driven assurance. 
"ISEAL promotes innovation among standards and other sustainability tools to improve their impacts," said Patrick Mallet, Director of Innovations at ISEAL. "And, with a greater diversity of approaches it becomes increasingly important to talk about credibility and good practice in a way that captures this diversity and is forward-looking." 
Principles that are fit for the future 
How forward-looking is our understanding of credible practice? What approaches will be driving impacts five years from now? These are some of the questions we are exploring in the revision of the principles.
Certainly, the principles can continue to play an important role in defining good practice for sustainability standards. The revision will serve to broaden the scope of the principles to apply equally to new and emerging approaches. We will also ensure that the clarity of the principles supports their continued use in strategic and policy-level contexts.
"ISEAL is at a critical point in its evolution," said Chisara Ehiemere, Assurance Director at Field to Market and member of the ISEAL Credibility Principles Steering Group. "The sustainability landscape has evolved significantly since the Credibility Principles were first introduced, including alternative credible pathways to defining and promoting sustainable practices and their associated outcomes. It is important that the revised principles position ISEAL and the sustainability movement for the future."
To ensure the principles remain useful to stakeholders in the coming years, they require new and updated content, as well as improvements to their presentation and language.
Have your say in the consultation
We want to hear from sustainability professionals and stakeholders representing all parts of the value chain.
If you have an interest in what credible and reliable practices look like for sustainability standards and similar systems, get involved in the consultation. 
Find out more about the ISEAL Credibility Principles consultation or, for more information, contact: Eleanor Radford, Associate Manager, Impacts Engagement and Events: eleanor@isealalliance.org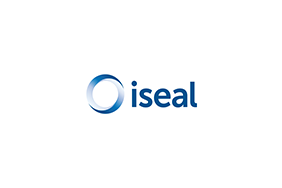 ISEAL
ISEAL
ISEAL supports ambitious sustainability systems and their partners to tackle the world's most pressing challenges. With our growing global network and our focus on credible practices, we drive impact and make markets a force for good. From the climate emergency and biopersity crisis to human rights and persistent poverty, the world needs scalable and effective solutions. Our convening power and thought leadership accelerate positive change on these critical challenges, so companies and governments can meet their sustainability commitments and the UN Sustainable Development Goals.
We work by:
defining credible practice for sustainability systems based on emerging global consensus
convening forums for collaboration, sharing of experience and collective action
delivering expertise, advice and training
facilitating and promoting innovation to strengthen sustainability systems.
Together, we can deliver real and lasting change for the benefit of people and planet. Get Involved
More from ISEAL