Published 06-09-20
Submitted by UN Global Compact Network UK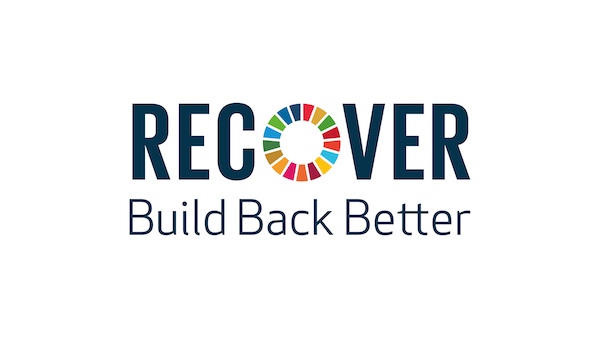 Richard Curtis CBE, Paul Polman, Michael Izza and leaders of more than 100 renowned companies, charities, universities, and trade associations call on the UK Government to ensure the Sustainable Development Goals (SDGs) are at the heart of UK Covid-19 recovery plans;

The Sustainable Development Goals provide us with a blueprint to end poverty and inequality, and put health, wellbeing and job creation at the heart of Covid-19 recovery plans in the UK;

The UK is performing well on 24% of the Sustainable Development Goal targets, and could enhance this if they were used to frame the UK's recovery from Covid-19.
A letter sent to the UK Prime Minister Boris Johnson on Tuesday 9th June calls on his government to use the UN Sustainable Development Goals (SDGs) to frame Covid-19 recovery plans. 

The letter references a statement made by the Prime Minister at the Financing for Development event on 28 May where he called for "fairer, greener and more resilient global economy" after Covid-19. He said that we must 'work together to get shared goals back on track including [...] the Sustainable Development Goals'.
The letter supports this and states 'we do not need to reinvent frameworks or agreements, we can instead use the global goals as the basis for a socially just and green recovery in the UK and abroad'.

Early evidence from the Business and Sustainable Development Commission showed that if implemented the SDGs create at least US$12tn in business opportunities in just 60 market hotspots and estimates this could be 2-3 times bigger across the whole economy.  

The letter has been coordinated by the UK Stakeholders for Sustainable Development (UKSSD) and the UN Global Compact Network UK (GCN UK) .

Signatories include: leaders of Nestle UK & Ireland, Linklaters, Clifford Chance, The Body Shop, SSE plc, HSBC Group, NatWest Group, Standard Life Aberdeen, Scottish Power, Mott MacDonald and Unilever; filmmaker Richard Curtis; the Mayor of Bristol and Mya-Rose Craig (aka Birdgirl).

The letter states that the 'SDGs provide an internationally agreed framework, which also works at national, regional and local level, alongside and reinforcing existing plans and commitments.'

It asks that the SDGs be used 'used to consolidate and future-proof [recovery] plans' and goes on to recommend that they are used to:
Prioritise the most vulnerable in our society and level-up regional and societal inequalities;

Build coherent policies for a healthy planet and to aid the transition to net zero;

Unite all sectors behind a plan to build a stronger and more resilient economy.
The SDGs are part of the UN's 2030 Agenda for Sustainable Development and give a "shared blueprint for peace and prosperity for people and the planet, now and into the future". There are 17 Goals at its centre, encompassing climate action, education and health.

Unfortunately, the UKSSD Measuring Up report, found gaps in policy or inadequate performance for 57% of targets, and 15% where there is little to no policy in place to address it, or where performance is poor. It anticipates that this situation will be worsened by the societal and economic impacts of Covid-19.

For media enquiries, please contact:
Emily Auckland, UKSSD Network Director
 
Notes to editors

About the UK Stakeholders for Sustainable Development (UKSSD)
Through collaboration and access to new insights, UKSSD brings organisations together to accelerate progress on the Sustainable Development Goals (SDGs) in the UK. UKSSD was launched in April 2016 and has grown to more than 1,000 network members, representing most sectors and industries in the UK, from grass-roots community organisations to multinational business.
We work with our partners to use their cross-sector voice to influence government and organisations on their approach to the SDGs. With shared expertise and leadership, we support them to learn from each other, develop their activities and identify new opportunities for collaboration, such as our new Food Systems Programme which launched in January 2020.

About the UN Global Compact Network UK (GCN UK)
Launched in 2000 as a special initiative of the UN Secretary-General, the United Nations Global Compact provides a framework for developing more sustainable and responsible businesses. Today, the UN Global Compact is the largest corporate sustainability initiative in the world, with more than 10,500 companies and 3,000 non-business signatories based in over 160 countries, and more than 60 Local Networks. It is a call to companies everywhere to align their operations and strategies with ten universally accepted principles in the areas of human rights, labour, environment, and anti-corruption. Its mission is to mobilise a global movement of sustainable companies and stakeholders to create the world we want.

The UN Global Compact Network UK delivers an extensive programme of activity to support UK-based UN Global Compact participating organisations. The Network promotes practical sustainability leadership, shares knowledge across sectors, and actively shapes the responsible business environment to create a world we want to live and do business in.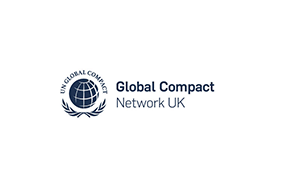 UN Global Compact Network UK