Published 06-11-20
Submitted by Johnson & Johnson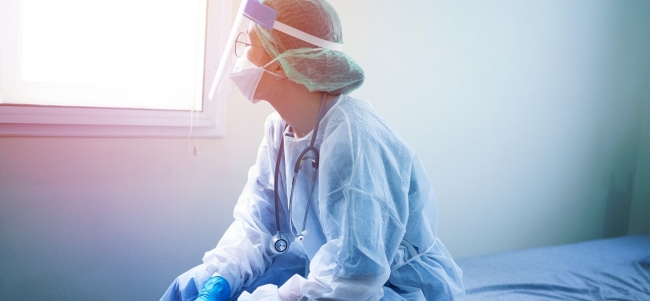 A need for personal protective equipment. Mental health struggles. Limited resources to help support at-risk populations.
These are all things healthcare workers at the front lines of COVID-19 have had to grapple with, which is why the Johnson & Johnson Family of Companies and the Johnson & Johnson Foundation announced in March they would commit $50 million to help support organizations and health workers around the world facing such challenges while battling the virus.
"No one institution can solve for the short- or long-term consequences of the strain that a global pandemic puts on health systems and frontline healthcare workers everywhere," says Lauren Moore, Vice President, Johnson & Johnson Global Community Impact. "We're re-focusing our support with many of our longtime partners to address the most immediate needs of communities and the essential health workforce. Together, we can create a world where thriving nurses, midwives and community health workers are well supported and able to provide quality care for all, during and beyond the crisis."
From a program designed to support the mental health of nurses working around the clock tending to sick patients to digital contact tracing technology that can be deployed globally, here are just some of the ways the company's $50 million commitment is already helping make a difference in the fight against COVID-19 around the world.
1. Helping Communities Hardest Hit Through The International Federation of the Red Cross and Red Crescent
Doctors, nurses, social workers, hospitals and other public health resources, such as ambulances and medical equipment, all make up a unique global humanitarian organization called The International Federation of the Red Cross and Red Crescent (IFRC).
This infrastructure has enabled IFRC to mobilize quickly during COVID-19, which is why Johnson & Johnson committed the equivalent of around $3 million to help support the organization's work, says Kris Sterkens, Chairman of the Johnson & Johnson Foundation, which is responsible for managing the company's Global Community Impact programs and activities across Europe, the Middle East and Africa.
The funds have been earmarked for current on-the-ground medical relief in hot spot countries like Italy, Spain, France and the UK, with money also set aside so the IFRC can respond promptly as new hot spots emerge around the globe.
In addition to medical care, the IFRC is also helping educate the public about proper hygiene, arranging for emergency medical transportation and providing crucial mental health care to frontline health workers through online psychological counseling.
"Stress and anxiety is growing among frontline health workers, and the consequence is a chronic workplace stress that is difficult to manage under the pandemic workload context," Sterkens says. "The IFRC is providing mental health and psychosocial support in 66 countries to help front line healthcare workers manage this burden."
2. Supporting the CDC Foundation and the WHO COVID-Solidarity Response Fund to Provide Much-Needed Testing and Tools
In the U.S., the Centers for Disease Control and Prevention (CDC) is a federally funded institution, but government dollars aren't always sufficient—especially in times of crisis.
That's where the CDC Foundation, an independent nonprofit that supports the CDC, comes in. In response to the COVID-19 pandemic, the foundation created the All Of Us campaign, which Johnson & Johnson is helping support with a $1 million donation, plus the company is matching any donation from global employees or retirees. The campaign is helping communities around the country step up their response to COVID-19 by providing access to testing, public education about the virus and support for the homeless and other vulnerable populations.
On a global scale, the World Health Organization (WHO) is charged with coordinating the response to the pandemic. The COVID-Solidarity Response Fund for WHO was created to ensure that the organization has adequate tools, including essential supplies for frontline workers and funds to speed up research. 
"Johnson & Johnson's contribution to the COVID-19 Solidarity Response Fund has already helped the World Health Organization support frontline health workers in over 133 countries with masks, gloves and gowns, as well as provide 1.5 million test kits to labs in 126 countries," says Elizabeth Cousens, President and CEO of the UN Foundation.
3. Caring for Nurses on the Front Lines With the American Nurses Foundation Coronavirus Response Fund
It's well known that nurses, who often spend extended time in direct contact with critically ill patients, are being hit especially hard by the mental and physical toll of the pandemic.
That's why Johnson & Johnson, Tylenol®, Neutrogena®, Aveeno® and Johnson's® Baby helped kick-start the American Nurses Foundation Coronavirus Response Fund, a philanthropic arm of the American Nurses Association, with a $1.9 million commitment.
"This commitment will help the foundation support areas like direct financial assistance, mental health and well-being and national advocacy," says Kate Judge, Executive Director, American Nurses Foundation.
Part of it will be used to support The Well-Being Initiative, a "for nurses by nurses" support system that provides resources to support the mental health and resilience of nurses. "Recognizing that individuals process stress, trauma and anxiety differently, nurses will have the option to join virtual groups, express thoughts through writing workshops or talk one-on-one," explains Judge.
Additionally, the funds provide direct financial aid to nurses who are struggling during this time. Nurses are eligible to apply for a one-time grant of $1,500 if they are ill with COVID-19, are caring for a family member with the virus or are under employer-mandated quarantine.
"As the weeks go by, the financial requests are increasing as nurses face additional hardship with job losses, reduction in pay, and the economic impact on family members," Judge says.
4. Supercharging Digital Response Efforts by Supporting Dimagi and Praekelt.org
How do you safely reopen a region that's been locked down while stemming further spread of the virus? 
Contact tracing—where you identify and notify people who have had close, recent contact with someone who tested positive for COVID-19—plays a key role.
"Contact tracing and quarantine of exposed individuals is a mainstay of disease control to try and break chains of disease transmission," says Tommy Lobben, Manager, Center for Health Worker Innovation, Johnson & Johnson Global Community Impact.
But implementing this strategy in the context of COVID-19 isn't easy considering how many people have already been exposed. That's where Dimagi, a digital health solutions company developing tech tools can help.
"They are a thought leader in the international digital health community and can push the field to integrate and co-develop solutions to avoid duplication and loss of precious time and effort in pandemic response," explains Lobben. Johnson & Johnson was the first funder to support Dimagi's COVID Contact Tracing App, which will be used globally by such organizations as UNICEF.
Johnson & Johnson is also supporting PraekeIt.org, a mobile technology company that is disseminating health information around the world in partnership with the WHO through its free Health Alert program, which includes a WhatsApp-based helpline that provides automated answers to frequently asked health questions.
"HealthAlert is critical to ensure that everyone has access to the best possible health information during this outbreak," says Joanne Peter, M.D., Director of Social Innovation, Johnson & Johnson Global Community Impact.
5. Safeguarding Us From Future Pandemics Through the Pandemic Action Network
While it may seem hard to imagine a post-COVID world right now, it's essential to stay focused on ways to prevent the next pandemic. To help ensure that the world is well-prepared, Johnson & Johnson has joined with the Bill & Melinda Gates Foundation and others to create the Pandemic Action Network.
While this new advocacy and communications initiative is currently focused on COVID-19, it is "equally committed to learning from this crisis so that a pandemic of this magnitude does not occur again," says Adrian Thomas, M.D., Vice President, Johnson & Johnson Global Public Health.
For example, the Pandemic Action Network has created the "For Humankind" campaign, which strives to disseminate accurate health information about COVID-19 to the public. It has also launched a social media campaign, #MaskingForAFriend, aimed at educating everyone about the importance of wearing face masks and practicing good hand hygiene.
"The network will serve to educate and empower individuals, as well as advocate for the policy and system reforms necessary to prevent future outbreaks," Thomas says, "to ensure that all the key stakeholders are investing adequately in pandemic preparedness and response so that we're not caught off-guard."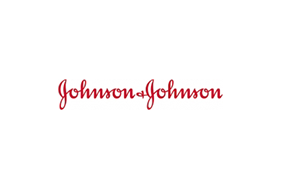 Johnson & Johnson
Johnson & Johnson
Caring for the world, one person at a time... inspires and unites the people of Johnson & Johnson. This year, we celebrate 126 years of embracing research and science – bringing innovative ideas, products and services to advance the health and well-being of people. Employees of the Johnson & Johnson Family of Companies work in more than 250 operating companies in 60 countries throughout the world. The passion and commitment of our people yield innovations that further minimize our impact on the planet, drive new alliances to address major health challenges in developing and developed countries, and help to create economic opportunity for people. Improving human health and well-being is our crucial mission and the ultimate measure of upholding our responsibility now and for generations to come.
At Johnson & Johnson, our top priority is health-health of people and the planet. That's why we set aggressive corporate wide goals to reduce our environmental impact, outlined in our Healthy Future 2015 goals. To this end, we established the proprietary Earthwards® process for developing and marketing greener products through lifecycle analysis. Every Earthwards® recognized product must achieve a greater than 10 percent improvement in at least three of the seven goal areas:
Materials used
Packaging reduction
Energy reduction
Waste reduction
Water reduction
Positive social impact or benefit
Product innovation
More from Johnson & Johnson