Published 06-04-20
Submitted by Cox Enterprises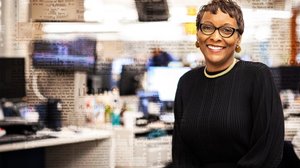 Originally published by Cox Enterprises
Connecting our communities with accurate, in-depth information has never been more important than it is now and will be in the days to come. It is with equal parts awe and gratitude that we acknowledge the efforts of our people at The Atlanta Journal-Constitution who are tirelessly pressing on to inform and empower readers from their homes, the front lines and beyond during these unprecedented times.    
Tireless Truth Tellers. Community Connectors.
Meet just some of the AJC journalists who have been flexing their communication muscles and keeping Atlanta and the entire state of Georgia informed during the COVID-19 crisis. They are providing an important public service to all members of our community – informing readers, holding public officials accountable, and providing in-depth coverage and resources to keep us safe.  And for that, we are extremely thankful.
HYOSUB SHIN, MULTIMEDIA PHOTOJOURNALIST
Hyosub Shin, multimedia photojournalist, came to the United States from South Korea 23 years ago to study photography. He recently got his drone pilot's license and credits the AJC for supporting him in reaching is career goals. 
JOHNNY EDWARDS, INVESTIGATIVE REPORTER
Johnny Edwards, an investigative reporter, has always had the desire in his veins to hunt for the truth. During this pandemic, reporting on the coronavirus has required new levels of resourcefulness and tenacity. 
JOSEPH FERGUSON, SOCIAL PRODUCER
Joseph Ferguson, social producer, has a passion for mixing the business of reporting the news with the creativity and interactivity of social media. 
LIGAYA FIGUERAS, FOOD AND DINING EDITOR
Ligaya Figueras, food and dining editor, has a passion for giving people hope while telling stories from the community. 
MONICA RICHARDSON,SENIOR MANAGING EDITOR
Monica Richardson, senior managing editor, puts her passion into managing her work and her people. As long as her team is good to go mentally, physically and emotionally, so is she. 
As part of its public service during this time, the AJC is making its complete, in-depth coverage available to all.  Go to AJC.com/epaper for complimentary access to the AJCePaper (a digital replica of the daily print edition).
About The Atlanta Journal-Constitution
The AJC is part of the Cox family of businesses, which are working to build a better future across the five continents where we operate. By informing and empowering readers with credible, in-depth journalism, the AJC is helping to uncover and solve pressing challenges in our home state of Georgia. The newspaper is just one example of how, through our businesses, we're making a positive difference and lasting impact in the communities we serve.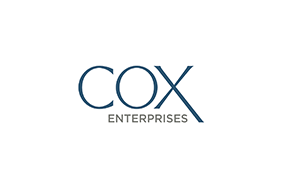 Cox Enterprises
Cox Enterprises
Cox Enterprises is one of the nation's leading media companies and providers of automotive services, with 2006 revenues of $13.2 billion and more than 80,000 employees. Major operating subsidiaries include Cox Communications, Inc. (cable television distribution, telephone, high-speed Internet access, commercial telecommunications, advertising solutions and Travel Channel); Cox Newspapers, Inc. (newspapers, local and national direct mail advertising and customized newsletters); Cox Television (television and television sales rep firms); Cox Radio, Inc. ([NYSE: CXR] broadcast radio stations and interactive Web sites); Manheim, Inc. (vehicle auctions, repair and certification services and web-based technology products) and Cox Auto Trader (automotive publications and a majority stake in AutoTrader.com).
More from Cox Enterprises