Published 06-04-20
Submitted by FedEx Corporation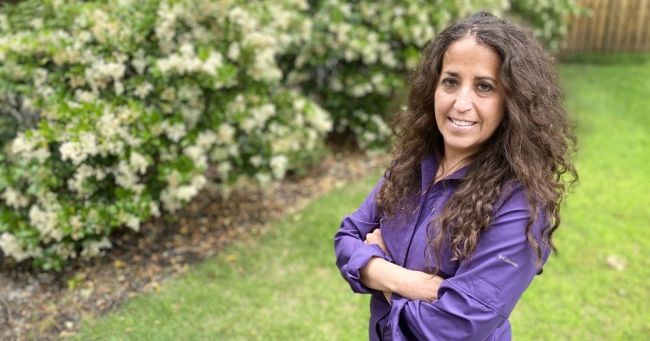 FedEx, like many other socially responsible companies, is pitching in with our resources as best we can to help fight Covid-19. The most obvious way we are able to help is by making our network available to relief organizations through in-kind transportation support. There are a number of these organizations that we support year-round, across the globe. In addressing the pandemic, we're helping them get personal protective gear, equipment, blood and medications where needed most in a fast, efficient and reliable way.
Another way we are helping is through skill-based volunteering. One of our FedEx Express engineers, Gigi Wolfe is a prime example. Gigi's "day job" is providing on road processes, best practices and technologies to support effective routing solutions across the country. She and her colleagues work to ensure that the routes our drivers take to pick-up and deliver packages for our customers are as efficient as possible. This helps us collectively as a team, and individually as couriers, to make good on our Purple Promise: I will make every FedEx experience outstanding.
As you may have heard, food banks have been extraordinarily called upon in the midst of the pandemic, to help provide food to massive numbers of people in need due to the high unemployment rate. To help deliver food to those who cannot leave their homes, food banks rely on volunteers. A large number of these volunteers are retirees, who tend to be in an older age demographic. Unfortunately, this age demographic is especially vulnerable to the coronavirus, so they are unable to get out as much as they have in the past to help with food distribution.
One of the organizations we support has a massive volunteer base across the U.S., from a younger demographic. These volunteers are stepping in to help deliver food for food banks. We recently received a call from the organization asking us if we might be able to help them with some guidance in how to most efficiently route the delivery of food to individual homes…especially across large cities like Los Angeles.
Who did we call? Gigi. We asked her if she would be able to provide some help to this organization and she exuberantly volunteered. So, we set up a conference call with Gigi and the organization and she was able to walk them through a process that would help them provide guidance to their volunteers on how to best arrange their routes before heading out to deliver food from the food banks to those in need.
Gigi is not a stranger to skills-based volunteering. Some years ago, she assisted with a project to make the environment safer for child pedestrians. With her engineering expertise, she and her teammates analyzed the traffic patterns around the school, especially during pickup and drop-off times. However, instead of having courier routing in mind for picking up and dropping off packages, she applied her skill-set to more safely picking up and dropping off children, while looking out for others who were walking to school.
The result? In the eight years prior to the safety intervention measures that were made, there had been 15 road traffic crashes in the neighborhood around the school, including some child fatalities. In the eight years since the intervention: zero crashes.
Many thanks to Gigi and so many other FedEx team members who volunteer their expertise to help communities around the world stay healthy and safe.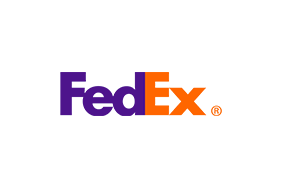 FedEx Corporation
FedEx Corporation
FedEx Corp. (NYSE: FDX) provides customers and businesses worldwide with a broad portfolio of transportation, e-commerce and business services. With annual revenue of $92 billion, the company offers integrated business solutions through operating companies competing collectively, operating collaboratively and innovating digitally under the respected FedEx brand. Consistently ranked among the world's most admired and trusted employers, FedEx inspires its 600,000 team members to remain focused on safety, the highest ethical and professional standards and the needs of their customers and communities. FedEx is committed to connecting people and possibilities around the world responsibly and resourcefully, with a goal to achieve carbon-neutral operations by 2040. To learn more, please visit about.fedex.com.
More from FedEx Corporation