Published 05-28-20
Submitted by Cox Enterprises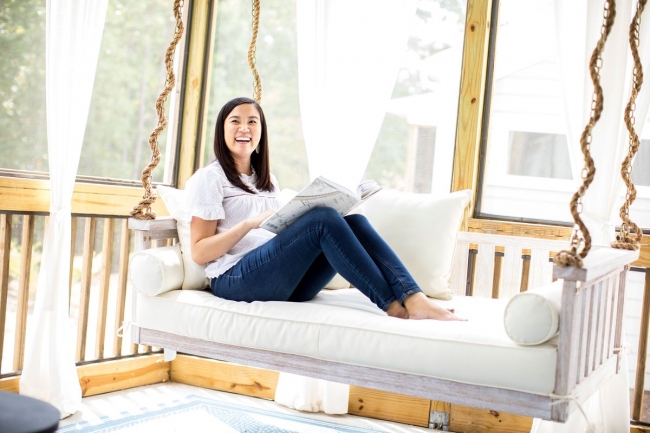 Originally published by Cox Enterprises
In celebration of Asian American and Pacific Islander (AAPI) Heritage Month, Cox is shining a spotlight on some of the employees who make up our diverse company culture.  
The AAPI community is made up of people from many ethnic groups with diverse backgrounds, histories, languages and cultures. People like Daisy Kuo, a Chinese-American woman who works at Cox Enterprises as an advisory and assurance manager for Audit Services. In this Q&A, Daisy talks about her upbringing as a child of first-generation immigrants and shares her excitement about passing along traditions to her young daughter.   
Q: Tell us about what you do at Cox. 
A: I have been with Cox for four years and my job is to help provide independent and objective assurance and advisory services to improve the company's processes from a financial, operational and compliance perspective. 
Q: Tell us a little bit about how you were raised. How did your Asian American and Pacific Islander heritage play into your family traditions and beliefs? 
A: I grew up in a big Chinese-American family as one of four children. With immigrant parents, my siblings and I served many roles at home to help our parents become better acclimated in this country. It was not uncommon for me and my siblings to read important pieces of mail or translate phone calls for my parents. Because of this, we naturally had a strong family bond together.  
Looking back, my family worked as a great team! I think this is a reason why I love working for Cox – my team and I work together as a family and the company overall has such strong family-oriented values that I strongly resonate with. 
Q: How do you keep those traditions and beliefs alive? 
A: As a new mother, I hope to keep my family traditions and beliefs and modify and even improve upon them for today's work/life demands. I'm in constant dialogue with my husband on what kind of life we want for our daughter, and I'm excited for what the future can bring for her.
Q: What do you think is the greatest need in the Asian American Pacific Islander community – and how can others help?  
A: One need is to continue increasing awareness of the resources (such as Lotus, Cox's new employee resource group) available to my colleagues to help them be even more successful in their careers. I've taken part in other opportunities designed to help ensure that the AAPI community can continue to be a part of Cox's growth and success. 
Find out more about our people at Cox Voices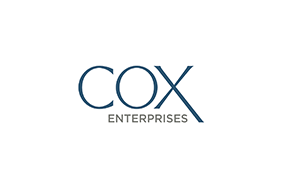 Cox Enterprises
Cox Enterprises
Cox Enterprises is one of the nation's leading media companies and providers of automotive services, with 2006 revenues of $13.2 billion and more than 80,000 employees. Major operating subsidiaries include Cox Communications, Inc. (cable television distribution, telephone, high-speed Internet access, commercial telecommunications, advertising solutions and Travel Channel); Cox Newspapers, Inc. (newspapers, local and national direct mail advertising and customized newsletters); Cox Television (television and television sales rep firms); Cox Radio, Inc. ([NYSE: CXR] broadcast radio stations and interactive Web sites); Manheim, Inc. (vehicle auctions, repair and certification services and web-based technology products) and Cox Auto Trader (automotive publications and a majority stake in AutoTrader.com).
More from Cox Enterprises