Published 05-26-20
Submitted by ImpactAssets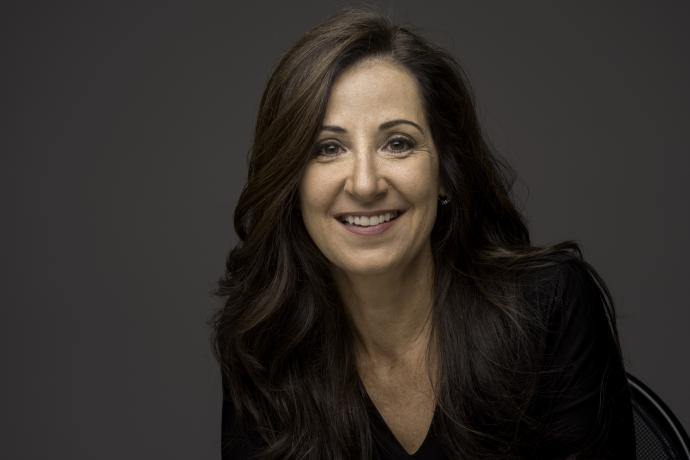 ImpactAssets today announced that its Board of Directors has appointed Margret Trilli as Chief Executive Officer. She will assume day-to-day leadership of the organization and will continue in her role as Chief Investment Officer. Trilli, an impact investing veteran, had served as ImpactAssets' President and Chief Investment Officer since joining the organization in October 2018.  
ImpactAssets Founder Tim Freundlich has transitioned from his role as Chief Executive Officer and been named Executive Director, Strategic Development, where he will focus on broad growth strategies, including complex partnerships, capitalization and strategic initiatives for ImpactAssets' next phase of innovative impact.
"It has been an incredible honor to serve as the founding CEO of ImpactAssets and I am very proud of everything our team has accomplished together in the past decade," said Freundlich. "Margret and I have had the pleasure of working closely over the past 18 months – and she brings the skill and experience to deliver the leadership that is needed today, while we build for tomorrow."
"In addition to spearheading a new strategic plan and significant COVID-19 response, Margret has been leading our organization with an absolute commitment to excellence," Freundlich added. "In my new role I look forward to continuing to bring key innovation, resources and partners to the table as I support Margret."
The leadership change follows a monumental year as ImpactAssets celebrated its 10th anniversary, surpassing 700 catalytic impact investments in companies and funds, cresting $1B in assets under management and establishing one of the most trusted brands in the impact investing sector. 
"This is a natural transition for a fast-growing organization, and the Board and I are confident that Margret is the right person to build on our momentum," said ImpactAssets Board Chair Charly Kleissner. "It transitions Tim into a role that optimizes his talents for a fast-growing organization and moves Margret into a position that leverages her experience and expertise in scaling up organizations. We are lucky to have them both at ImpactAssets."
Before joining ImpactAssets, Trilli's career included executive leadership, investment and operating roles for large and small companies, including Barclays Global Investors/Blackrock and Charles Schwab. Her experience spans investment management, product management, strategy and planning, reengineering, turnarounds and business building.
She founded Intentional Capital, a boutique investment consultancy firm providing sourcing and due diligence services of impact investments to a select group of family offices. 
Margret also serves on the boards and investment committees of three family offices. She graduated from Stanford Graduate School of Business and holds a degree in Economics from University of California, Santa Barbara. 
"I know that I speak for everyone at ImpactAssets in thanking Tim for his leadership, and we look forward to his continued commitment to help keep us at the forefront of impact investing," said Trilli. "It is an honor to assume the role of CEO. Eighteen months ago, as an outsider, I stood in admiration of what ImpactAssets had become. Now as an insider, I am extremely proud of what we've accomplished since and even more excited about where we are going next in our growth. I look forward to continuing to work closely with Tim as we strive to deliver on the promise of an ever greater and more impactful organization for our donor community." 
About ImpactAssets
ImpactAssets is the leading impact investing partner for individuals, families and philanthropists tackling the world's greatest challenges by investing in the world's brightest ideas. We make it easy for our clients to "discover, connect and invest" in game-changing entrepreneurs and funds. Founded in 2010, ImpactAssets increases flows of money to impact investing with our 100% impact investment platform and field-building initiatives, including the IA50 database of private debt and equity impact fund managers. The ImpactAssets Donor Advised Fund is an innovative vehicle that empowers donors to increase the impact of their giving by combining it with strategic sustainable and responsible investing to build a sophisticated philanthropic endowment. The Fund currently has more than $1 billion in assets in 1,250 donor advised funds, working with 350 wealth advisors across 60 financial services firms. 
# # #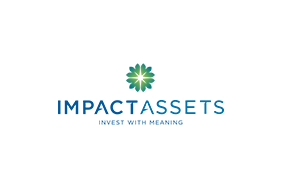 ImpactAssets
ImpactAssets
ImpactAssets is an impact investing trailblazer, dedicated to changing the trajectory of our planet's future and improving the lives of all people. As a leading impact investing firm, we offer deep strategic expertise to help our clients define and execute on their impact goals.  
Founded in 2010, ImpactAssets increases flows of money to impact investing in partnership with our clients through our impact investment platform and field-building initiatives, including the IA 50 database of private debt and equity impact fund managers.  
ImpactAssets has more than $2 billion in assets in 1,700 donor advised fund accounts, working with purpose-driven individuals and their wealth managers, family offices, foundations and corporations. ImpactAssets is an independent 501(c)(3) organization. 
More from ImpactAssets