Published 05-22-20
Submitted by VF Corporation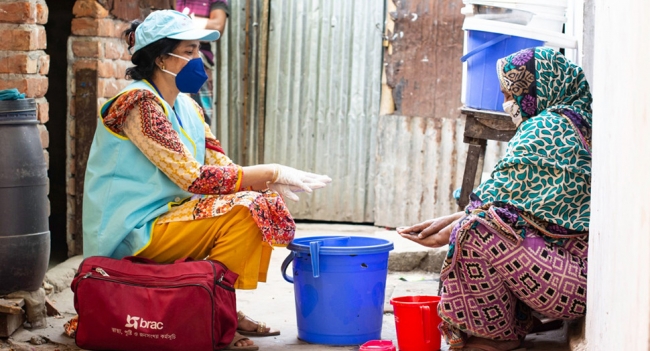 The VF Foundation donation of $100,000 to garment workers in Bangladesh is providing a safety net for thousands of families affected by factory shutdowns precipitated by the global COVID-19 pandemic. More than 5,500 households received a cash stipend to buy food and other necessities for two weeks.
"The VF Foundation helps the world's most vulnerable people during crisis scenarios, especially in those areas where we do business," said Peter Higgins, Vice President, Global Responsible Sourcing. "Given the scale of the challenge the world is facing, this is an important step and just one of many actions VF is taking as a comprehensive approach to supporting COVID-19 relief efforts in those areas where we have a high number of suppliers and people who help make VF products."
On top of unprecedented job losses and a sharp increase in confirmed cases of coronavirus, many people who live in Bangladesh already struggle with situations of poverty and limited health-care resources.
The VF Foundation, the private grantmaking organization funded by VF Corp., worked with its disaster grantmaking partner GlobalGiving and BRAC to ensure the donation was directed to families who needed it the most. GlobalGiving connects donors and companies with vetted nonprofits around the globe and is transforming humanitarian aid and philanthropy by shifting decision-making power to crises-affected communities through trust-based grantmaking and support. BRAC, a leading international development organization, reaches millions of people living in poverty in Bangladesh and across 11 other countries in sub-Saharan Africa and South Asia.
"When the economy shuts down in Bangladesh, so do the daily incomes of the majority of the country's workers, including nearly four million of whom fuel the garment sector," said Linda Patentas, a program manager at BRAC USA, the New York based North American affiliate of BRAC that raises awareness about the organization's work to empower the poor and mobilize resources to support programs.
"Speaking to my colleagues in Bangladesh on a daily basis, I've learned that this is not just a public health emergency, it is a humanitarian crisis," said Patentas. "Without social safety nets like unemployment insurance or access to emergency credit, families may struggle to feed themselves if they cannot work. This donation recognizes the acute need that exists in many vulnerable communities across Bangladesh."
In addition to distributing stipends to nearly 300,000 households in the country, BRAC is educating communities about how to prevent the spread of coronavirus, producing personal protective equipment (PPE) for health workers, providing hygiene products, and strengthening systems with case detection verification and testing support.
BRAC has also called for others in the apparel industry to join VF Corp. in supporting this crucial part of the global supply chain.
"Garment workers are the backbone of one of the country's most significant economic sectors. It is imperative – now more than ever – for brands to recognize the value of each contributor across the supply chain," Patentas said. "I'm grateful that VF recognizes the very real vulnerabilities facing so many contributors to its products and is leading the charge to support these workers."
In addition to The VF Foundation donation, VF has taken a "people first" approach with its suppliers and is committed to ensuring that workers are paid for the manufacturing of VF products. VF is paying suppliers for all orders that have already been produced, as well as honoring all valid purchase orders with a factory release date before June 1, 2020. And, when a shipment must be delayed, VF engages with its suppliers to determine if the delay will create a cashflow challenge for the supplier. If so, VF teams are working with the supplier to support its financial needs through a variety of potential solutions. 
To learn more about VF's comprehensive approach to the company's $10.3+ million COVID-19 relief efforts and its supply chain actions, please log onto vfc.com.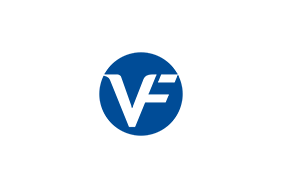 VF Corporation
VF Corporation
VF Corporation outfits consumers around the world with its diverse portfolio of iconic lifestyle brands, including Vans®, The North Face®, Timberland®, Wrangler® and Lee®. Founded in 1899, VF is one of the world's largest apparel, footwear and accessories companies with socially and environmentally responsible operations spanning numerous geographies, product categories and distribution channels. VF is committed to delivering innovative products to consumers and creating long-term value for its customers and shareholders. For more information, visit www.vfc.com
More from VF Corporation