Published 05-20-20
Submitted by Comerica Bank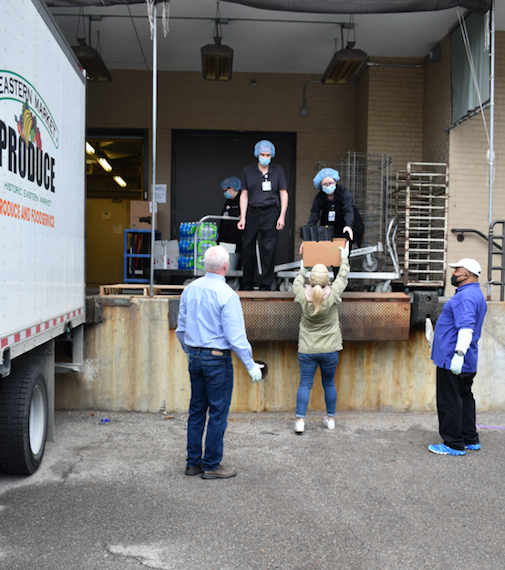 Comerica Bank employee Will Rawls, a senior analyst in the bank's institutional trust group and affectionately known as "Yo Baker Man," began a Facebook fundraising effort in hopes to make and provide baked goods to local health care workers on the frontlines amid COVID-19.
"I have two family members that are caterers and my aunt who passed a long time ago was the best baker ever," said Rawls. "I've baked for years and 'Yo Baker Man' started as just a tag joke on Facebook.
"Beaumont Hospital is my neighbor as it's only two blocks from me. Since I like to bake, I thought it'd just be a nice gesture to treat the health care workers, given the huge amount of stress they are facing daily."
Rawls raised more than $1,500.
When Comerica learned about his generosity and "Baking Angel" outreach, the bank wanted to help him do even more and matched donations received to help amplify his next round of giving.
On April 30, Rawls, alongside Comerica Vice President Joe Molnar and colleague Brian Brown, delivered 100 bagged lunches to Beaumont Hospital in Royal Oak and another 100 lunches to Henry Ford Hospital in Detroit to help feed the health care heroes who are on the frontlines during the COVID-19 pandemic. The bagged lunches included sandwiches, chips, granola bars and bottled water.
Needless to say, the lunch was well-received by the workers on the front line.
But it was the dessert that inspired this outreach, which featured an array of homemade 'Yo Baker Man' treats. The desserts included brownies, lemon blueberry muffins, Oreo cheesecake muffins, sweet potato squares, marbled fudge bars and chocolate almond toffees.
"It's hard to put into words. So much appreciation," said Rawls. "It gives them a small departure from what their daily responsibility entails. A taste of something homemade while you're at work to help you forget your troubles and stresses, I guess…at least for a moment."
Rawls first began cooking up support for health care workers by visiting the emergency room at Beaumont Hospital's Farmington Hills location near his home. He introduced himself, expressed his love for baking and extended his support to those incredible frontline workers directly.
This led to the "Baking Angel" fundraising effort, which Rawls launched on Facebook. He said he expected to collect about $50 but was surprised and taken aback when donations quickly grew to more than $1,500.
When Comerica learned of his efforts, the bank took the opportunity to assist him with his community initiative and double the donation amount so he could feed even more healthcare heroes.
Due to the reaction he received on Facebook, Rawls arranged for a pizza luncheon at the Wayne County Sherriff's Office the following week.
Rawls drew inspiration from the frontline workers himself. "Even before taking this on, I had full appreciation to the ever-evolving struggles that come with fighting COVID-19. There are so many people who are dying or have long terms effects, and there is still so much unknown and that's the scary part.
"My hat is off to them as my job does not involve life or death consequences, so I salute them for taking on this responsibility and dedicating all their hard work to saving people."
Rawls exemplifies the selflessness of Comerica Bank team members and their dedication to giving back to the community and making a difference.
For Rawls, it's now time to consider his next Baking Angel round to honor and support frontline workers.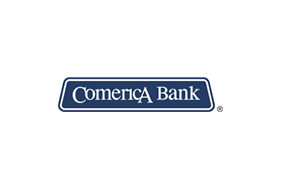 Comerica Bank
Comerica Bank
Comerica Incorporated (NYSE: CMA) is a financial services company headquartered in Dallas, Texas, and strategically aligned by three business segments: The Commercial Bank, The Retail Bank, and Wealth Management. Comerica focuses on relationships, and helping people and businesses be successful. In addition to Texas, Comerica Bank locations can be found in Arizona, California, Florida and Michigan, with select businesses operating in several other states, as well as in Canada and Mexico. 
More from Comerica Bank