Published 05-20-20
Submitted by Bonsucro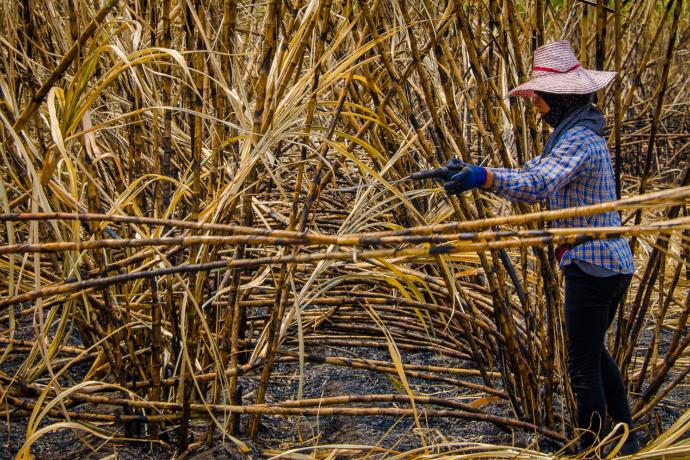 Thai farmer cuts Bonsucro certified sustainable sugarcane during harvest
Bonsucro's latest annual Outcome Report has once again shown that the organisation's sustainable sugarcane certification leads to significant improvements in both workers' rights and the environment.
The 2020 report uses data from the Bonsucro Calculator – a reporting tool that certifies operators' use, measuring their impact and benchmarking performance against sustainability indicators. The data was collected from the 2018-19 sugarcane season.
Report highlights include:
5.8 % of global sugarcane land is Bonsucro certified 

CO2 emissions fell by 5.5% within one year of mills' certification 

Average wages are 20% above national minimums in Bonsucro certified farms and mills 

In 2019, 4.9 million tonnes of sugar generated 2.2 million m3 less water than in 2017 

Yields increased by a global average of 8.65 additional tonnes of sugarcane per hectare 

Bonsucro secured $839,000 in investment for impact projects in sugarcane origins - an increase of 201% on 2019  
The report's findings demonstrate that there is significant value for producer communities to adopt sustainable practices. The point is illustrated by Bonsucro gaining 25 new member organisations from countries new to the platform, such as Poland, Ecuador, Hungary and Portugal, and from emerging sectors, e.g. biomaterials. Additionally, Bonsucro-certified mills rose from 94 to 123. 
Although Bonsucro is best-known as a voluntary sustainability standard system, the non-profit organisation also invests in innovative projects. The Outcome Report reveals that Bonsucro more than doubled the funds raised for project work in 2019 compared with 2018.  
Bonsucro is committed to supporting smallholder farming communities via partnership projects with PepsiCo, which deliver training to smallholder sugarcane producers in both India and Thailand. But Bonsucro's project work also extends beyond direct training with farming communities. Bonsucro is partnering with the Earth Innovation Institute and Agroicone to align with Brazil's biofuel policy, Renovabio, to help decrease the country's greenhouse gas emissions. This strategy, in part, aims to increase the use of biofuels in Brazil's transportation matrix. 
Bonsucro's CEO, Danielle Morley, said: "We are partnering with other organisations to tackle the important issues of our times. Our latest Outcome Report shows that Bonsucro is making a valuable contribution towards a much more sustainable sugarcane sector and resilient value chains"
As a leading global standard in sustainability, Bonsucro is committed to working towards the Sustainable Development Goals and encourages its members to commit to continually improving their social, environmental and economic impact through their hard work and innovation.
Ends  
For more information  
Liz Foggitt
Communications Manager 
Liz@Bonsucro.com 
About Bonsucro
Bonsucro is a global multi-stakeholder non-profit organisation that exists to promote sustainable sugarcane production, processing and trade around the world. Bonsucro supports a community of over 500 members in over 40 countries, from all elements of the sugarcane supply chain, including, farmers, millers, traders, buyers and support organisations.
Bonsucro's vision is a sugarcane sector with thriving, sustainable producer communities and resilient, assured supply chains. Our mission is to ensure that responsible sugarcane production creates lasting value for the people, communities, businesses, economies and eco-systems in all cane-growing origins. Bonsucro's strategy builds a platform to accelerate change for the largest agricultural commodity in the world – sugarcane.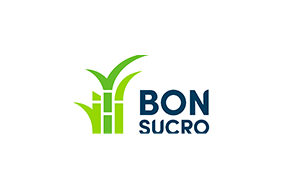 Bonsucro
Bonsucro
Bonsucro is the global sustainability platform for sugarcane, one of the world's most important crops. Its purpose is to collectively accelerate the sustainable production and uses of sugarcane - for farmers, millers, buyers, and end users. It convenes its members and other partners to address critical challenges in the sugarcane sector, and drive performance and impact through its system of sustainability standards for sugarcane.
Bonsucro works across all sugarcane products and derivatives – sugar, ethanol, molasses, and bagasse. It also works across both traditional and newer market sectors, from sugar and alcohol to biofuels and bioplastics.
Bonsucro manages a community of more than 280 members in over 50 countries from across the sugarcane supply chain, representing 27% of production and 20% of buyers – from farmers and millers to traders and end users.
More from Bonsucro