Published 05-18-20
Submitted by Comerica Bank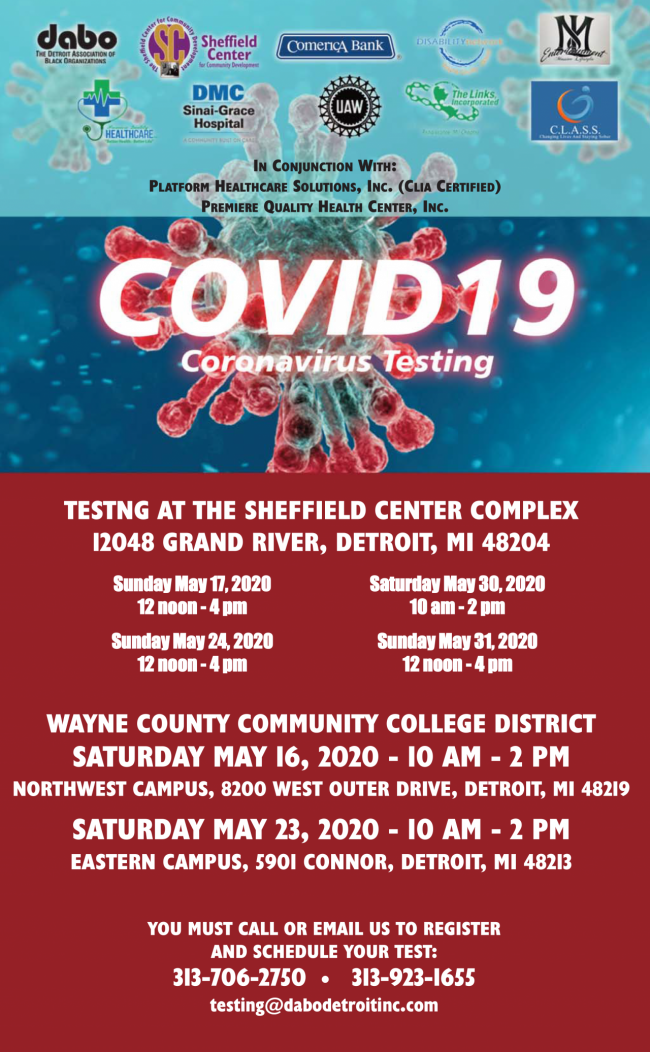 Supporting Detroit's neighborhoods as city residents continue to fight the COVID-19 global pandemic has become critical in the collective efforts to stay safe and slow the spread of the coronavirus.
For Detroit Association of Black Organizations (DABO), an organization since 1979 focused on uplifting, unifying and empowering Detroit's African American community, that means providing access to testing and contributing to the food security for families and individuals.
DABO has formed a network of partners, including Comerica Bank, to help battle and thwart the highly contagious and deadly coronavirus through free testing.
Premiere Quality Health Center will be administering the test on-site. While Platform Healthcare Solutions, a CLIA certified lab, will provide laboratory testing services.
"I recovered from COVID-19 and I made it my mission to help others get tested and know their status," said DABO Executive Director, Rev. Horace Sheffield, III. "Unfortunately, access to testing in our community has been little to none. That's why DABO, Premiere Quality Health Center and Platform Healthcare Solutions have partnered to provide our friends and family access to COVID-19 testing."
Comerica's contribution continues the bank's lengthy partnership that dates back to DABO's original founding over 40 years ago.
"These initiatives are a continuation of our longstanding support for DABO. For example, their offices are housed in a former banking center that Comerica donated to the organization many years ago," said Michael Cheatham, Comerica Bank Vice President, Michigan Corporate Contributions & S.E. Michigan External Affairs Market Manager.
"DABO has proven to be a strong advocate for the community, and we are proud to stand with them in their efforts to address the COVID-19 pandemic."
COVID-19 testing, first launched at the end of April, is not the only service DABO currently offers at its Grand River location that supports Detroiters who may be struggling. DABO also provides access to frozen food during its daily food distribution that occurs at the Sheffield Center (12048 Grand River) Monday-Saturday from 10 a.m.-Noon.
COVID-19 TESTING REGISTRATION
Registration prior to the testing date is required. However, a prior visit to a healthcare provider isn't necessary. Registration can be done by calling (313) 706-2750 or (313) 923-1655. Individuals can also register via email at testing@dabodetroitinc.com.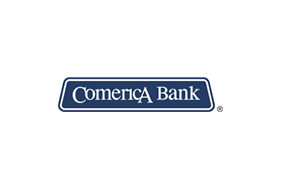 Comerica Bank
Comerica Bank
Comerica Incorporated (NYSE: CMA) is a financial services company headquartered in Dallas, Texas, and strategically aligned by three business segments: The Commercial Bank, The Retail Bank, and Wealth Management. Comerica focuses on relationships, and helping people and businesses be successful. In addition to Texas, Comerica Bank locations can be found in Arizona, California, Florida and Michigan, with select businesses operating in several other states, as well as in Canada and Mexico. 
More from Comerica Bank