Published 05-08-20
Submitted by FedEx Corporation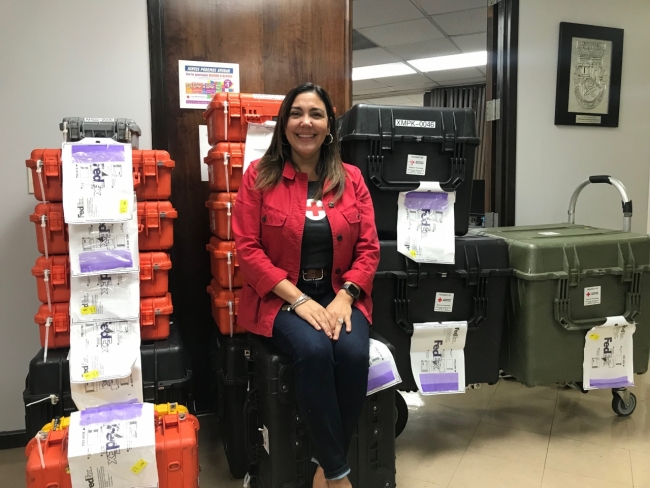 Pictured in the photo accompanying this post is American Red Cross Regional Executive Lee Feliciano in Puerto Rico. Lee is surrounded by communications and IT equipment, delivered by FedEx through donated shipping services provided year-round. The equipment pictured was used by the Red Cross in their relief response to the earthquakes earlier this year.
For many years FedEx has provided donated shipping services to the Red Cross to help transport various items including communications and IT equipment in preparation for and in response to disasters.
Sometimes the Red Cross knows in advance an area that will be impacted by an impending disaster such as the area where a hurricane will make landfall or where flood waters are anticipated in a specific area. In these instances, they are able to establish a command center ahead of the event. They then use the sophisticated equipment delivered to the center to maintain contact with their staff and volunteers in an affected area and to help manage their response.
In the case of the earthquakes and aftershocks hitting Puerto Rico, there was no advance notice. However, FedEx was able to reliably and quickly deliver their equipment to help enable their relief efforts after the disaster hit.
In the case of the coronavirus pandemic, Red Cross is using their in-kind shipping account with FedEx to maintain a sufficient supply of blood products for patients nationwide, whenever and wherever it is needed most.
For more than 25 years, as a charitable supporter, FedEx has helped Red Cross deliver relief in response to earthquakes, hurricanes, tornadoes, fires, floods - and now, a pandemic. We admire and respect Lee Feliciano and her team for their relief work in Puerto Rico, and we deeply appreciate the work that Red Cross staff and their countless volunteers are doing in response to the pandemic.
From quakes to the coronavirus, Red Cross delivers relief, with a little help from FedEx.
About FedEx Corp.
FedEx Corp. (NYSE: FDX) provides customers and businesses worldwide with a broad portfolio of transportation, e-commerce and business services. With annual revenues of $70 billion, the company offers integrated business solutions through operating companies competing collectively and managed collaboratively, under the respected FedEx brand. Consistently ranked among the world's most admired and trusted employers, FedEx inspires its more than 475,000 team members to remain focused on safety, the highest ethical and professional standards and the needs of their customers and communities. To learn more about how FedEx connects people and possibilities around the world, please visit about.fedex.com and fedexcares.com.
***Image published with the permission of the American Red Cross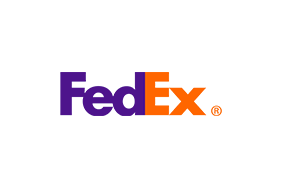 FedEx Corporation
FedEx Corporation
At FedEx, we recognize that our impact is greater than the services we provide. We are committed to being a great place to work, a thoughtful steward of the environment and a caring citizen in the communities where we live and work. We are passionate about sustainably connecting people and places and improving the quality of life around the world.
More from FedEx Corporation