Published 05-07-20
Submitted by Benevity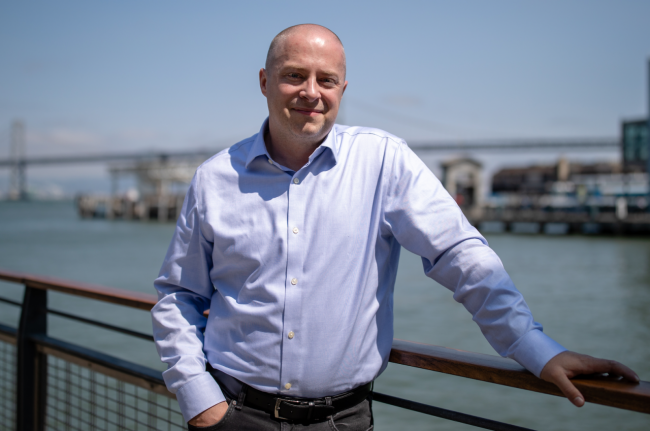 Benevity, Inc., the leading global provider of corporate social responsibility and employee engagement software, today announced that Steven Woods will be joining the executive team as Chief Technology Officer, effective June 1, 2020. Steven will be based in Toronto leading a technology team of more than 200 development, product management, analytics and enterprise platform professionals that spans Benevity's Calgary, Victoria and Toronto offices.
Passionate about innovation, SaaS and machine learning, Steven brings over 20 years of executive experience in developing proven ideas into mass-market products that can be delivered at scale. As co-founder and CTO at Eloqua, a leading marketing automation platform, Steven led the technology operations for 14 years as the company grew to more than $100 million in annual revenue, an IPO on the NASDAQ and its ultimate acquisition by Oracle.
As the author of a book called "Digital Body Language", Steven's understanding and deciphering of online user intention will help advance Benevity's suite of consumer solutions as well as drive greater success in its existing client base of more than 600 companies who use Benevity to power their corporate purpose programs related to employee engagement and community investment. Most recently, his six-plus years as co-founder and CTO at Nudge.ai, an autonomous deal intelligence layer for CRM, will be key to Benevity's ability to serve personalized content and experiences to its users, leading to better business and social outcomes for Benevity's corporate clients.
"We are excited to welcome Steven to the Benevity executive team," said Bryan de Lottinville, Benevity Founder and CEO. "Steve is a seasoned CTO who is not only a brilliant technologist but has also managed successfully through the growth and maturation stages of SaaS companies that will be valuable to Benevity as we continue to scale and innovate our market-leading products and technology. "
"I am delighted at the opportunity to join Benevity and quite literally put my passion, skills and experience to good use serving humanity," said Steven Woods. "Over the past few years, it's been made abundantly clear why companies should be prioritizing purpose alongside profit. As this concept mainstreams, I look forward to contributing my skills in helping Benevity continue to drive market leadership and growth, while helping the company realize its moonshot of 'infusing a culture of Goodness into the world.'"
Benevity's announcement of a new CTO is the latest in a series of senior technology hires, including VP Engineering John Mortimer who joined the team September 2019 and VP Product Grant Bryce who started November 2019. Interim CTO Jason Becker – who ably occupied the role for several months during the search - will be staying on with the company to fulfill his role as VP Architecture.
In October 2019, Benevity announced $40M in Series C Funding from General Atlantic and JMI Equity to accelerate the company's ability to bring increased scale, automation, integration and efficiency to the corporate purpose sector.
About Benevity
Benevity, Inc., a certified B Corporation, is the global leader in corporate social responsibility and employee engagement software, including online giving, matching, volunteering, community investment and purpose driven actions. A finalist in Fast Company's 2020 World Changing Ideas Awards, many of the world's most iconic brands rely on Benevity's award-winning cloud solutions to power corporate "Goodness" programs that attract, retain and engage today's diverse workforce by connecting people to the causes that matter to them. With software that is available in 17 languages, to an employee base of 12 million users around the world, Benevity has processed more than 4 billion dollars in donations and 23 million hours of volunteering time and awarded 974,000 grants to 230,000 charities worldwide.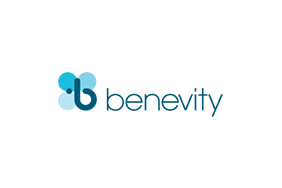 Benevity
Benevity
Benevity's microdonation software is the engine for socially responsible businesses to engage their customers, employees and others (such as their supply chain or advertisers) in optional charitable giving. Benevity lets companies embed user-directed, tax-receiptable donations and corporate matching programs into their existing transaction environments, using their own brands and systems. Benevity makes it easy for companies to build authentic and impactful cause marketing, workplace giving and other social responsibility initiatives that increase engagement, brand differentiation and return on investment, while tying directly to business activities that drive the company's bottom line. Benevity's goal is to help build user-driven giving opportunities into all types of existing online interactions to involve customers and employees in giving to causes they care about; building greater loyalty, differentiation and customer and employee stickiness. Benevity wants to help companies and their customers, employees and partners turn "feel good" into real good, and change the landscape of philanthropy in the process.
More from Benevity