Published 05-06-20
Submitted by The Hershey Company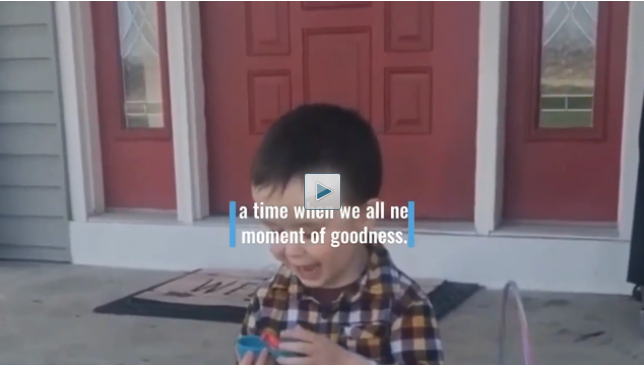 Click here to watch video
Originally published by Hershey
As the global Coronavirus (COVID-19) pandemic continues, relief and response efforts are developing rapidly, with governments, companies and foundations all lining up to support families in communities in need.
Supporting our communities in difficult times is an important part of our legacy. Our founder Milton Hershey's actions through pivotal moments in our history – whether creating jobs during the Great Depression, or creating ration bars for the U.S. Army during World War II – were grounded in his belief that people are better, together.
And that spirit continues to guide us today. We take great pride in ensuring that our brands can be there for our consumers and communities when physical connection is limited is a responsibility we take seriously. And it's the remarkable employees and their spirit of togetherness at the heart of this company that allow us to achieve that purpose.
Caring for Our Communities
To date, The Hershey Company has committed millions of dollars in cash, product donations, technical expertise and resources to support COVID-19 response efforts around the world.
Providing Basic Human Needs
In the US, supporting community safety net and basic needs organizations and have temporarily expanded our product donation efforts to include hospitals and health care organizations.
Cash donations thus far have been made to COVID-19 response funds at organizations including United Way Worldwide, Feeding America, the Center for Disaster Philanthropy, as well as multiple local United Ways and food banks in communities where we operate.
Caring for the Caregivers
Across the country, healthcare workers are sacrificing to care for others. To lift their spirits and offer our thanks, we have donated large shipments of Hershey products to more than 40 hospitals in communities where we operate and areas heavily impacted by the virus. We are also donating product for New York City health care workers via the #FoundersGive initiative.
At home, we are collaborating closely with the Penn State Health Milton S. Hershey Medical Center. We have converted a local warehouse into a temporary logistics space for the expanded supply chain operations of all Penn State Health locations while lending staff expertise from across our enterprise to collaborate on other critical projects as needed. We have also donated a variety of personal protective equipment such as masks, gloves and hand sanitizer stations and refills.
Supporting Communities Around the World
Globally, Hershey continues to make a range of donations of cash and product to support COVID-19 response efforts in key markets, including China, India, Brazil and Malaysia. We are also working closely with our fellow cocoa industry partners to support response efforts in cocoa communities in West Africa. 
Together, the major cocoa and chocolate companies have donated hundreds of millions of dollars to deliver COVID education and protection activities. These donations were coordinated with governments and international relief agencies to ensure that assistance is aligned with emergency response plans and appropriately delivered.
An Essential Part of the Food Supply
Through this crisis, Hershey has operated with a high degree of sensitivity to the impact on our workforce. We have moved swiftly to put increased health and safety measures in place for all employees – with work from home for many, and increased safety protocols and social distancing measures, including flexible and altered work schedules, for our manufacturing and retail teams.
As an essential part of the food supply chain, we take great pride in how we're able to implement worker safety measures and honor our commitment to keeping shelves stocked with the products consumers love. Continuing to operate safely impacts more than consumers, though. It positively impacts our global network of customers, partners and suppliers across the value chain.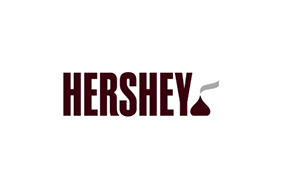 The Hershey Company
The Hershey Company
 An American multinational company and one of the largest chocolate manufacturers in the world.
More from The Hershey Company