Published 05-05-20
Submitted by NRG Energy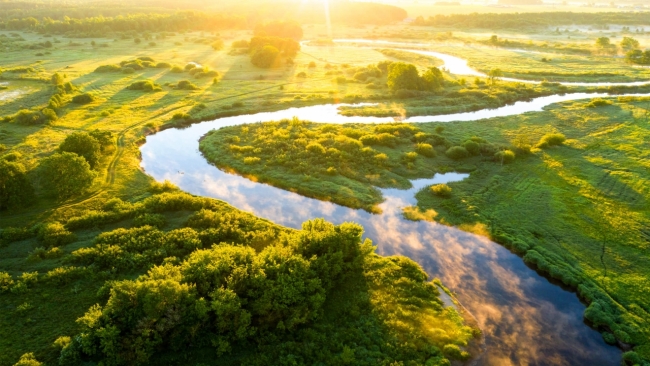 Our recognition as a leader in environmental stewardship by CDP brings us great honor.  Achieving an A- rating in Climate Change, Water Security, and Supplier Engagement, this designation affirms that our continued dedication to our sustainability program is signaling change across our sector and places NRG at the forefront of what is possible for our industry.
Why is this recognition so critical? CDP is a global non-profit organization that drives companies and cities to measure and understand their environmental impact through disclosure and environmental action. The result is a database of information used by investors worldwide to drive movement towards a more sustainable economy. In 2020, 515 investors with $106 trillion in assets and 147+ large purchasers with over $4 trillion in procurement spend requested thousands of companies to disclose their environmental data through CDP.¹ More than 8,400 companies reported environmental data to CDP in 2019, making it the largest corporate environmental disclosure project in the world.²
"Acknowledgment of our efforts is an important measure and benchmark of our current initiatives' success as we enter our next phase of climate action both internally and across our industry." said Laurel Peacock, Director of Sustainability at NRG.  "Transparency is a critical component in creating action toward a sustainable economy and CDP plays an important role in communicating our progress to key stakeholders."
We view sustainability as a lens through which we ensure long-term value creation for all of our stakeholders. To accomplish this, we have developed five pillars to serve as the framework for embedding corporate sustainability into each facet of our organization—Business, Operations, Customers, Suppliers, and Workplace. This structure ensures that we work across the organization to manage key environmental, social, and governance issues. Some initiatives that were integral to our receiving the CDP leadership designation include:
Reducing absolute GHG emissions—41% since 2014

Reevaluating and recalibrating our science-based targets—50% reduction by 2025, net-zero by 2050

Integrating governing practices to oversee collective actions—board oversight through the Governance and Nominating Committee since 2016
This is the second consecutive year for NRG to be designated as a leader in climate change. Our score makes us one of the top twenty-two companies in the Electric Utilities sector globally, and one of the top six companies in the North American Electric Utilities sector. Our water security ranking also places us at the top of the Electric Utilities sector, making us one of the ten highest-ranked companies in the sector globally and one of four in the North American sector.³
We are also pleased with the acknowledgment from CDP for our leadership in Supplier Engagement. This recognition is based on our engagement with our suppliers regarding climate risk, and their adoption of best practices—placing us in the top 23% in our sector.⁴ Some of our supply chain initiatives include enhancing the ways we select suppliers, developing strong manufacturing standards and internal policies, and promoting environmental disclosure practices for those we do business with. The importance we place on supply chain transparency has also led us to pursue external collaboration with other companies in our sector. We are proud to be a founding member of the Natural Gas Supply Collaborative (NGSC), a voluntary collaborative of natural gas purchasers promoting increased transparency through voluntary reporting by natural gas producers.
Achieving leadership designation in these three CDP categories reaffirms for us the value and effectiveness of managing climate change through information transparency.  We see CDP as complementary to other disclosure frameworks and standards we follow, including the Sustainability Accounting Standards Board (SASB), Global Reporting Initiative (GRI), and the Task Force for Climate-related Financial Disclosures (TCFD).
It is with the help of CDP's evaluation, the guidance of our partnerships, and our continued commitment to climate action that we have achieved this leadership designation. With confidence and passion, we will continue to do our part to achieve a clean energy future for us all.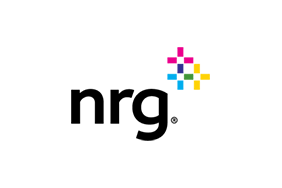 NRG Energy
NRG Energy
NRG is the leading integrated power company in the U.S., built on the strength of the nation's largest and most diverse competitive electric generation portfolio and leading retail electricity platform. A Fortune 200 company, NRG creates value through best in class operations, reliable and efficient electric generation, and a retail platform serving residential and commercial businesses. Working with electricity customers, large and small, we continually innovate, embrace and implement sustainable solutions for producing and managing energy. We aim to be pioneers in developing smarter energy choices and delivering exceptional service as our retail electricity providers serve almost 3 million residential and commercial customers throughout the country.
More from NRG Energy