Published 05-05-20
Submitted by PayPal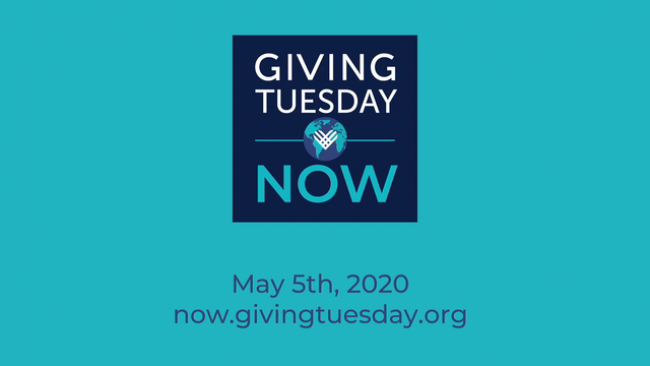 The Coronavirus pandemic has had an impact on people, businesses, and charities around the world, from individuals caring for sick family members, to hospital workers on the front lines, to local small businesses struggling to stay afloat. We're experiencing unprecedented disruption to every facet of life during these uncertain times.  
In the face of many hardships, the outpouring of grassroots generosity and giving from around the world has been truly inspiring. We are seeing acts of kindness across our platform and throughout our community of employees, partners, and customers.    
The pandemic has demonstrated the need for collaboration and leadership across industries, geographies, and sectors. At PayPal we're working to do our part to support the needs of our employees, we've leveraged our platform to enable relief for our small business customers, assisted governments in providing needed small business loans and stimulus payments, and we've enabled global giving and made contributions to relief efforts on the front lines of the pandemic. We're also working with businesses and organizations who are raising relief funds in new ways, including Live Nation's Crew Nation fundraising campaign and Spotify's Artist Fundraising Pick.
Today, we're continuing our support for COVID-19 relief by joining with partners and organizations around the world to amplify and support #GivingTuesdayNow on May 5th, a new global day of giving and unity.
At a time when we are all navigating the disruption and impact of the pandemic, acts of generosity and kindness are bringing people of all races, faiths, and political views closer together across the globe. Even as we practice physical distancing, this generosity brings us closer together.
In this spirit of generosity, whether you need help or want to help, we're working to provide ways to show your support for COVID-19 relief, and join the global effort on May 5th for #GivingTuesdayNow. 
Donate to COVID-19 Relief Efforts: 
Together with PayPal Giving Fund, PayPal has launched COVID-19 fundraising campaigns in 12 markets (and growing) to support organizations educating the public, preventing new infections, and assisting with recovery. Customers can donate here or in the PayPal app today. PayPal covers all processing costs, ensuring that 100% of your donation will support charities providing relief and recovery efforts. 
Donate Credit Card Rewards to Give Back: 
New research commissioned by PayPal has revealed that nearly half of Americans enrolled in a credit card rewards program (49%) say they are likely to donate to a charitable cause during the pandemic.1 #GivingTuesdayNow is a prime opportunity for people looking to give back in a new and unique way by using credit card rewards.  
To enable more people to give back on #GivingTuesdayNow, PayPal has expanded its Pay with Rewards feature enabling customers to use their credit card rewards points to donate to support the causes they care about most, including COVID-19 relief efforts. Customers with eligible credit cards from American Express, Citi, and Discover will be able to donate their rewards to support any charity enrolled with PayPal Giving Fund through the PayPal checkout flow – with their points balance converted to the equivalent dollar donation amount automatically. To donate your rewards points to COVID-19 relief efforts, you can head to PayPal's COVID-19 fundraising campaign, or head to PayPal Giving Fund to find other charities to support. To find out more about Pay With Rewards, click here. 
How it works: 
Add a participating card to your account with PayPal. If you already have eligible cards linked to your account, make sure your rewards are linked. 

Head to PayPal Giving Fund or a PayPal Giving Fund campaign, like the COVID-19 Fundraiser, and select a charity to support.  

When you're ready to make your donation, select your preferred rewards program and use your points to complete the transaction.
Giving doesn't have to cost money: Volunteer virtually with the Cherie Blair Foundation for Women  
PayPal is also partnering with the Cherie Blair Foundation for Women, which enables virtual mentoring sessions for women entrepreneurs around the world. Learn more about donating your time and making a difference in the lives of people especially hard hit by the pandemic. 
Give at Checkout: Make a small donation while shopping online
With online shopping increasing while shelter-in-place orders are in effect, you can integrate giving into your everyday shopping. Look for the option to donate $1 at checkout when your check out with PayPal, adding a small donation to make a big difference – people have already donated over $350k at checkout to support COVID-19 relief efforts, with more than 2 million individual donations in 2019. You can set your favorite charity in your PayPal profile to confirm the charity that you'll see, or PayPal will suggest a charity supporting COVID-19 relief efforts during this time.  
Collect Money for Those in Need
If you'd like to collect money to buy groceries for high-risk populations, or to pay bills for someone struggling to make ends meet you can create a personalized PayPal.Me link. Sharing the link will help others know it's you they're paying, so you can easily gather and distribute funds to those in need*.
*Sending and receiving funds requires an account with PayPal   
For Nonprofits: Activate your donor base on May 5th
If you are a nonprofit looking to join the #GivingTuesdayNow movement, visit their website for resources to get started. And if you're not set up to receive donations online, click here.
For Small Businesses
Visit this online hub to learn more about how PayPal is supporting small businesses during this time, and click here to apply for the Paycheck Protection Program.   
Ideas for Large Businesses: Partner Fundraising & Payouts
As companies seek new ways to engage with customers and support relief efforts, PayPal is actively partnering with them to enable innovative giving opportunities for their customers. Our Partner Fundraising Platform enables businesses to integrate giving into their sites and offers consumers opportunities to support the organizations they choose across the internet and on PayPal's website and app.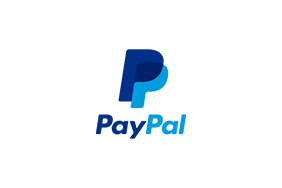 PayPal