Published 04-30-20
Submitted by CNH Industrial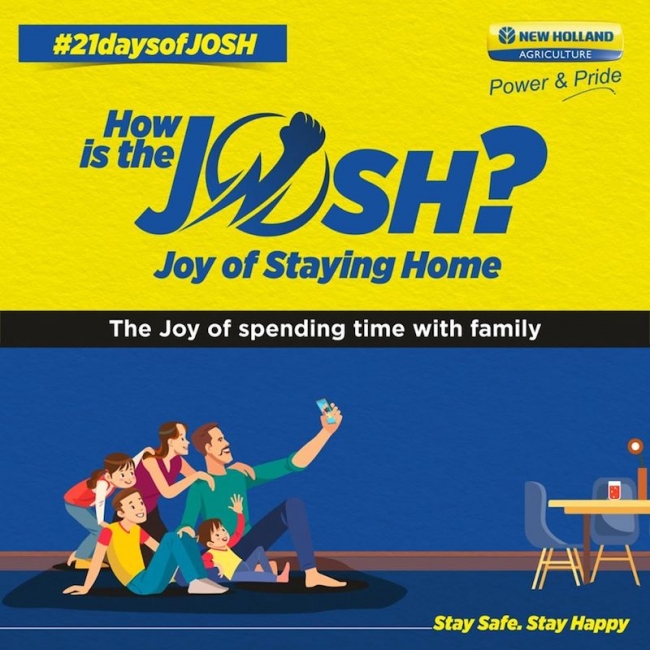 New Holland Agriculture has initiated a Joy of Staying at home campaign, to support rural communities in India during the COVID-19 pandemic.
With over 29,000 confirmed cases and an ongoing lockdown, India is not the most talked about nation when it comes to the devastating effects brought forth by the COVID-19 pandemic, however it is suffering the same effects as many others.
Numerous farming areas are in red zones and already impoverished communities are having to go without work and wages. In order to lend a helping hand during this time as a leading provider of agricultural and construction equipment in the country, CNH Industrial brands New Holland Agriculture and CASE Construction Equipment have extended warranty periods on machines. They have also been reaching out to customers through social media and via their dealer network to support communities.
Through the New Holland #21daysofJOSH (Joy of Staying Home) and CASE #Pauseitivity2.0 the brands have been providing uplifting daily suggestions to their follower bases on how to make the most of this moment and how to prevent the spread of the virus.
Through their channel partners, mainly dealers, the brands have been supporting those in need with food donations and machine maintenance. Examples include the Geo Infrabuild Indore & Sanghi Infraequipment Bhopal dealer group, which has reached out to those in need in their local communities - daily wagers, hostel students, migrant labours, patients in need of medicines and poor families across the region of Madhya Pradesh in central India, to distribute essential food stuffs and medicine. In order to make this as efficient as possible, the dealer group partnered with local shops in over 25 districts, digitally transferring money to them to enable these 'purchases'.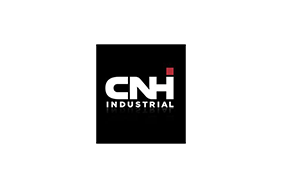 CNH Industrial
CNH Industrial
About CNH Industrial
CNH Industrial is a world-class equipment and services company that sustainably advances the noble work of agriculture and construction workers. The Company provides the strategic direction, R&D capabilities, and investments that enable the success of its five core Brands: Case IH, New Holland Agriculture and STEYR, supplying 360° agriculture applications from machines to implements and the digital technologies that enhance them; and CASE and New Holland Construction Equipment delivering a full lineup of construction products that make the industry more productive. Across a history spanning over two centuries, CNH Industrial has always been a pioneer in its sectors and continues to passionately innovate and drive customer efficiency and success. As a truly global company, CNH Industrial's 35,000+ employees form part of a diverse and inclusive workplace, focused on empowering customers to grow, and build, a better world.
Sustainability at CNH Industrial
CNH Industrial has a proactive approach to sustainability, which is in tune with global changes. We have set long-term targets to align with the United Nation's Sustainable Development Goals and we are driven to ensure that our footprint is sustainable, and one that leaves a positive and lasting impression. Furthermore, CNH Industrial is a recognized as a sustainability leader in its field, having maintained a top position in the Machinery and Electrical Equipment segment of the Dow Jones Sustainability Indices (DJSI), World and Europe, for eleven consecutive years, as well as being admitted to range of sustainability indices.
More from CNH Industrial