Published 04-30-20
Submitted by onsemi
Diversity and Inclusion is a key part of our DNA at ON Semiconductor. We work on a daily basis to provide our employees with a safe, respectful and inclusive environment where each of our unique attributes, abilities and personalities can thrive. From working with our partners at Fairygodboss and DiversityComm to being listed on the Bloomberg Gender Equality Index, our employees are the focus of all of our efforts.
In the month of April, we celebrate diversity by organizing and hosting global gatherings highlighting our employees and their cultures. This includes learning more about global games, customs, entertainment and cuisine. While we do these special activities every April, we are not limited to these 30 days as the only time we can look for and promote the diversity within our lives and communities.
Now, more than ever, we live in a world with endless opportunities and resources to learn about the cultures and people around us. Take advantage of learning about other cultures and customs, as we all are dealing with a global pandemic putting a different focus on the importance of understanding all cultures and people while taking advantage of opportunities and resources to connect us and learn from one another.
During this season of social distancing, see below for a list of virtual or in-home activities that can help you start your diversity celebration!
Seek to understand! Take the initiative to learn about other cultures and people groups. Even those of us who work in the diversity and inclusion field have more to learn. It is our responsibility to learn about other cultures and what makes them unique. We have to learn how to be an ally and check our social privilege before we can help others. If you do not know how to define, understand or talk about privilege, I suggest reading this article from GlobalCitizen.Org. Additionally, I have found that TEDTalks are a great resource as many of these short videos are powerful, impactful stories and have follow-up readings to enhance your learning. I suggest starting with "The career advice you probably didn't get" by Susan Colantuono to learn more about the missing 33% of your business education.

Check Social Media! Look up #diversitymonth on your favorite social media channel and see what people are posting. Note, while you might not always agree with the content the goal is to try to understand where someone is coming from.

Watch a documentary! Documentaries are an excellent source of information and can range from the food industry to fashion to history and so much more. Documentaries can help with our personal education and professional development. I suggest watching The Out List (2013) to learn more about the LGBTQ+ community.

Take an online course! Look to your company's learning and development department to see which resources are available to you. LinkedIn Learning, amongst many other resources, offers free online courses about unconscious bias, diversity and inclusion.

Try a new recipe! A huge portion of any culture is food and drink. While you are learning about different cultures, take the time to try a recipe from a culture you are learning about to get a taste for it. For example, you can learn more about Spanish cuisine by visiting one of the online exhibits from the Real Academia de Gastronomía in Madrid, Spain.

Read a book! Books are a simple way to explore the world. To learn more about aging in America, check out Disrupt Aging: A Bold New Path to Living Your Best Life at Every Age by Jo Ann Jenkins. Look for virtual memberships to your local library to gain access to their catalogs of international books, movies and more.

Visit the Google Art and Culture site! Google has provided some amazing resources to explore the art of the world! You can learn more about Frida Kahlo's self-portraits, visit Ipanema Beach in Rio de Janeiro, Brazil, take a tour of the National Gallery in London, England or the Smithsonian National Museum of African American History and Culture in Washington D.C. One of my favorite museums, The J. Paul Getty Museum, is available to tour virtually providing insight into the life and times of many famous and diverse artists of all mediums. Search for virtual tours or information about your local museums to see what else you can learn about the artists around you.

Find a virtual run for a cause you care about! Reducing social stigmas and creating a sense of community is essential for diversity. Considering joining a virtual charity race that allows you to track your running and participation from anywhere in the world for a cause that matters to you! Visit sites like Gone for a Run or your local newspapers for other virtual charity run opportunities.

Spend time talking with loved ones about diversity! While having a discussion around diversity may be rough or awkward at first, do not be afraid to have these conversations. They can help alleviate social stigmas and provide an opportunity to understand your loved ones better. To start a discussion, watch a family movie about the importance of diversity and moving past our own biases. A recent example of this is the Walt Disney Studios hit, Zootopia (2016). Zootopia is a fantastic family film that shows the importance of diversity, understanding and inclusion of those who may differ from us in one way or another. Watching Zootopia as a family will allow you to start key discussions about how we treat one another and finding the value in every person. Another wonderful option is looking at the modern retelling of Norman Rockwell's Four Freedoms painting series and talking about the stories told within each reimagining.

Consider taking the Project Implicit Test! Part of a research study on unconscious bias, take this test to help you identify your implicit bias. We all have an unconscious and conscious bias. Learning where these biases lie will allow you to better navigate the world and open yourself up to new understanding and possibly new relationships with those around you.
Together, we can all take part in these activities, furthering our awareness and knowledge of diversity in our local communities and in the world. It is now up to you to take action! Visit the ON Semiconductor Diversity and Inclusion site to learn more.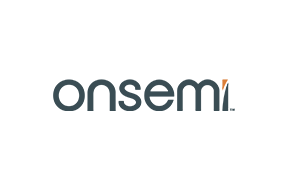 onsemi
onsemi
onsemi (Nasdaq: ON) is driving disruptive innovations to help build a better future. With a focus on automotive and industrial end-markets, the company is accelerating change in megatrends such as vehicle electrification and safety, sustainable energy grids, industrial automation and 5G and cloud infrastructure. With a highly differentiated and innovative product portfolio, onsemi creates intelligent power and sensing technologies that solve the world's most complex challenges and leads the way in creating a safer, cleaner and smarter world. Learn more about onsemi at www.onsemi.com.
Corporate Social Responsibility at onsemi: We believe in our people, culture and ability as good corporate citizens to address climate issues, sustainability and positively impact the communities where we work and live. Empowering the right people and partners creates long-term shared value to further our commitment to the triple bottom line of people, planet and profit. Since our first Corporate Social Responsibility (CSR) Statement of Commitment in 2008, our program has continually grown through innovation in our initiatives and strategic goals to deliver value to our stakeholders. Our philanthropic contributions, supporting nonprofits and educational institutions globally, and employee volunteer efforts target societal needs.
More from onsemi