Published 04-30-20
Submitted by Black & Veatch
Global food production is responsible for more than a quarter of global greenhouse gas emissions. Agriculture uses half the world's habitable land and consumes 70 percent of its freshwater withdrawals. To better address these challenges, Aleph Farms, an Israel-based a cultivated meat startup, recently announced that it is partnering with Black & Veatch's NextGen Ag team "to eliminate emissions associated with its meat production by 2025 and reach the same net-zero emissions across its entire supply chain by 2030."
The partnership will leverage Black & Veatch's expertise with sustainable production and process design to build a resilient, compliant and sustainable infrastructure for large-scale production, embracing foundational principles of circular economy and renewable energy.
"Our mission is to help bridge the gap between research and development, technology, engineering and commercialization," said Kim Lovan, Managing Director with Black & Veatch NextGen Ag. "We work with both emerging companies and established manufacturers to enable their vision and ultimately help them produce better food which will helps create a better planet for all of us."
"… food system resilience is at the core of Aleph Farms' vision and the key to building a better future for generations that follow," said Didier Toubia, co-founder and chief executive officer of Aleph Farms, stated in a company release. "We have to rethink the way we use our natural resources, but our sustainability approach encompasses not only aggressive environmental goals. It also targets social, nutritional and economic objectives."
***
Media Contact Information:
Melina Vissat | +1 303-256-4065 P | +1 617-595-8009 M | VissatM@BV.com
24-Hour Media Hotline | +1 866-496-9149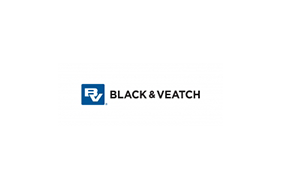 Black & Veatch
Black & Veatch
Black & Veatch is an employee-owned engineering, procurement, consulting and construction company with a more than 100-year track record of innovation in sustainable infrastructure. Since 1915, we have helped our clients improve the lives of people in over 100 countries through consulting, engineering, construction, operations and program management. Our revenues in 2018 were US$3.5 billion. Follow us on www.bv.com and in social media.
More from Black & Veatch