Published 04-30-20
Submitted by Shared Value Initiative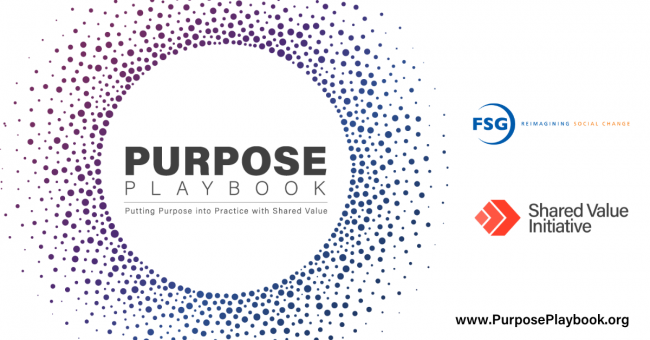 COVID-19 is one for the history books.
We're still learning all the lessons of this pandemic, but one seems very clear: the system (financial, healthcare, education, employment, social, legal, political) is interconnected and so are its weaknesses. What started as a health crisis quickly evolved into a near shutdown of the global economy. Furloughs became layoffs and millions of families who lost their income (and sometimes their health insurance) now struggle to make mortgage and rent payments and buy food.  It's becoming clear that this pandemic and our response to it is deepening social inequities that fall across racial, gender, and class divides. For example, it's easier to shelter-in-place if you have a comfortable home, a job you can perform remotely, reliable Wi-Fi, and a place to video conference undisturbed. Workers who are faced with the choice of losing their job or putting their health at risk by going to work don't seem to have a fair choice or a fair chance.
Like individuals and families, companies large and small are confronting deep uncertainty, if not their own crisis, as they try to understand what the aftermath of COVID-19 will mean for their employees, customers, and communities. While it is heartening to see how the private sector has stepped up with donations of cash, products, manufacturing, personnel, and the sharing of intellectual capital during this pandemic, we believe their more significant contribution is yet to come. As companies began to plan their recovery in this altered economic landscape, the enlightened will seek opportunities to reimagine the fragile system we witnessed nearly collapse on itself. These companies will do it with a long-term view toward engineering a system that is made more resilient by strengthening all its stakeholders.
But how can companies strengthen their stakeholders?  We believe the answer is to embrace purpose.
In late 2018, we started working on a roadmap for companies on their journey to becoming purpose-led. Throughout 2019, we tested and refined the guide, which we call the Purpose Playbook, with business leaders. Based on the positive response and the current need, we're sharing the Purpose Playbook with the public here. The Playbook has benefited from two decades of insights that FSG has garnered from advising companies on purpose as well as 20 corporate advisors, many of whom are members of the Shared Value Initiative.  The Playbook introduces nine key practices, describes what "good" looks like for each practice, and provides company leaders action steps, examples and relevant resources to bring a company's purpose to life and deliver impact.
Core to the Playbook is a concept that shared value is the most powerful way to deliver on the potential of a company's purpose. Through shared value, companies can leverage their core business to build more resilient and sustained investment in society while creating distinction, competitive advantage, and sustainable growth for their company. While there are many practices that contribute to a company being purpose-led, not enough companies have seriously explored how purpose can be integrated into their core business strategy.
Becoming a purpose-driven company starts with a mindset shift and a recognition that society must be resilient in order for business to be resilient. Business needs to be invested in the well-being of society—its employees, customers, suppliers, communities—and not just during times of crisis.
Companies have started to make progress toward this shift in mindset. In August 2019, the U.S. Business Roundtable put forth a new Statement on the Purpose of a Corporation, which expresses a "fundamental commitment to all of our stakeholders," not just shareholders. In January, the World Economic Forum followed suit with the Davos Manifesto 2020 which states with its first sentence, "The purpose of a company is to engage all its stakeholders in shared and sustained value creation."
We applaud these declarations, but we also know that in order for this change to materialize, it needs to move from words to action. The current pandemic underscores in a dramatic way the need for a full adoption of this new sense of purpose and the rapid acceleration of its implementation into core business practices. The Purpose Playbook is here to help companies make that pivot.
While we still have many lessons to uncover from the crisis created by COVID-19, one lesson that company leaders need to accept is that we cannot rebuild the system in the way it was and hope for a different outcome in the next global crisis. We must use this crisis as a wake-up call and make a pivot, and urgently use our imagination, resources, and business models to create a more resilient tomorrow for all stakeholders because next time, it may be too late.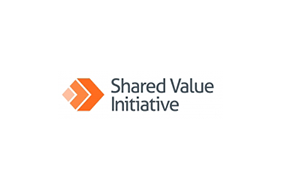 Shared Value Initiative
Shared Value Initiative
Guided by FSG and a global network of funders, the Shared Value Initiative was created in 2012 to drive the adoption and implementation of shared value strategies by organizations around the world. FSG is a nonprofit strategy consulting firm co-founded in 1999 by Mark Kramer and Michael E. Porter, authors of "Creating Shared Value" (Harvard Business Review; 2011). Join our global community of practice at www.sharedvalue.org.
More from Shared Value Initiative