Published 04-29-20
Submitted by Common Impact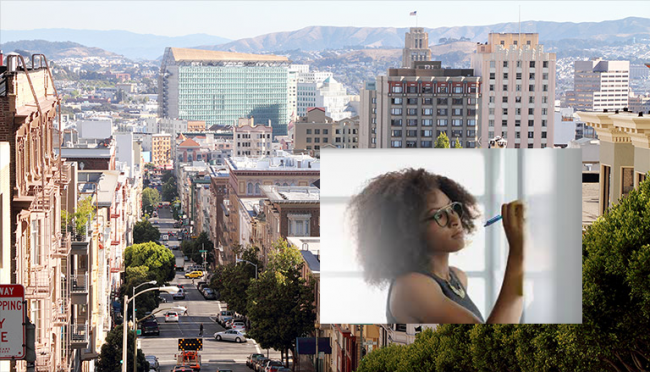 The Coronavirus pandemic is not stopping people from volunteering. You don't always have to be physically present to do some good, but there are some things to consider before starting a virtual volunteering project.
In March 2020, as the pandemic was starting to have an increasingly disruptive effect on life in the US, S&P Global employees were volunteering their skills with the San Francisco nonprofit Renaissance Entrepreneurship Center (REC) to mark International Women's Day.
REC empowers under-served individuals facing systemic challenges, including women entrepreneurs, to start businesses that bring jobs to the local economy. They provide support with everything from inception to business planning, access to capital and resources and ongoing assistance.
Like most nonprofits, REC relies on volunteers to help deliver their services. While they've established a few well-attended single day volunteer opportunities like business plan reviews and mentoring programs, REC needed to create deeper, longer-term relationships with their volunteers in order to scale their impact.
They were working with skilled volunteers from S&P Global on plans to improve their volunteer stewardship and cultivation activities when the rapidly evolving COVID-19 pandemic required the teams to quickly transition to a safer, remote format.
Common Impact, a nonprofit organization that specializes in connecting companies and nonprofits through skills-based volunteer projects, reconfigured the event into a virtual engagement via webcam and screen sharing, which allowed it to go on as scheduled with the same level of communication, collaboration and high-quality deliverables originally envisioned.
"It was eye-opening to hear about the positive impact and high-quality support that the REC provides for up-and-coming female entrepreneurs," said Regine Labog, one volunteer from S&P Global. "I'm grateful to work for an organization like S&P Global that takes such a proactive approach to giving back, and I definitely got just as much from the program as I gave. Thank you to Common Impact for serving as facilitator for the day and the REC for taking the time to share their challenges and mission with us."
"S&P Global is committed to creating a more inclusive economy," said Annette O'Hanlon, Chief Corporate Responsibility & Diversity Officer for S&P Global. "This partnership with REC provided a unique opportunity to boost the participation of women in the workforce, a pledge we've continued to promote as part of our #ChangePays campaign. We're proud of our efforts to help improve REC's volunteer engagement infrastructure and to increase the capabilities of entrepreneurial women."
Via a post-project survey, 100% of the team members responded that the project was a useful professional development opportunity that made them more inclined to recommend S&P Global as a great place to work. They also said it made a real difference for Renaissance Entrepreneurship Center.
Common Impact CEO Danielle Holly had some take-aways from the project to put into use for future virtual volunteer activities.
"We realize that with a virtual project, it's best to have extra volunteers on standby, since some people may not be able to make it or their technology may fail," said Holly.
"The situation can be especially challenging when one or more team members is working from home, especially right now with school out and life in general feeling so disrupted," she said. "We've also found that shorter sessions are better. It can be difficult to maintain focus over several hours when looking at a screen."
Common Impact also recommends considering additional tools for collaboration (Google Docs, polling tools, etc.).
"It's okay to be flexible and it's important to have fun," said Holly, who also underscored that an experienced facilitator is crucial to keeping things moving.
---
About S&P Global
S&P Global is the world's foremost provider of credit ratings, benchmarks and analytics in the global capital and commodity markets, offering deep data and insights on critical business factors including ESG. The Company's divisions include S&P Global Ratings, S&P Global Market Intelligence, S&P Dow Jones Indices and S&P Global Platts. S&P Global has approximately 23,000 employees in 35 countries. For more information visit www.spglobal.com.
About Renaissance Entrepreneurship Center
Over the past three decades, Renaissance has helped open more businesses than any other non-profit in the Bay Area. From inception to business planning, access to capital and resources and ongoing assistance that growing businesses require, Renaissance fuels community vitality by empowering under-served individuals to start businesses that bring jobs, character and sustainable economic health to the local economy. For more information, visit www.rencenter.org.
About Common Impact
Common Impact is a national nonprofit that works to build a society in which individuals and businesses invest their unique talents towards a shared purpose: strengthening the local communities in which we live and work. Founded in 2000, Common Impact has partnered with Fortune 500 companies and hundreds of the country's leading nonprofit organizations to create this transformational change through skills-based volunteering. Learn more about Common Impact's services, impact and clients.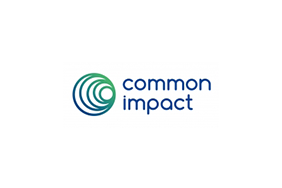 Common Impact
Common Impact
Common Impact is a nationally-recognized nonprofit that works to build a society in which individuals and businesses invest their unique talents toward a shared purpose: strengthening the local communities in which we live and work.
Common Impact breaks down barriers that exist between sectors and industries to create meaningful partnerships between companies, social sector organizations and the people that drive them.  The common purpose of these connections:  to deliver business value to each partner through innovations in community engagement, and to address deeply rooted and complex social challenges.
With a deep understanding of both mission-focused and business goals, Common Impact enables growing nonprofits to achieve even greater results in our communities; while simultaneously engaging corporate employees in dynamic and challenging opportunities that develop their skills and unlock successful, purpose-driven careers.
Since 2000, Common Impact has partnered with Fortune 500 companies and hundreds of the country's leading nonprofit organizations to create this transformational change. Learn more about Common Impact
More from Common Impact