Published 04-28-20
Submitted by CreateAthon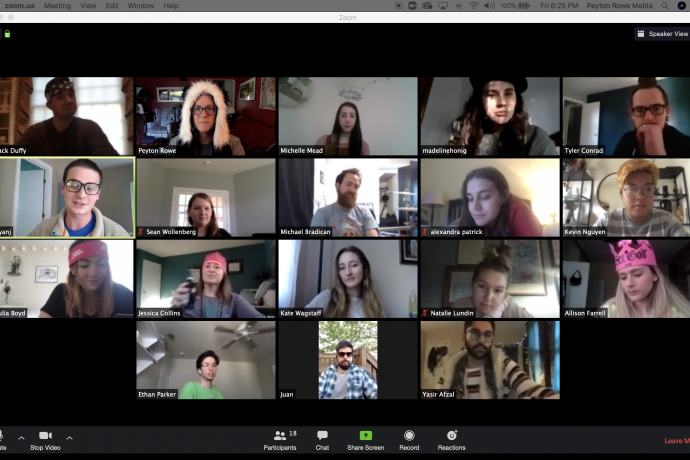 VCU students collaborate remotely in a creative blitz to benefit area nonprofits.
When the COVID-19 pandemic forced the Virginia Commonwealth University (VCU) Richard T. Robertson School of Media and Culture to cancel its annual CreateAthon@VCU event, students reimagined an alternative approach and held it virtually. CreateAthon is a 24-hour pro bono marathon during which marketing organizations and university students develop strategic and creative marketing deliverables for nonprofits supporting a wide range of missions. This first-ever virtual CreateAthon was VCU's 13th annual creative blitz for nonprofits.
In its 23nd year of service, CreateAthon has attracted more than 100 agencies, universities, professional organizations and corporate marketing departments as partners, and cumulatively served 1,600+ nonprofit organizations in the United States, Canada, Puerto Rico, United Kingdom and Romania; produced 3,800+ pro bono marketing projects; and delivered pro bono marketing and communications work valued at more than $25 million.
Originally scheduled for March 13, CreateAthon@VCU was canceled when VCU announced classes would go online due to COVID-19. Students choose to adapt the usual 24-hour CreateAthon format, then collaborated remotely to deliver creative products for area nonprofits beginning April 13. The nonprofit client list this year included: Latinos in Virginia Empowerment Center, OAR of Richmond, Paws Unleash Potential, Richmond Parkinson's Dance Project and Richmond Story House.
"This is what CreateAthon is truly about," said Teresa Coles, CreateAthon board chair and co-founder, and president/partner of Riggs Partners in Columbia, S.C. "The CreateAthon network works to harness collective creative talent for good – to give back to nonprofits by doing what we do best. When that's the mission, you can always find a way around challenges. We're so proud to have VCU students as a part of this service movement."
Peyton Rowe – VCU associate professor and director of undergraduate studies, CreateAthon board member and founder of CreateAthon@VCU – and assistant professor Jessica Collins helped the students develop two virtual models for this year's event: a jog or sprint. In the jog model, students worked 12 consecutive days at their own pace to deliver final products. Students choosing to sprint worked in three separate eight-hour sessions to create content for their selected nonprofits. They used videoconference platforms, like Slack, Zoom and Google Meet, and shared content via email to collaborate and present work remotely.
"This process forced our students to dig deep," said Rowe. "These are highly unusual times, and it made them pivot daily and learn to sell their work in a virtual setting. I consider these kids true pioneers, learning the lessons professionals in the industry are having to navigate and learn right now."
Senior CreateAthon@VCU student Heather Anderson said, "Seeing our clients' reactions and knowing we were delivering content that will help their organization was so impactful. We live in a crazy world right now, but CreateAthon kept me inspired and focused on my talents, something COVID-19 can never take away from me."
To learn more about the program, please visit www.createathon.org.
About Riggs Partners
Riggs Partners is a creative marketing consultancy that specializes in helping clients build Responsible Brands, aligning organizational health, business strategy and brand marketing. Riggs founded CreateAthon in 1998 as an innovative and scalable way to provide pro bono marketing services to nonprofit organizations. For more information, visit www.riggspartners.com.
# # #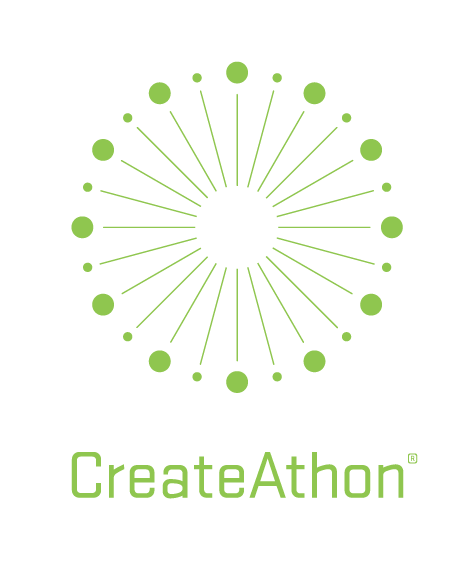 CreateAthon
CreateAthon
CreateAthon® is a 24-hour pro bono marketing event that delivers professional marcomm services to nonprofit organizations that could otherwise not afford them. The program was founded by Riggs Partners in 1998 as a single event and has grown into a national 501(c)3 nonprofit that has recruited more than 100 CreateAthon partner agencies, universities, professional trade organizations and corporate marketing departments into service, with volunteer teams that bring CreateAthon events to their respective markets. To date, the program has served nonprofits in the US, Canada, Puerto Rico and the UK, delivering more than $25 million in pro bono marketing services to the nonprofit sector. To learn more about becoming a CreateAthon partner, visit www.createathon.org.
More from CreateAthon