Published 04-27-20
Submitted by Gildan Activewear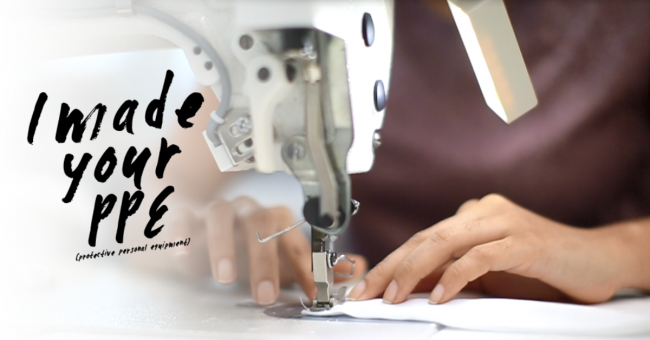 Every April, Fashion Revolution's annual #whomademyclothes campaign unites people and clothing companies through a global conversation about ethics and transparency in the fashion industry; but in the months leading to the 2020 campaign, the world was hit with unusual circumstances surrounding the spread of the COVID-19. While many were left struggling to navigate the turbulence of an almost complete global shut-down of business-as-usual, a remarkable turn-of-events was underway in the clothing industry: In a collective effort to support frontline healthcare workers amid their fight against the virus, many textile and clothing companies rose to the occasion by volunteering to produce personal protective equipment (PPE) in their factories.
Gildan, a four consecutive-year participant of the #whomademyclothes campaign, was one of those companies, and for this year's campaign, Gildan decided to take viewers behind-the-scenes of their PPE-production process as they spotlighted the efforts of the employees who made the decision to return to work and help lessen the global shortage of PPE. At the same time, viewers were also given an insider's glimpse at the company's PPE-manufacturing process, biosecurity protocol, and safety standards.
For companies like Gildan, Fashion Revolution's notable #whomademyclothes campaign became a catalyst to honour some of their workers in the wake of the COVID-19 crisis while highlighting the value of solidarity during times of hardship.
Revisit their campaign here.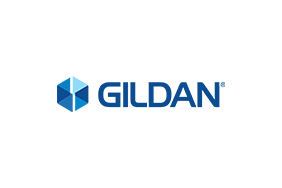 Gildan Activewear
Gildan Activewear
Gildan is a leading manufacturer of everyday basic apparel which markets its products in North America, Europe, Asia-Pacific and Latin America, under a diversified portfolio of Company-owned brands, including Gildan®, American Apparel®, Comfort Colors®, Gildan® Hammer™, Gold Toe®, Anvil®, Alstyle®, Secret®, Silks®, Kushyfoot®, Secret Silky®, Therapy Plus™, Peds® and MediPeds®, and under the Under Armour® brand through a sock licensing agreement providing exclusive distribution rights in the United States and Canada. Our product offering includes activewear, underwear, socks, hosiery and legwear products sold to a broad range of customers, including wholesale distributors, screenprinters or embellishers, as well as to retailers that sell to consumers through their physical stores and/or ecommerce platforms. In addition, we sell directly to consumers through our own direct-to-consumer platforms.
Gildan owns and operates vertically-integrated, large-scale manufacturing facilities which are primarily located in Central America, the Caribbean Basin, North America, and Bangladesh. With over 46,000 employees worldwide Gildan operates with a strong commitment to industry-leading labour and environmental practices throughout its supply chain in accordance with its comprehensive Genuine Responsibility® program embedded in the Company's long-term business strategy. 
More from Gildan Activewear