Published 04-27-20
Submitted by FedEx Corporation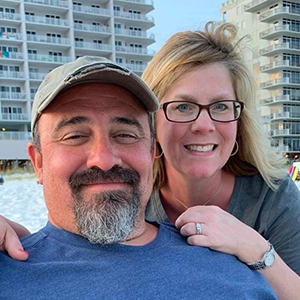 "I can build one of those things myself."
That's what went through Shawn Yarbro's head when his wife, a nurse, told him about the need at hospitals for something called an intubation box. It's a shield of sorts, for protecting healthcare workers from infection while performing the process of intubating a patient.
A high percentage of COVID-19 patients require this procedure in order to clear their airway so they can breathe. And it's a pretty risky process, exposing hospital staff to a risk of infection.
Shawn, a FedEx aircraft mechanic for 31 years, put his engineering skills to work, building an intubation box based on a video provided by Dr. Imad Omer, an infectious disease doctor in Memphis, Tennessee.
Joined by his son Logan (also an aircraft mechanic who just started with FedEx in the last month) he designed a process and built the first two intubation boxes in a single afternoon.
Shawn describes the process, "I'd been sent plans that involved using a million-dollar piece of equipment, which I don't quite have in my home shop. So, we went down to Home Depot, bought some Lexan—similar to plexiglass—and got to work."
After delivery to Baptist Memorial Hospital-Memphis, the box was used twice in the very first night.
Reports of the intubation boxes' effectiveness spread quickly. Shawn's daughter is a nurse at St. Jude Children's Research Hospital, so she took a box there. Yarbro has since been asked to make 20 more intubation boxes for other hospitals, including some for locations in neighboring Mississippi.
True to their FedEx spirit of continuous improvement, Shawn and Logan started looking for enhancements to their process. They quickly built intubation box 2.0 that has fewer pieces and is easier to keep clean, and version 3.0 is in the works.
"This is a tough time for our country. Everybody needs to band together and do what we can to help," Shawn said.
Read this story, and more about our coronavirus response, here.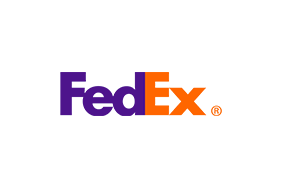 FedEx Corporation
FedEx Corporation
FedEx Corp. (NYSE: FDX) provides customers and businesses worldwide with a broad portfolio of transportation, e-commerce and business services. With annual revenue of $92 billion, the company offers integrated business solutions through operating companies competing collectively, operating collaboratively and innovating digitally under the respected FedEx brand. Consistently ranked among the world's most admired and trusted employers, FedEx inspires its 600,000 team members to remain focused on safety, the highest ethical and professional standards and the needs of their customers and communities. FedEx is committed to connecting people and possibilities around the world responsibly and resourcefully, with a goal to achieve carbon-neutral operations by 2040. To learn more, please visit about.fedex.com.
More from FedEx Corporation