Published 04-29-20
Submitted by The RightWay Foundation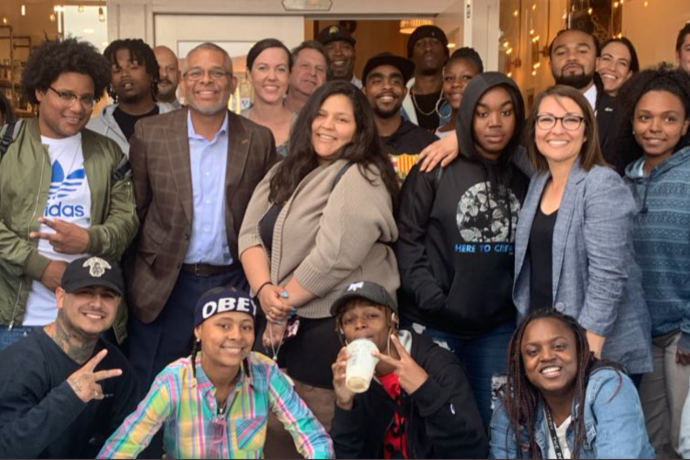 The economic fallout of the COVID-19 pandemic is disproportionately hurting transition-age foster youth. The RightWay Foundation, a nonprofit dedicated to ending the cycle of trauma and poverty for foster youth, is increasing its mental health, employment, housing, and basic needs services to ensure transition-age foster youth continue on a safe path to stability during this crisis.
The RightWay Foundation does critical preventative work to end the pipeline from foster care to homelessness, unemployment, incarceration, and poverty by providing foster youth and reentry youth with mental health services, job training, community support, and connections to housing and opportunities in the workforce. With the economy fractured by COVID-19 and rampant homelessness, the need in Los Angeles County for employment-focused mental health services for transition-age youth is greater than ever.
At RightWay, we see each day how the pandemic is devastating the security of transition-age foster and reentry youth. The loss of nascent employment, the threat of homelessness, and the fear of isolation not only bring back trauma but threaten their ability to build a healthy future.  90% of the transition-age youth we work with have lost employment. Many are homeless and no longer have the ability to couchsurf at apartments of those they trust.
As part of RightWay's increased direct service interventions, we are working to raise emergency funds for our homeless youth to secure immediate housing and guarantee six months' rent. For our unemployed youth, we are providing weekly grocery gift cards and daily healthy food delivery, as well as allocating direct financial assistance to help offset loss of income and ensure basic needs are met. Our therapists and caseworkers have been providing individual therapy, group therapy, and supportive services 24 hours a day to vulnerable transition-age foster and reentry youth across Los Angeles County.  
For nine years, The RightWay Foundation has partnered with hardworking foster youth to build stable adult lives. We remain steadfast in our commitment to continue breaking down the systemic barriers that perpetuate the cycle of poverty and trauma for foster youth.  We believe, together with our employer and community partners, we can ensure that transition-age youth have access to the tools and opportunities they need to weather the changes brought by COVID-19 and continue to work toward a stable, healthy, and enriching life.
About The RightWay Foundation
Founded in 2011, The RightWay Foundation is a nonprofit dedicated to ending the cycle of trauma that leads foster youth to unemployment, homelessness, incarceration, and poverty. We partner with transition-age foster youth to build a self-sufficient life, grounded in mental health treatment and solidified through employment.  By connecting foster youth and reentry youth to the tools and resources they need to secure living wages, stable housing, and mental health, we help foster youth build the well-being, community connections, and financial security necessary to achieve their aspirations. RightWay operates in Los Angeles County in the largest foster care system in the nation. We are committed to developing strong partnerships with a range of employer and community partners. To learn more, visit www.therightwayfoundation.org.
###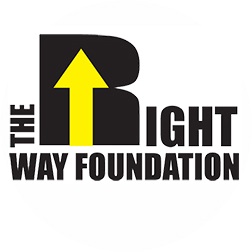 The RightWay Foundation