Published 04-24-20
Submitted by onsemi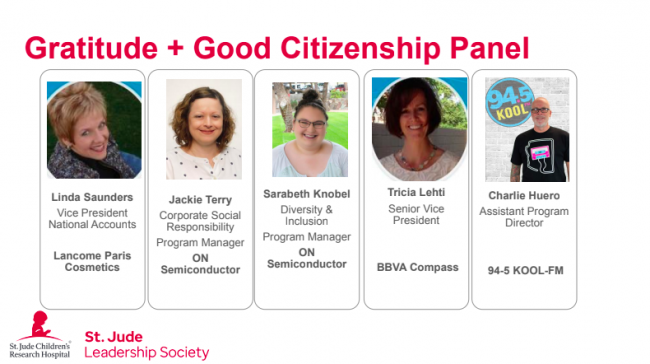 This week we honor National Volunteer Week, April 19th-25th, an effort led by Points of Light – the world's largest organization dedicated to volunteer service. With this special holiday, we can celebrate the impact of volunteer service and the power of volunteers to tackle society's greatest challenges, to build stronger communities and be a force that transforms the world. 
National Volunteer Week is also an opportunity to recognize and thank volunteers who lend their time, talent, voice and support to causes they care about so deeply. Their stories serve to inspire others to take action, to realize their power to make a difference, and be a force that transforms the world.
In addition, we have a great volunteerism story about how employees can make a difference. On March 28th, ON Semiconductor employees volunteered to sit on a panel for the St. Jude Leadership Society's "Gratitude and Good Citizenship" event in Phoenix, Arizona.
Danny Thomas is the founder of St. Jude and he invited people from all backgrounds to dream the impossible –of a world in which children did not die from cancer and other life-threatening diseases. St. Jude Children's Research Hospital distinguished itself by becoming a hospital where research and treatment come together under one roof and where families never pay for anything, regardless of race, religion or background. Danny's vision and leadership built what is now a pioneering research institution, a world-renowned children's hospital and the country's largest health care charity, inspiring the world with a life-saving mission of finding cures and saving children.
Inspired by Danny's vision and the ALSAC (American Lebanese Syrian Associated Charities) preamble, St. Jude Leadership Society (SJLS) is a leadership development experience for high school students who share in our commitment to give back to Country and community by promoting and supporting the mission of St. Jude Children's Research Hospital.  
SJLS encourages a focus on gratitude and good citizenship, building your personal brand, diversity and inclusion, leading with purpose, emotional intelligence, and how we can all be at our best through a series of leadership development sessions. SJLS also recognizes the importance of community and mentorship, and encourages collaboration and shared learning that connects a multi-cultural and multi-generational community of St. Jude supporters.
"Launching the St. Jude Leadership Society in Phoenix gave us a unique opportunity to engage our corporate partners in building an exciting leadership experience for our high school members. We immediately asked ON Semiconductor to participate in our panel of experts for our "Gratitude and Good Citizenship" session because they exemplify commitment to corporate social responsibility, diversity & inclusion and community-minded leadership. Jackie Terry and Sarabeth Knoebel's participation helped demonstrate to our young participants the value of working somewhere that truly cares about doing good in the world, which is a core value of St. Jude," said Jessica McCaffrey, Regional Executive Director for the Southwest Region of ALSAC, the fundraising and awareness organization for St. Jude Children's Research Hospital.
Even with the COVID-19 conditions in place, the charity decided to hold their SJLS session virtually through Zoom. This was an opportunity for the students to still have social interaction and to hear from leaders in the local community. Sarabeth Knobel, Diversity and Inclusion Program Manager for ON Semiconductor and Jackie Terry, Corporate Social Responsibility Program Manager for ON Semiconductor, participated with four other speakers as volunteers on a panel around, "What does Good Citizenship mean to you?" 
Sarabeth and Jackie were joined by Linda Saunders with Lancome Paris, Charlie Huero with 94.5 KOOL FM/Entercom Media and Tricia Lehti with BBVA Compass. Together, they helped attendees answered questions around how they practice gratitude, shared examples of when they witnessed good citizenship and talked about strong leaders who inspire them while embracing both gratitude and good citizenship.
"ON Semiconductor has been a pillar in community leading efforts in good citizenship and gratitude. Given the charitable work and diversity and inclusion efforts that have been implemented at ON Semiconductor largely in part by Jackie Terry and Sarabeth Knobel, we believe ON Semiconductor is a highly regarded industry leader that our St. Jude leadership society students were lucky to hear from. In addition to participating on our Gratitude and Good Citizenship panel, ON Semiconductor has been a vital partner by consistently engaging with St. Jude year round. Some of these opportunities include ON Semiconductor hosting an event on-campus to create cards to send to St. Jude patients who are receiving care as well as volunteering at numerous St. Jude events including dinner and golf events. We are so grateful to partner with an organization that leads with integrity and gives back to the community in a big way," shared Jessica Hall, Development Specialist for the Southwest Region of ALSAC, the fundraising and awareness organization for St. Jude Children's Research Hospital.
Additionally, the ON Semiconductor Phoenix site has supported the charity for the past few years as a St. Jude Walk/Run Phoenix sponsor, raising over $32,000.
Learn more about Corporate Social Responsibility at ON Semiconductor.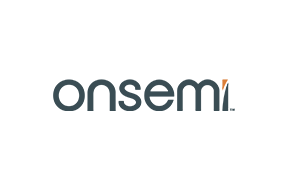 onsemi
onsemi
onsemi (Nasdaq: ON) is driving disruptive innovations to help build a better future. With a focus on automotive and industrial end-markets, the company is accelerating change in megatrends such as vehicle electrification and safety, sustainable energy grids, industrial automation and 5G and cloud infrastructure. With a highly differentiated and innovative product portfolio, onsemi creates intelligent power and sensing technologies that solve the world's most complex challenges and leads the way in creating a safer, cleaner and smarter world. Learn more about onsemi at www.onsemi.com.
Corporate Social Responsibility at onsemi: We believe in our people, culture and ability as good corporate citizens to address climate issues, sustainability and positively impact the communities where we work and live. Empowering the right people and partners creates long-term shared value to further our commitment to the triple bottom line of people, planet and profit. Since our first Corporate Social Responsibility (CSR) Statement of Commitment in 2008, our program has continually grown through innovation in our initiatives and strategic goals to deliver value to our stakeholders. Our philanthropic contributions, supporting nonprofits and educational institutions globally, and employee volunteer efforts target societal needs.
More from onsemi