Published 04-24-20
Submitted by Whirlpool Corporation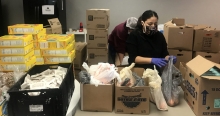 Volunteers at Harbor of Hope Food Pantry in Benton Harbor, Michigan work to help feed those in need in the local community, thanks in part to funds from the United Way.
Whirlpool Corporation Donation Helps Fund Local Food Pantries as they See Record Numbers During COVID Crisis
Whirlpool Corporation has made a donation to a special United Way fund that's helping food pantries with the increased traffic they are seeing due to the Coronavirus. One of those food pantries is run by Harbor of Hope Church in Benton Harbor, Michigan.
"When COVID-19 hit our community, we felt committed to remain open," said Whirlpool Corporation employee and Co-Executive Director of the pantry, Rosa Hires. "We had to change our procedures to keep our volunteers and clients safe, however, and now offer curbside, no-contact service. As with most of the world, we've had to become very agile with a learn-as-you-go approach. We didn't know if we would have fewer clients because of the stay-at-home orders, or if we'd have the average number."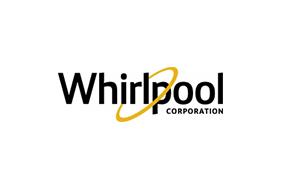 Whirlpool Corporation