Published 04-24-20
Submitted by Cox Enterprises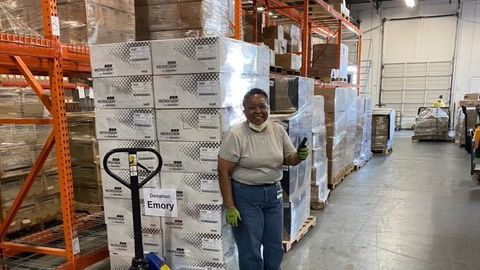 Across the country, medical workers on the frontlines of the COVID-19 pandemic are facing a critical shortage of medical gowns and other protective equipment.
Cox Enterprises was able to fill a portion of the gap by donating 6,000 disposable coveralls to Piedmont and Emory Healthcare on April 16. Six pallets of Cox Automotive coveralls typically used by workers at our auctions and by RideKleen were delivered to the hospitals.  
The donation is just one of the ways that Cox is continuing to support frontline workers and the communities we serve during the COVID-19 crisis.  
The James M. Cox Foundation joined with Emory University to start the Feed the Frontline initiative, which includes more than 700 individuals, foundations and corporate contributors. The goal is to serve more than 45,000 meals to healthcare workers and first responders battling COVID-19. The program is also expanding to deliver meals to Atlanta police and Atlanta fire and rescue first responders. 
Read more about our company's response to COVID-19.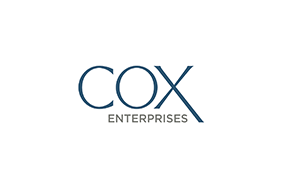 Cox Enterprises
Cox Enterprises
Cox Enterprises is one of the nation's leading media companies and providers of automotive services, with 2006 revenues of $13.2 billion and more than 80,000 employees. Major operating subsidiaries include Cox Communications, Inc. (cable television distribution, telephone, high-speed Internet access, commercial telecommunications, advertising solutions and Travel Channel); Cox Newspapers, Inc. (newspapers, local and national direct mail advertising and customized newsletters); Cox Television (television and television sales rep firms); Cox Radio, Inc. ([NYSE: CXR] broadcast radio stations and interactive Web sites); Manheim, Inc. (vehicle auctions, repair and certification services and web-based technology products) and Cox Auto Trader (automotive publications and a majority stake in AutoTrader.com).
More from Cox Enterprises