Published 04-23-20
Submitted by DialogueDirect
DialogueDirect and FundPro Marketing International are excited to announce they have joined forces to redefine face-to-face fundraising globally. This collaboration combines DialogueDirect's expertise in North America with FundPro's leadership in Asia to establish best practices and explore innovative strategies. They are seeking to create meaningful opportunities for their charity partners, local communities, and team members.
DialogueDirect has been an industry pioneer for almost two decades, recently becoming the first face-to-face fundraising B Corporation in the United States. They are committed to being a force for good, living by their core values, and putting people before profits. Current partners include: ChildFund International, Humane Society of the United States, National Resources Defense Council, PLAN International, Save the Children, and World Wildlife Fund. 
FundPro Marketing International has demonstrated leadership as the first Filipino-owned fundraising organization in the Philippines. They have conducted expansive fundraising and marketing campaigns, partnering with many of the best charities in the world. Currently the premier partner of the UN Refugee Agency (UNHCR) in airports around the country, they will be announcing inspiring new partnerships soon.
When asked for his thoughts on the future, FundPro CEO, Gio Carlo de Guia, shared that "this partnership keeps us on track to becoming the face-to-face industry leader, not just in the US, but also in Asia. FundPro will continue to provide high-quality service, one dialogue at a time, while opening doors for team members to grow, learn, and travel overseas." The entire global team couldn't be more enthusiastic and proud to keep moving forward, together.
For further information about DialogueDirect, please visit:
https://www.dialoguedirect.com 
For further information about FundPro Marketing International, please visit:
https://www.fundpro.info
CONTACT INFORMATION:
DialogueDirect 
Christina Ola
cola@dialoguedirect.com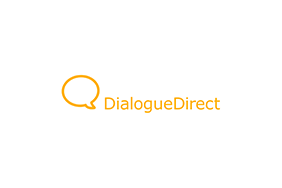 DialogueDirect
DialogueDirect
DialogueDirect is a leading face to face fundraising organization that connects charities to great donors. Our mission is to change the way America gives, one conversation at a time.
More from DialogueDirect