Published 04-23-20
Submitted by IBM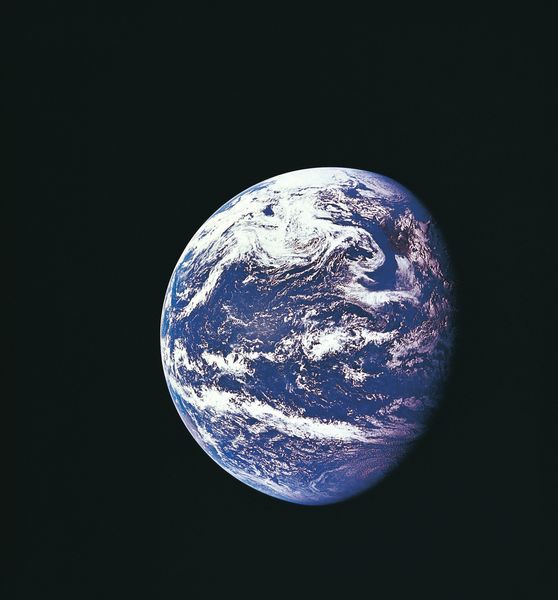 Earth, photographed from Apollo 11, July 16, 1969.
This year marks the 50th anniversary of Earth Day. As we observe this occasion in the midst of a global pandemic, it strikes me as a timely reminder that we must not relegate climate change and the health of our planet to the back burner. Rather, Earth Day 2020 is a chance to reflect on the lessons that COVID-19 teaches us about the Earth, our environment, and ourselves.
This terrible public health emergency reminds us that the world is a dynamic place – deeply connected, constantly evolving, and always presenting humanity with new challenges. It reminds us that these challenges must be met with bold action, and that answers to global problems are grounded in two powerful forces: innovation and human ingenuity. I am in awe at the resiliency of the human spirit, our courage, and our will to triumph over adversity.
My hope is we draw strength and inspiration from these challenges as we mark the 50th Earth Day and face the reality of a changing world: oceans filled with plastic, natural resources at risk, and a warming climate. Most of all, we must not pause even for a second in our search for real solutions that preserve our planet for our children and all the generations to come.
While I'm still settling-in to my new role at IBM, I have been impressed by its long-standing commitment to the environment, which was formalized just one year after the first Earth Day.
IBM published its first annual Corporate Environmental Report in 1990 and helped the U.S. Environmental Protection Agency launch the ENERGY STAR program in 1992. We have disclosed our CO2 emissions every year since 1995, published our public stance on climate change in 2007, supported the Paris Agreement in 2015, and, most recently, we became a founding member of the Climate Leadership Council. We have called for a price on carbon and vigorously support the Council's roadmap for making it an effective reality.
We are also expanding IBM investments in renewable energy and reducing our own CO2 emissions at a pace consistent with what scientists agree is needed to limit global warming. By 2025, IBM will have cut those emissions by 40 percent.
As someone who believes in technology as a force for good, I am especially committed to IBM's use of powerful innovations to make the promise of Earth Day real. Our blockchain helps consumers trust that products they buy come from sustainable sources. For example, we worked with Plastic Bank to develop a blockchain-powered system to convert plastic that litters oceans and rivers into a new kind of currency that users can exchange for goods such as food or diapers.
Working toward a clean-energy future, IBM partnered with Daimler to use quantum computing to accelerate development of next-generation batteries. Our Research teams are working with MIT and others on new ways to offset the growing energy consumption needs of complex AI applications, from creating hybrid digital-analog devices that increase speed and power to building self-cooling hardware.
And we are not neglecting our roots – large scale computing systems. We are succeeding in making supercomputers far more energy efficient. In fact, IBM systems took six of the top 10 slots for this year's Green500, which measures the energy efficiency of the world's top supercomputers.
We have also released two new activity toolkits on IBM.org to empower climate innovators the world over. The Plastics Activity Kit helps individuals calculate their own plastic consumption and find ways to become more sustainable. The Energy Sustainability Starter Kit challenges developers to build solutions for energy-efficient consumer products, providing access to IBM technology and data sets to get them started.
Finally, IBM scientists around the world are applying their expertise to improve our understanding of how the Earth is changing, from the ability to map and analyze massive amounts of geospatial data to tools that use machine learning to drive down energy consumption in buildings and provide more precise weather forecasts.
The solution to the monumental challenges we face – the health of people and the health of the planet we depend on – resides in all of us. We must embrace the challenge implicit in Earth Day: will we come together – all of us, around the world – and use our collective genius to make the world more livable, more sustainable for future generations?
I believe the answer is yes. And I know one thing for sure: whether it's combatting COVID-19 or building on our legacy of environmental leadership, IBM will not let up. Society can continue to count on our expertise, and our commitment to the responsible stewardship of technology and our planet.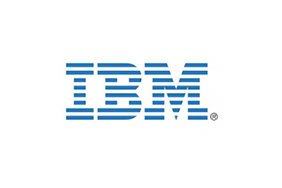 IBM
IBM
Innovation – joining invention and insight to produce important, new value – is at the heart of what we are as a company. And, today, IBM is leading an evolution in corporate citizenship by contributing innovative solutions and strategies that will help transform and empower our global communities.
Our diverse and sustained programs support education, workforce development, arts and culture, and communities in need through targeted grants of technology and project funds. To learn more about our work in the context of IBM's broader corporate responsibility efforts, please visit Innovations in Corporate Responsibility.
More from IBM