Published 04-23-20
Submitted by International Living Future Institute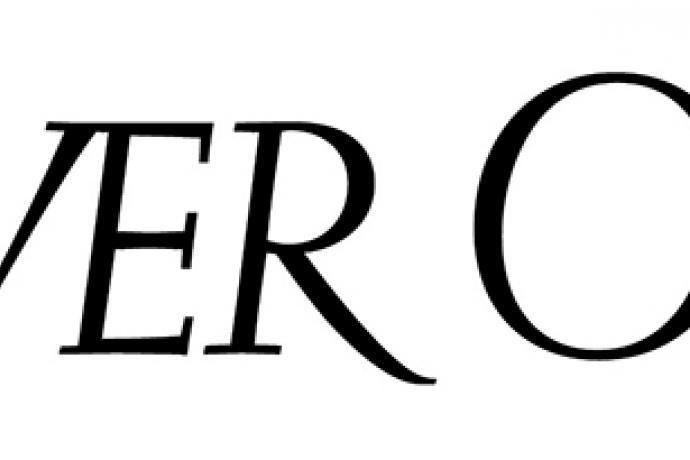 Silver Oak and the International Living Future Institute (ILFI) announced today that the winery has become the largest certified Living Building in the world. The certification was awarded after more than five years of careful planning and construction, followed by a rigorous one-year performance audit.
The Living Building Challenge is based on actual, rather than modeled or anticipated, performance. Projects must be operational for at least twelve consecutive months prior to final audit to verify compliance. Other noteworthy achievements of the Alexander Valley winery include:
Net Positive Energy, Net Positive Water Use.
Largest building to achieve net positive energy performance under any ILFI program.
25th Living Certified project in the world.
2nd Living Certified project in California.
Silver Oak has focused exclusively on Cabernet Sauvignon aged in American oak barrels since 1972. The winery is also known for sustainable farming practices and winery innovation, having built the world's first two U.S. Green Building Council LEED Platinum certified production wineries in the Napa Valley and Sonoma County.
"We approached the winery's design with ambitious resource and material targets, but also a goal of building a model that can be replicated in other industries," said Silver Oak CEO & Chairman David R. Duncan. "It's important that the technologies and best practices we developed can be applied in other manufacturing environments of all scales."
"It's inspiring to see such a beautiful facility earn the world's most ambitious standard for regenerative design," said Jason F. McLennan, the founder of ILFI and the Living Building Challenge. "The fact that a manufacturing facility with such unique challenges achieved Living Certification is a true tribute to the collaborative nature of the project and the power of good design."
"We saw this as an opportunity to shift the paradigm in how we think about our most enduring artifacts as an industry: vineyards, wineries and tasting rooms," adds Haley Duncan, Silver Oak sustainability manager. "Symbolically, the winery is built to engender community relationships and also set a broader, global benchmark here in Sonoma County." 
As only the 25th building in the world to achieve Living certification, the Silver Oak Alexander Valley winery continues to draw attention for its sustainable, resilient design. Last year, the winery was recognized by Fast Company's Innovation by Design Awards in the Sustainable Retail category and was also awarded the prestigious California Green Medal for sustainable innovation by the California Wine Institute.
7 Petals of a Living Building
The Silver Oak Alexander Valley winery is designated as a Living Building through seven categories, or petals:
Water Petal – Water that is generated during winemaking is treated by a membrane bioreactor (MBR), disinfected with an ultraviolet system and stored in a 100,000-gallon tank. This water is reused for toilet flushing, landscape irrigation and equipment wash downs throughout the winery.

Energy Petal – The winery also achieved net positive energy, with 2,595 solar panels generating more than 104% of total energy needs. For energy storage, a lithium ion phosphate battery operates as a microgrid to maximize solar panel efficiency and reduce operating costs.

Material Petal – To "help create a materials economy that is non-toxic, ecologically restorative, transparent and socially equitable," Silver Oak carefully vetted more than 3,000 building materials and equipment choices for harmful and commonly found chemicals on the "red list."

Place Petal –Under the Habitat Exchange requirement, Silver Oak donated an equal amount of land (106 acres) through the Napa Land Trust to the Running Deer Ranch project near Lake Berryessa. This valuable land will be put under a permanent conservation easement.

Health & Happiness Petal – The design of office areas maximizes natural lighting and views for employees. Multiple rounds of indoor air quality testing were performed to ensure a healthy working environment. All interior furnishings were carefully vetted for no emissions.

Equity Petal – Several community gathering spaces are incorporated throughout the tasting room, culinary gardens and winery; multiple shared patios with picnic tables promote a sense of gathering. A percentage of project costs were donated to local charities focused on healthcare, education, and the arts.

Beauty Petal – With an architectural concept designed to "frame the vineyard," the local landscape becomes art. Through this framing, moments that could have been overlooked become focal points—such as a tree-lined walkway and reflecting pool that guide visitors to the tasting room.
About International Living Future Institute (ILFI)
The International Living Future Institute is an environmental NGO committed to catalyzing the transformation toward communities that are socially just, culturally rich and ecologically restorative. ILFI is premised on the belief that providing a compelling vision for the future is a fundamental requirement for reconciling humanity's relationship with the natural world. ILFI operates the Living Building Challenge, the built environment's most ambitious performance standard. It is a hub for many other visionary programs that support the transformation toward a living future. Learn more at http://www.living-future.org/.
About Silver Oak
Silver Oak is a leading producer of California Cabernet Sauvignon aged exclusively in American oak barrels. Based in Napa Valley, Sonoma County, Anderson Valley and Willamette Valley, our family of brands includes Twomey, Ovid Napa Valley and Timeless Napa Valley.  Across seven wineries and tasting rooms and nearly 500 acres of vineyards we farm from Central California to Oregon, the Duncan family is committed to innovative and sustainable viticulture and winery management practices that result in wines of the highest quality and distinction.
More information: silveroak.com | living-future.org
Images: https://silveroak.app.box.com/s/0rgg0k0z2l204549ffzjb9ts0gh03dxf
Full Case Study: https://silveroak.box.com/s/svu50gfz5cvpaqy578ovytf5ue20kdc0
B-Roll Package: https://silveroak.app.box.com/file/525189101424 
Download the attached file(s): SO_CertificationBinder_2v2.pdf
CONTACT: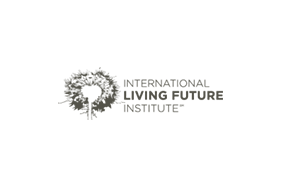 International Living Future Institute
International Living Future Institute
The International Living Future Institute is a global nonprofit organization that inspires the greenest buildings for a healthy world. The Institute's mission is to advance communities that are socially just, culturally rich, and ecologically restorative. ILFI operates the Living Building Challenge, the world's most ambitious, advanced, and holistic performance standard for green, resilient, and healthy buildings. It is also a hub for many other visionary programs that support the transformation toward--and provide a compelling vision for--a living future accessible to all. Learn more at www.living-future.org.
More from International Living Future Institute