Published 04-23-20
Submitted by PayPal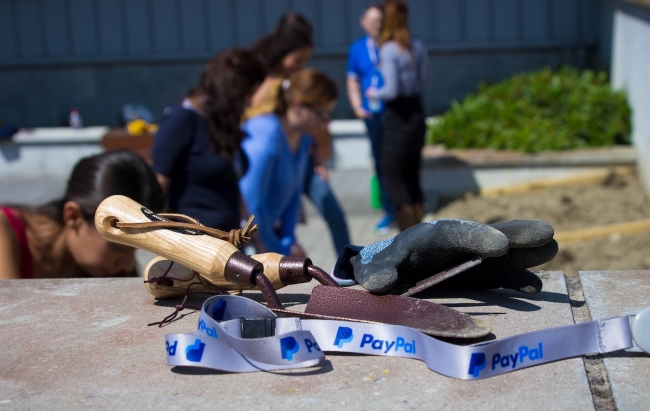 Below: Our commitment to renewable energy use for our data centers has resulted in new renewable energy generation in Arizona.
Originally published by PayPal
This year marks the 50th anniversary of Earth Day. Given the current environment, many of us may be inclined to skip the April 22nd occasion, but the COVID-19 crisis should not deter our focus and the opportunity to shine a light on the threats and challenges facing our planet. While we must continue to recognize and support our political leaders, medical workers, first responders, and everyday people as they take unprecedented measures to control the virus outbreak, we must also look toward the future to ensure a healthy, thriving planet. In 1970, a grassroots movement of concerned American citizens came together with the goal of protecting public health and the environment from the threat of pollution. Earth Day has become a global moment for millions of people to observe the importance of protecting our precious natural ecosystems, and the measures from which citizens around the world continue to benefit include the protection and preservation of air, water, and land.
Today we face urgent, global environmental problems: climate change being chief among them. Like the COVID-19 pandemic, climate change is borderless and beyond the control of any one government or organization. Furthermore, both challenges require a global response and coordinated action by all individuals to protect those among us who are most vulnerable. While we strive as a global community to combat an acute threat, we must not forget the chronic challenges that still require solutions.
Financial health and security are at the heart of the work we do at PayPal. We consider this a fundamental right and believe it is critical to the resilience of individuals, organizations, and communities impacted by a changing climate. The destabilizing effects of climate change, including increasingly frequent and severe storms, droughts, and heatwaves are disproportionately borne by the financially underserved.
That's why we are making good on our commitment to setting a Science-Based Target for greenhouse gas emissions in alignment with the Paris Climate Agreement, and why we recently joined with forward-looking companies and organizations in standing United for the Paris Agreement. We set a goal to reach 100 percent renewable energy for our data center operations by 2023 and intend on delivering against it. Last year we increased our data center renewable energy use by 16 percentage points reaching 65 percent. We're also exploring opportunities to mobilize our payments platform to support an equitable transition to a climate-neutral economy. Our technology can power remittances and charitable giving for communities impacted by wildfires, floods, and other extreme weather disasters, and accelerate the development of markets for community-based carbon removal projects. Leveraging our platform and technology, we can deliver innovative payment solutions that combat the causes and consequences of a warming planet.
There are early indications that the unprecedented global social distancing measures put in place worldwide to curb the spread of COVID-19 have resulted in a major decline in global greenhouse gas emissions. Of course, shutting down the global economy is not a viable solution to climate change. But for better or worse, many of us have been forced to adapt to a virtual world where we connect digitally rather than in person. Many of us have learned to work from home successfully and become adept at using remote collaboration tools for meetings with colleagues and business partners, whether in the same town or halfway across the globe. And while the COVID-19 pandemic has forced us to work and live differently, it has also shown that we have an opportunity to make more permanent changes that benefit the climate - more virtual meetings, digital commuting, thoughtful business travel, flexible and natural boundaries between work and home.
The future is uncertain, but as the world begins to emerge from what we all hope are the worst days of this pandemic, we will be more prepared than ever to respond to other global challenges. We will know that we are capable of coordinating across borders. We will recognize that our individual actions are critical to the collective solution. This Earth Day, many of us are finding new opportunities to connect with the natural world in new and different ways. We are finding new inspiration in the wonders of life. And as we hope and prepare for a return to normalcy, we should do so with the knowledge and confidence that together, we can solve great societal problems for the benefit of all, especially the most vulnerable among us.
About PayPal
PayPal has remained at the forefront of the digital payment revolution for more than 20 years. By leveraging technology to make financial services and commerce more convenient, affordable, and secure, the PayPal platform is empowering more than 300 million consumer and merchant accounts in more than 200 markets to join and thrive in the global economy. For more information, visit paypal.com.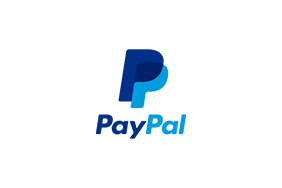 PayPal