Published 04-23-20
Submitted by CyberGrants

May 5th is just around the corner, and we wanted to ensure you knew about this groundbreaking day of giving and unity in support of communities affected by COVID-19. We also want to share the tools you need to make this day as successful as its December counterpart.
#GivingTuesdayNow is about giving of all types and historically, it has been a busy first Tuesday of every December for us here at CyberGrants. Our hope is that this additional day of giving provides all of us the opportunity to come together and give back in response to the unprecedented need caused by COVID-19.
Want to know the ways you can join the movement? Read more here:  https://blog.cybergrants.com/givingtuesday-now-join-the-movement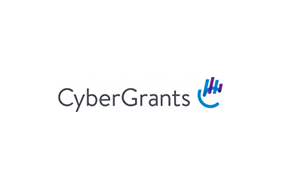 CyberGrants
CyberGrants
CyberGrants is a leading provider of software-as-a-service (SaaS) solutions for corporate social responsibility management. CyberGrants' mission is to provide innovative software and services in the most secure and efficient way to help companies manage all CSR initiatives from employee volunteer programs to the entire grants lifecycle. With nearly 20 years experience, CyberGrants has delivered grants management software and corporate philanthropy program software to many of the largest companies and foundations in the world, including more than 50% of the Fortune 100. For additional information on CyberGrants, visit www.cybergrants.com.
More from CyberGrants