Published 04-23-20
Submitted by Schneider Electric
Click here to watch video
Schneider Electric Sustainability Foundation
Schneider Electric presents Tomorrow Rising: a web series showcasing our international energy training program for determined people and young entrepreneurs from underprivileged backgrounds.
Watch more Tomorrow Rising videos
Gurdeep is 25. He's living in Patiala, in India. If you see a solar panel in this region, maybe it was him who put it down! Discover how he has become a role model and allows many young people to find work in the next Schneider Electric web series "Tomorrow Rising", out on October 2nd 2019! 
We warmly thank Gurdeep, Pierre, Vitor and Yeye, their families and training centers: the CICI Academy for skills in India, the Frédéric Ozanam Training Center in Senegal, the Lins University Center – UNILINS in Brazil and the National Training Power Institute of Nigeria (NAPTIN). 
Donate to the Schneider Electric Foundation today to support individuals like Gurdeep.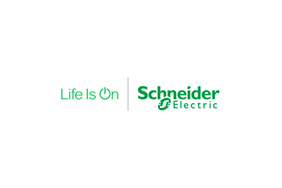 Schneider Electric
Schneider Electric
Schneider Electric is a European multinational company providing energy and automation digital solutions for efficiency and sustainability.
More from Schneider Electric