Published 04-23-20
Submitted by Hormel Foods Corporation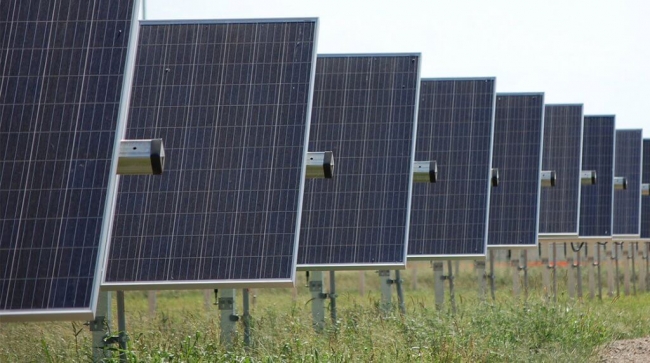 In 2019, Hormel Foods not only made a difference in the countless lives of people throughout the world through our hunger relief efforts, we also made significant progress with our environmental stewardship efforts.
Surpassing a Powerful Goal
As part of Our Food Journey™, in 2019 we proudly announced that we had surpassed our energy use reduction goal. Read more about this substantial accomplishment in our most recent corporate responsibility report.
Going Solar
Hormel Foods completed a major solar energy project at our Swiss American Sausage Company facility in Lathrop, Calif., this past December. The solar array project, which consists of approximately 2,000 panels, is projected to generate roughly 1.2 million kilowatt hours (kWh) per year – enough to supply more than 15 percent of the plant's annual electricity consumption.
The new solar array will help the environment by reducing greenhouse gas emissions by an estimated 288 metric tons per year. That amount of emissions avoided is also equivalent to removing 61 cars from the road annually or avoiding burning over 314,000 pounds of coal.
Improving Water Quality
As a further commitment of our sustainable agriculture efforts, Hormel Foods helped launch the Cedar River Watershed Partnership – a public-private partnership aimed at improving water quality in this watershed in our supply chain. The partnership held several events for farmers this past year and helps them become certified through the Minnesota Agricultural Water Quality Certification Program.
Commitment to Renewable Energy
With a determined goal of increasing our renewable energy usage, last year we announced a virtual power purchase agreement (VPPA) for wind energy. The project will result in a reduction of approximately 197,000 metric tons of greenhouse gas emissions.
The new wind farm will be capable of 74 MW of power and an estimated 349,000 MWh of electricity each year.
Supporting Pollinators
In 2019, we held an event at our pollinator garden next to our R&D facility in Austin, Minn. The event was held to celebrate and provide more information about the importance of pollinators in food production. We also announced our support of the Jay C. Hormel Nature Center's first pedal-powered honey extractor. Several organizations also participated in the event, including the Izaak Walton League, Mower County Soil and Water Conservation District, Austin Audubon Society and Master Gardeners.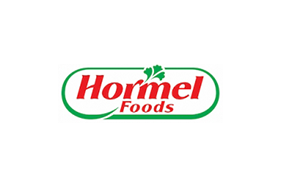 Hormel Foods Corporation
Hormel Foods Corporation
About Hormel Foods – Inspired People. Inspired Food.™
Hormel Foods Corporation, based in Austin, Minn., is a global branded food company with over $9 billion in annual revenue across 75 countries worldwide. Its brands include SKIPPY®, SPAM®, Hormel® Natural Choice®, Applegate®, Justin's®, Wholly Guacamole®, Hormel® Black Label® and more than 30 other beloved brands. The company is a member of the S&P 500 Index and the S&P 500 Dividend Aristocrats, was named one of "The 100 Best Corporate Citizens" by Corporate Responsibility Magazine for the ninth year in a row, and has received numerous other awards and accolades for its corporate responsibility and community service efforts. In 2016, the company celebrated its 125th anniversary and announced its new vision for the future - Inspired People. Inspired Food.™ - focusing on its legacy of innovation. For more information, visit www.hormelfoods.com and https://csr.hormelfoods.com/.
More from Hormel Foods Corporation