Published 04-23-20
Submitted by Ideagen Global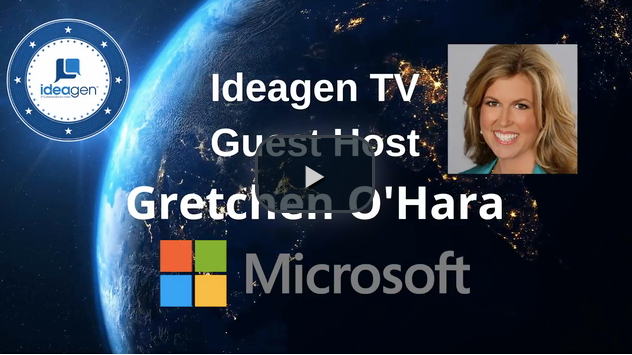 Ideagen TV Guest Hosted Series with Microsoft's Gretchen O'Hara
Release Date: 4-21-2020                               
Launch of Ideagen® TV's Gretchen O'Hara Guest Host Series
(Washington DC, District of Columbia, April 21, 2020)  Ideagen – "Where Global Leaders Convene" 
Ideagen is dedicated to providing a global platform to foster cross-sector collaboration by the world's leading Brands, Companies, NGOs and Public Sector to create innovative solutions via collaboration at scale while creating awareness of the 17 United Nations Sustainable Development Goals.
IdeagenTV, powered by Azure and Presented Globally by Microsoft, presents the launch of the new Gretchen O'Hara guest-hosted series this upcoming Earth Day Wednesday, April 22nd at 3pm EST. Gretchen O'Hara, Microsoft VP US AI & Sustainability Strategy & Partnership, will begin her new show on IdeagenTV where she will host leading luminaries, industry leaders, CEO's and influencers each month. As we continue to expand our content across all platforms, Ideagen is honored to include this new guest-hosted series led by an industry leader with over 25 years of experience in the tech industry both across the United States and worldwide. Currently, Gretchen is building a path for Microsoft's US expansion of its Artificial Intelligence, Cloud and Sustainability initiatives to become carbon negative by 2030. Gretchen believes "AI and Sustainability will change and shape how we live, it is through strategic partnerships, innovation, and ecosystem activation that Microsoft will achieve these ambitious goals." The strategic partnership between Ideagen and Microsoft will further this impact and scale by providing viewers from across the globe with key industry insights and perspectives and further global expansion of the Women In Cloud Accelerator.
In the inaugural guest-hosted monthly series, Gretchen will interview Toni Townes-Whitley. Toni Townes-Whitley, President of US Regulated Industries at Microsoft, serves as one of the tech industry's and Microsoft's leaders. Her track record as a global leader includes strong cross-sector collaboration skills focused on inclusion and equity. Her team of over 2,000 drives digital innovation across regulated industries like Financial Services, Healthcare, and Life Sciences. Toni is passionate about applying technology to global issues to create a positive societal change with a lasting impact. 
The next Ideagen TV Series with Gretchen O'Hara will be broadcast live on May 20, 2020 at 5:30pm ET for the live broadcast with guest, BJ Moore from Providence St. Joseph Health.
Ideagen® TV - "Where Global Leaders Convene"
###
For more information about this topic, please contact John Mulberger, Director of Global Social and Digital Engagement, at Jmulberger@idea-gen.com
For more information regarding IdeagenTV interviews please follow the link to our Linkedin: https://www.linkedin.com/company/ideagen-global/
Ideagen Global website: https://www.ideagenglobal.com/
Gretchen O'Hara: https://www.linkedin.com/in/gretchen-ohara/
Toni Townes-Whitley: https://www.linkedin.com/in/toni-townes-whitley-a311b679/
Microsoft: https://news.microsoft.com/category/press-releases/
CONTACT: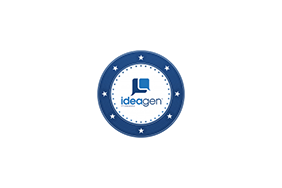 Ideagen Global
Ideagen Global
Ideagen was formed by Axela with a simple goal in mind: to change the world. Ideagen serves as the platform for high-level cross-sector collaboration. Its member base draws broadly from influentials in the non-profit, corporate and governmental sectors and is designed to harness the models and best practices each member brings to the table to catalyze collaborative solutions. A famous theory states that there are no more than six degrees of separation between individuals. Ideagen is a zero degree platform for cross-sector collaboration by serving as the catalyst for influentials across sector lines to come together and discuss key issues affecting our nation and the world. Axela Government Relations LLC, a leader among Washington, DC consulting firms for nearly a decade, is sponsoring Ideagen. The Axela Team brings an unparalleled level of experience and leadership, having built countless cross-sector collaborative alliances by working closely with fortune 500 companies, Capitol Hill, leading non-profits and the public sector. Mission The Ideagen mission is to create a zero degree platform to foster an environment for cross-sector collaboration. Our objective is to nurture and strengthen connections and communication between organizations, which, together, have the ability to create innovative solutions to some of the most vexing issues of our time.
More from Ideagen Global