Published 04-23-20
Submitted by Walgreens Boots Alliance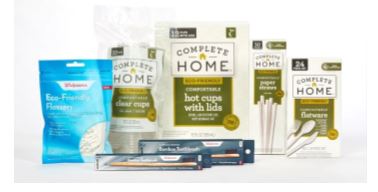 Walgreens launches new eco-friendly line of toothbrushes and flossers; Expands popular line of compostable tableware
Now you can help protect the environment while keeping your teeth clean and healthy. Walgreens has launched chain-wide its new Eco-Friendly & Sustainable Oral Care products, including Walgreens brand bamboo toothbrushes and flossers made from a bio-based material that is a plastic alternative. 
 
"Plastic pollution has become one of the most pressing environmental issues and our customers are looking for alternatives to disposable plastic products. We are seeing really great response from our customers, who want to reduce their environmental impact and are enthusiastic about eco-friendly options," said Luke Rauch, Walgreens vice president for commercial strategy.
 
The toothbrushes, which come in packages of one or two, have a handle made of bamboo, a biodegradable, eco-friendly material, and BPA-free nylon charcoal infused bristles.
 
The flossers are made with bio-based material - including starch derived from corn and polypropylene – making them a more eco-friendly alternative for dental hygiene routines to help reduce plaque buildup and the risk of gingivitis.
 
These eco-friendly products are just part of Walgreens comprehensive work to have a positive impact on the environment. Read more about these efforts in the Walgreens Boots Alliance 2019 Corporate Social Responsibility Report which is online at walgreensbootsalliance.com/corporate-social-responsibility.
 
"Walgreens continues to evaluate our owned brand product portfolio in search of eco-friendly solutions. We are focused on creating items that are not only great quality for our customers, but environmentally conscious as well," Rauch said. 
 
Walgreens is also expanding its Complete Home line of Eco-Friendly & Compostable Tableware, following enthusiastic customer response in test markets. The line includes plates, hot and cold cups, and bowls, available chain-wide, and cutlery and paper straws in select markets. The eco-friendly products can be composted in commercial composting facilities.
 
Not only is Walgreens offering these compostable items, the company has also eliminated Styrofoam from its owned-brand household essentials product lines altogether.
 
"We have taken a stand and we are eliminating polystyrene. The compostable tableware items resonate with our customers and allow them to reduce their carbon footprint. It's important for us to stay on top of market trends, especially as they relate to the environment," Rauch said. 
 
About Walgreens Walgreens (walgreens.com), one of the nation's largest drugstore chains, is included in the Retail Pharmacy USA Division of Walgreens Boots Alliance, Inc. (Nasdaq: WBA), a global leader in retail and wholesale pharmacy. Walgreens is proud to be a neighborhood health, beauty and retail destination supporting communities across the country, and was named to FORTUNE* magazine's 2019 Companies that Change the World list. Approximately 8 million customers interact with Walgreens in stores and online each day. As of August 31, 2019, Walgreens operates 9,277 drugstores with a presence in all 50 states, the District of Columbia, Puerto Rico and the U.S. Virgin Islands, along with its omnichannel business, Walgreens.com. Walgreens also provides specialty pharmacy and mail services and offers instore clinics and other health care services throughout the United States, most of which are operated by our health care strategic partners. *© 2019, Fortune Media IP Limited. Used under license.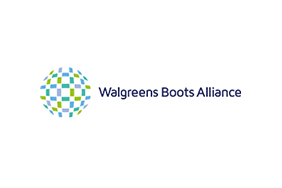 Walgreens Boots Alliance