Published 04-23-20
Submitted by Arbor Day Foundation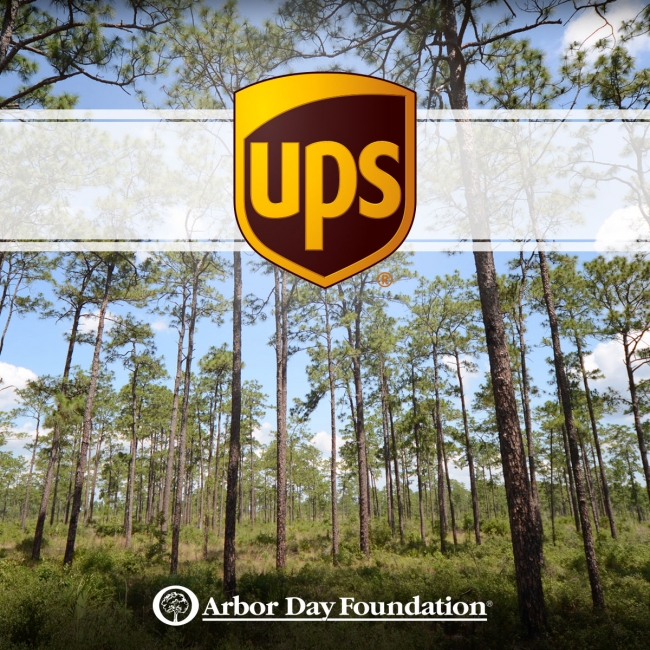 By Dan Lambe, President, Arbor Day Foundation
This content was originally published on UPS Longitudes
As we rush to address the urgent, overwhelming global coronavirus pandemic, it's easy to overlook the long-term support systems that maintain our health and wellness.
For those sequestered in city apartments, with no access to parks, green spaces or even trees, the sense of loss is very tangible right now. Of course, that feeling pales in comparison to those dealing with the loss of a loved one or friend due to the unforgiving coronavirus — but it's a sentiment we must also confront for society at large.
In the weeks and months before the pandemic, we heard a growing chorus of voices on the enormous value of trees and forests. There is an increasing power and momentum around the concept that tree planting is the simplest, most effective and economical solution to some of our world's most pressing environmental problems.
As we honor Earth Day and Arbor Day, we know trees play an essential role in solutions to challenges such as air and water quality, mental health in urban settings and global wellness.
A collective response
Collectively with corporate partners like UPS, we are restoring forests, including those affected by wildfires and other natural disasters, distributing trees for people to plant near their homes. We're also bolstering urban tree canopies so all citizens can enjoy the benefits.
UPS has demonstrated amazing leadership through the ongoing Global Forestry Initiative, setting global tree planting goals and targeting the planting of 15 million trees by the end of 2020.
We applaud UPS's ambition and partnership in recognizing nature-based solutions in sustainability efforts. And as we watch UPS continue to mobilize to support coronavirus relief efforts, we applaud the company's deep commitment to communities.
Time for Trees
As the global community combats these daunting challenges, we'll help spread the word about the incredible potential of trees while engaging partners in business, government and the general public the world over.
The Arbor Day Foundation's Time for Trees initiative aims to plant 100 million trees and inspire and engage 5 million tree planters by 2022. During the course of their lifespan, 100 million trees would have a massive influence on our environment, absorbing 8 million tons of carbon, the equivalent of taking 6.2 million cars off the road for one year.
They will filter 15,850 tons of microscopic particulate matter out of the air — that would fill nine Olympic-sized swimming pools. And 578,000 tons of chemical air pollution would leave our atmosphere, enough gaseous pollution to fill 70,000 Goodyear® blimps.
These trees will intercept and filter 7.1 billion cubic meters of water runoff, enough water to fill the water bottle of every person on Earth every day for five years. Finally, there will be nearly $33 billion in total environmental benefits, the equivalent of the operating budget for the entire city of Chicago for roughly 10 years.
A healthier future for us all
Along the way, the Arbor Day Foundation is also inspiring new tree planters of all ages to make an even more significant contribution. I'm encouraged by such momentum as we seek to build a better tomorrow through trees.
Tree planting allies and the Arbor Day Foundation members alike are rallying together to create a movement for positive change.
Our long history of reforestation and intrinsic knowledge of the power of planting the right tree, in the right place, at the right time, is just one reason why organizations choose to partner with us.
This has been our mission since 1972, and as we mark Earth Day and Arbor Day this year, we will continue to make progress in creating this greener future for us all.
CONTACT: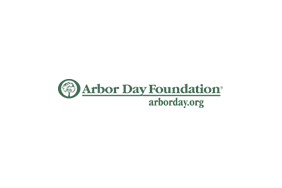 Arbor Day Foundation
Arbor Day Foundation
Founded in 1972, the Arbor Day Foundation has grown to become the largest nonprofit membership organization dedicated to planting trees, with more than one million members, supporters, and valued partners. During the last 44 years, more than 250 million Arbor Day Foundation trees have been planted in neighborhoods, communities, cities and forests throughout the world.
More from Arbor Day Foundation