Published 04-23-20
Submitted by Mohawk Industries

Mohawk Group announced today that the commercial flooring manufacturer is the Luminary sponsor of the annual Living Future Conference. This year's event, a completely virtual experience, will take place May 7–8, 2020, and be followed by six additional weeks of sessions and summits. The Living Future Conference is a game-changing platform and program created by the International Living Future Institute (ILFI) for the green building movement's most innovative leaders to come together to ideate and exchange expertise.
For the first time, the conference will be a completely digital and carbon-neutral event. This year's theme of "Sustaining Hope Within Crisis" was originally intended to reflect immediate issues around climate change, but took on a new relevance in light of current events. The educational and inspirational lineup still operates under a singular commitment to creating a collective message of hope that can reach more people with greater urgency to share ideas, stories, obstacles and concerns—with an underlying sentiment that while we may be isolated by distance, we are not isolated from each other's minds, spirits, and energy for creating change.
"Mohawk Group has been fundamental to the success of our sustainability initiatives in the manufacturing world. They've shined a light on what was done wrong and what could be done right," said James Connelly, ILFI's vice president of strategic growth. "They have been steadfast in their support of the Institute through this crisis and through trying to envision a future where companies like Mohawk Group actually make the world a better—not just less bad—place. Their continued support means that Mohawk is the leader in driving a transition for the entire industry."
The manufacturer has partnered with ILFI since 2014, the same year it achieved a Declare label for its proprietary FlexLok carpet tile installation system. Two years later, Mohawk Group achieved the organization's Living Building Challenge Petal Certification for its Light Lab Design Center, which became the first Petal Certified project in the state of Georgia and the first restoration project in the Southeastern U.S.
"At Mohawk Group we believe in this platform and this transformational movement that uses opportunities like this conference as part of its efforts to make a true impact each year," said Rami Vagal, Mohawk Group's senior sustainability manager. "We are proud to partner with ILFI to support their mission, and share a vision for a future where we can make the planet better together through more sustainable green building practices, certifications, outreach and advocacy."
Following the successful implementation of Living Building Challenge Petal Certification, Mohawk Group pursued and achieved Living Product Challenge Petal Certification for the program's first floor covering to meet its stringent requirements. Designed by ILFI founder Jason F. McLennan and his team at McLennan Design in collaboration with Mohawk Group, the award-winning Lichen collection is inspired by the idea of "Nature's Carpet" and assemblages of multi-hued, multi-textured lichens and their regenerative role in our ecosystem. Building on its success, the manufacturer went on to achieve Petal Certification for its full carpet tile platform produced at Mohawk Group's "Living Site" in Glasgow, Virginia. One of the latest additions to its Living Product portfolio, Owls, was also designed in collaboration with McLennan, who will be delivering the Living Future keynote.
The Living Future 2020 Online Conference includes two days of live events on May 7 and 8, followed by six weeks of additional content. For the first time ever, all content will be recorded and available as an option to attendees interested in viewing workshops, sessions, and summits in their own time. In addition, many sessions and workshops offer Living Future Accreditation, in addition to other industry standard continuing education unit credits.
Register for the Living Future 2020 Online Conference and access the full schedule and speaker list by visiting unConference.Living-Future.org.
About Mohawk Group
As the world's leading producer and distributor of quality commercial flooring, Mohawk Group believes that better floor coverings emerge from better design, innovation, sustainability, project solutions and operational excellence. Mohawk Group addresses the unique challenges and opportunities in contract interiors with a comprehensive carpet and hard surface portfolio of all types and price points. As the commercial division of Mohawk Industries, the company has a heritage of craftsmanship that spans more than 130 years. To learn more about our full line of flooring products, please visit MohawkGroup.com.
About the International Living Future Institute
The International Living Future Institute is an environmental nonprofit committed to catalyzing the transformation toward communities that are socially just, culturally rich and ecologically restorative. ILFI is premised on the belief that providing a compelling vision for the future is a fundamental requirement for reconciling humanity's relationship with the natural world. ILFI operates the Living Building Challenge, the built environment's most ambitious performance standard. It is a hub for many other visionary programs that support the transformation toward a living future. Learn more at Living-Future.org.
# # #
Contact:
Luke Chaffin
762-204-5607
luke_chaffin@mohawkind.com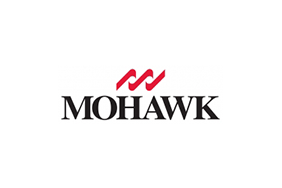 Mohawk Industries
Mohawk Industries
Mohawk Industries: Mohawk Industries is the leading global flooring manufacturer that creates products to enhance residential and commercial spaces around the world. Mohawk's vertically integrated manufacturing and distribution processes provide competitive advantages in the production of carpet, rugs, ceramic tile, laminate, wood, stone and vinyl flooring. Our industry-leading innovation has yielded products and technologies that differentiate our brands in the marketplace and satisfy all remodeling and new construction requirements. Our brands are among the most recognized in the industry and include American Olean, Daltile, Durkan, Karastan, Marazzi, Mohawk, Mohawk Group, Pergo, Unilin, Quick-Step and IVC. During the past decade, Mohawk has transformed its business from an American carpet manufacturer into the world's largest flooring company with operations in Australia, Brazil, Canada, Europe, India, Malaysia, Mexico, New Zealand, Russia and the United States.
More from Mohawk Industries