Published 04-22-20
Submitted by Cox Enterprises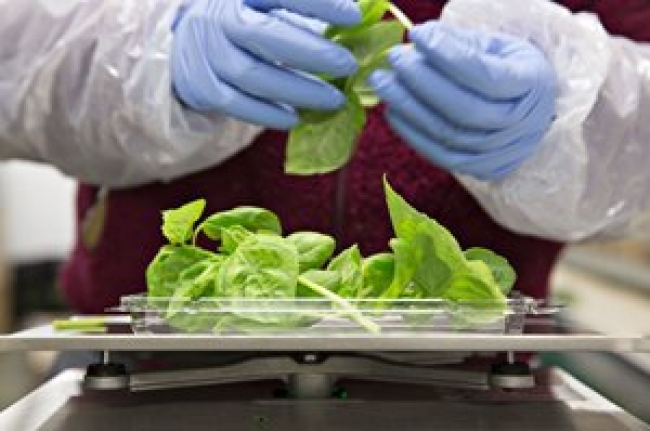 BrightFarms has a mission to provide access to the freshest, most responsibly grown local produce to improve the health of more Americans.
This is taking on a whole new meaning during the current COVID-19 pandemic, which is why BrightFarms is considered an essential service by the U.S. government.  
"We are already a mission-driven organization, and as the pandemic stresses our supply chains, we feel it's our patriotic duty to help them get fresh, healthy food" said founder and President Paul Lightfoot.  
Meeting Demand
 
When the pandemic hit in March, there was a big spike in orders from retailers as people began pantry loading, a trend typically seen before snowstorms. Now, demand remains high as "pantry loading has abated, but orders remain above normal historical levels." said Lightfoot.
BrightFarms increased its production capacity using a new greenhouse that it had previously planned to ramp up at an incremental rate. The company also shifted some of its production from lower-yield plants like kale to higher-yield ones like lettuces. This has helped them continue to meet demand from retailers, which include key partners like Walmart, Kroger and Ahold-Delhaize.  
Protecting Workers   
BrightFarms has about 180 employees working in greenhouse operations in Pennsylvania, Illinois, Ohio and Virginia, as well as their farm support center in New York. The company has responded quickly to protect the health and well-being of their people. For example:   
Security at greenhouses has been stepped up so that no non-essential workers are allowed inside. Employees are required to pass a temperature check when they enter, wear masks and keep the facility sanitized.   

Greenhouse workers now operate in small teams so that if one person becomes ill, then other employees who were in close contact with them could quickly be isolated and quarantined while a replacement team can rotate in.   

Hourly Greenhouse workers received additional bonus pay in April in recognition of their dedication in meeting an increased demand in Q1. 

Paid leave for workers has been extended and expanded to include those taking time off to care for family members.   
Aiding the Community  
From April until May 15, BrightFarms will donate a portion of its sales to local food banks in the markets they serve.   
During this time of uncertainty, Lightfoot said he feels luckier than ever to have Cox Enterprises as his company's largest shareholder.   
"The longevity and strength and mindset of Cox provides stability to BrightFarms. BrightFarmers take comfort in the fact that our largest shareholder has successfully weathered the 1918 Spanish Flu pandemic, both world wars and the Great Depression. We are grateful for their support and steady hand during these turbulent times."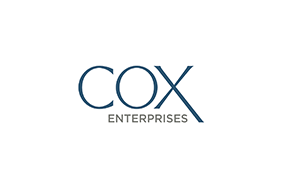 Cox Enterprises
Cox Enterprises
Cox Enterprises is one of the nation's leading media companies and providers of automotive services, with 2006 revenues of $13.2 billion and more than 80,000 employees. Major operating subsidiaries include Cox Communications, Inc. (cable television distribution, telephone, high-speed Internet access, commercial telecommunications, advertising solutions and Travel Channel); Cox Newspapers, Inc. (newspapers, local and national direct mail advertising and customized newsletters); Cox Television (television and television sales rep firms); Cox Radio, Inc. ([NYSE: CXR] broadcast radio stations and interactive Web sites); Manheim, Inc. (vehicle auctions, repair and certification services and web-based technology products) and Cox Auto Trader (automotive publications and a majority stake in AutoTrader.com).
More from Cox Enterprises