Published 04-22-20
Submitted by Acre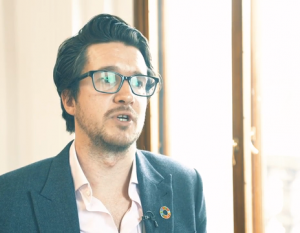 Click here to watch video
We are experiencing a transition to an era where total social benefit is becoming an increasingly important metric for the perceived value of products and services. Consequently, the investment industry is risking its enduring relevance and credibility by assessing and subsequently rewarding success through solely financial metrics.
For this roundtable discussion, and subsequent whitepaper summarising the discussion, we assembled representatives from asset owners, investment managers, family offices, foundations, private equity groups and a responsible remuneration specialist to discuss the potential for outcomes-based investment products to offer an opportunity for investment managers to deliver greater value for their clients.
We feel this is a topic worthy of focus due to our experiences working with clients to build teams that are incentivised to create and manage products that allow them to invest in companies with profitable business models which deliver scalable, net positive, impact as a function of their growing business models. 
The whitepaper provides insight on:
Demand: Investor appetite for managers to demonstrate additional value beyond traditional risk and return considerations

Data: How can pre-agreed outcomes be accurately measured? Can Investment managers manage what they can't measure?

Examples​: Practical applications from existing fund managers: Who's using outcomes as part of their inventive structure and how are they doing it?
"This paper considers how the incentive structures for asset management companies and their employees should be evolving in regard to impact outcomes, whether it be for dedicated impact managers or indeed the wider investment market.​

Can we learn from the progress fund management companies have already made regarding imbedding impact into rewards structures? ​

Can we learn from the successes and can we learn more from the failures in this area?"

Mark Thompson, Roundtable Chair
Download the whitepaper here​
About Acre
Acre provides global financial institutions and investors access to the most established network of talent to build teams that not only outperform the markets, but also support the transition to a sustainable economy. Acre's pioneering work in responsible investment, sustainable finance and impact investing has created the largest global recruitment network of its kind. To get in touch with them, email impactinvesting@acre.com, or visit acre.com/impact-investing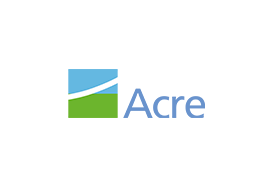 Acre
Acre
Sustainability & EHS Recruitment and Talent Development
Acre connects forward thinking organisations with purpose driven professionals. We work with functions which focus on resolving systemic challenges that impact society and the environment at a global level. These functions include; Sustainability and CSR, Corporate Affairs, ESG and Sustainable Finance, EHS as well as Energy and Clean Technology.
More from Acre