Published 04-22-20
Submitted by Johnson & Johnson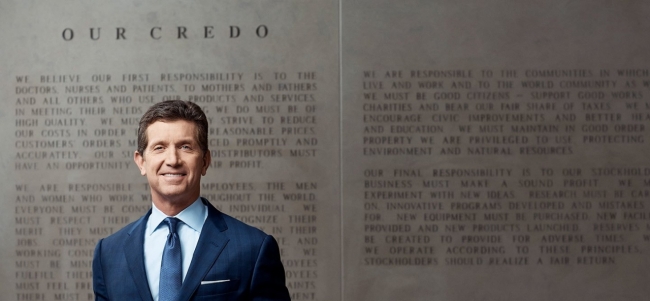 Johnson & Johnson scientists are fast at work on a potential vaccine for Covid-19 that our company plans to provide on a not-for-profit basis.
It's a decision that underscores our company's deep commitment to its 77-year-old mission statement, known as Our Credo, which states that Johnson & Johnson's "first responsibility is to the patients, doctors and nurses, to mothers and fathers and all others who use our products and services. In meeting their needs everything we do must be of high quality."
That commitment permeates the decisions that Gorsky makes both inside and outside our company, especially during this coronavirus pandemic.
In this Financial Times profile, read about the decision to make the vaccine available on a not-for-profit basis, his work to help redefine the purpose of corporations through the U.S. Business Roundtable—and his people-first approach to leading at Johnson & Johnson.
Read the article: Johnson & Johnson Chief Looks to the Greater Good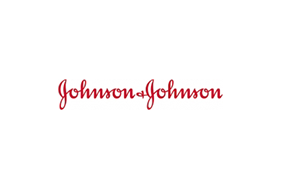 Johnson & Johnson
Johnson & Johnson
Caring for the world, one person at a time... inspires and unites the people of Johnson & Johnson. This year, we celebrate 126 years of embracing research and science – bringing innovative ideas, products and services to advance the health and well-being of people. Employees of the Johnson & Johnson Family of Companies work in more than 250 operating companies in 60 countries throughout the world. The passion and commitment of our people yield innovations that further minimize our impact on the planet, drive new alliances to address major health challenges in developing and developed countries, and help to create economic opportunity for people. Improving human health and well-being is our crucial mission and the ultimate measure of upholding our responsibility now and for generations to come.
At Johnson & Johnson, our top priority is health-health of people and the planet. That's why we set aggressive corporate wide goals to reduce our environmental impact, outlined in our Healthy Future 2015 goals. To this end, we established the proprietary Earthwards® process for developing and marketing greener products through lifecycle analysis. Every Earthwards® recognized product must achieve a greater than 10 percent improvement in at least three of the seven goal areas:
Materials used
Packaging reduction
Energy reduction
Waste reduction
Water reduction
Positive social impact or benefit
Product innovation
More from Johnson & Johnson